Introducing a new type of photograph
VAST photos are the highest quality artistic photographs ever made. They are meticulously created by our worldwide team of photographers, engineers, artists, & computer scientists.
Record-setting clarity
VAST photos can have resolutions that are hundreds of times higher than typical photos, revealing incredible worlds of detail. Each one is a window to a moment in time, vibrant with life and ready to be explored.
Click on this 6,410 megapixel VAST photo to zoom in
Typical Fine Art Photo
Typical VAST Photo
Typical
Fine Art Photo
Typical
VAST Photo





"The breathtaking images are created with meticulous attention to detail... the final results are spectacular."
PetaPixel
"Combining technical know-how and artistic expertise, VAST pioneered a method to print unbelievably detailed photographic work."
The Creators Project by VICE
"A group of photographers are working together to take gigapixel photography to the next level."
Digital Photography Review
( or scroll to discover more )
Cutting-edge printing process
We create large-format
VAST Prints
and
VAST Displays
using the highest quality fine art printing techniques and equipment, including an extremely rare specialty chromogenic printer, the highest resolution photo printer on the planet.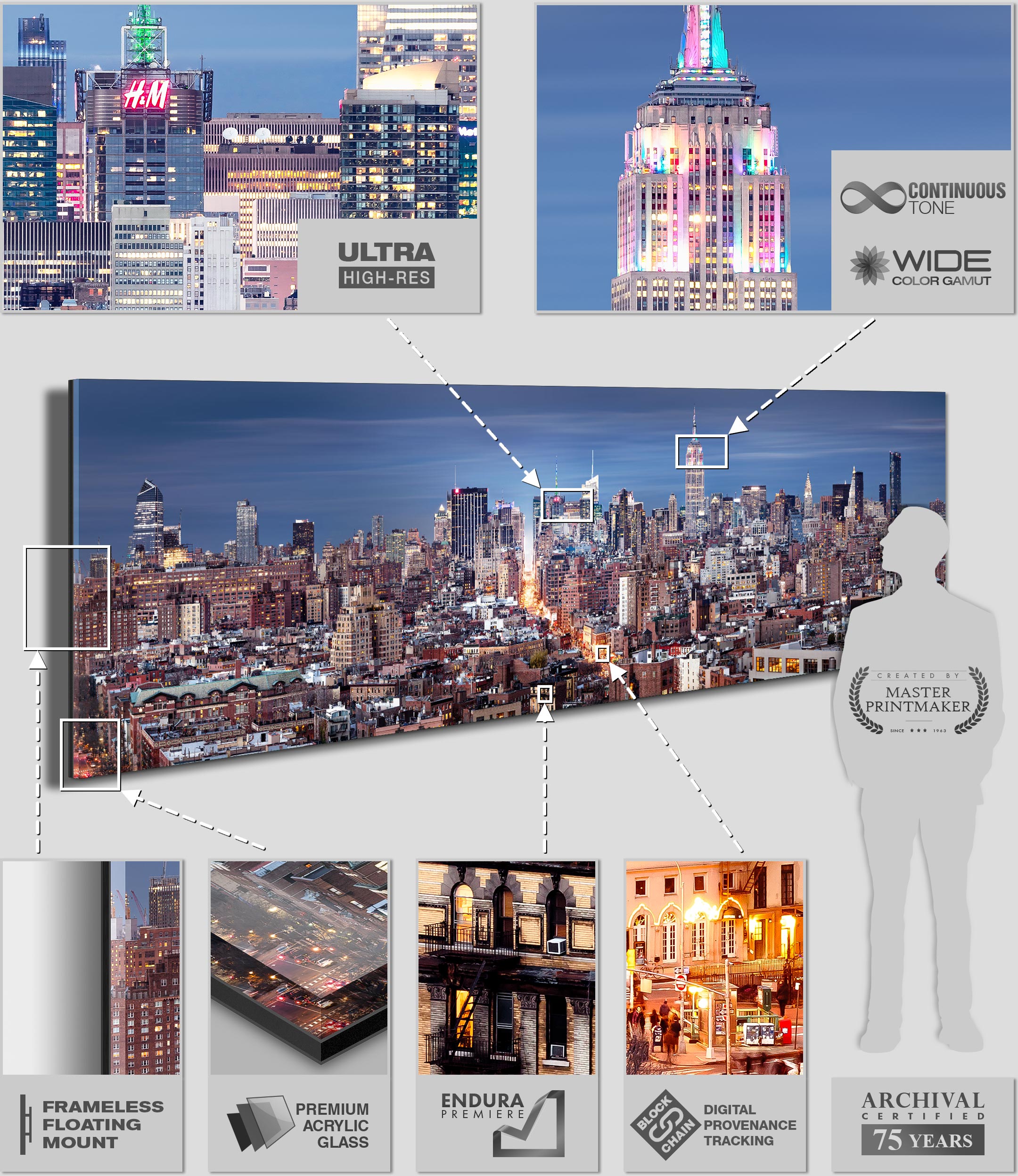 ( or scroll to discover more )

How they're created
VAST photos are created by seamlessly stitching together numerous high-end digital photos of a scene into a single final image. Each individual image that contributes to the final high definition VAST photo is only a small section of the scene and is only a few dozen megapixels. However, after all of the individual images are stitched together, the result is a photo of the entire scene with a resolution that can be thousands of megapixels.

Our Worldwide Team
VAST artists are award-winning photographers, technologists, thought-leaders, innovators, and engineers, restlessly pushing the cutting-edge of imaging techniques forward.

Own an Exceptional Photograph
VAST photos can be purchased in 3 formats:
VAST Prints: the highest quality prints ever made, signed by the artist & ready to be mounted
VAST Displays & Frames: ready-to-hang works of art that contain a certified VAST Print
VAST Licenses: rights-managed licenses customized to allow for specific uses of a VAST photo