Introducing a new type of photograph
VAST photos are cutting-edge photographic artworks that can have over 100x the resolution of traditional photos. Created by our worldwide team of photographers, engineers, artists, & computer scientists, they have a stunning level of clarity unmatched by any other media.
Reveal a hidden world
A VAST photo's unprecedented clarity reveals a world unseen by other photographic techniques: people going about their lives, detailed man-made structures, and impressive natural formations.
Click on this 6,410 megapixel VAST photo to zoom in
Prints with record-setting clarity
VAST photos are used to create large-format
VAST Prints
and
VAST Displays
that remain crystal clear even when enlarged to dozens of square feet. Each one is a window to a moment in time, vibrant with life and ready to be explored.
Typical Fine Art Photo
Typical VAST Photo
Typical
Fine Art Photo
Typical
VAST Photo





( or scroll to discover more )
Cutting-edge printing process
Large-format VAST Displays are created using the highest quality fine art printing techniques and equipment, including an extremely rare specialty chromogenic printer, the highest resolution photo printer on the planet.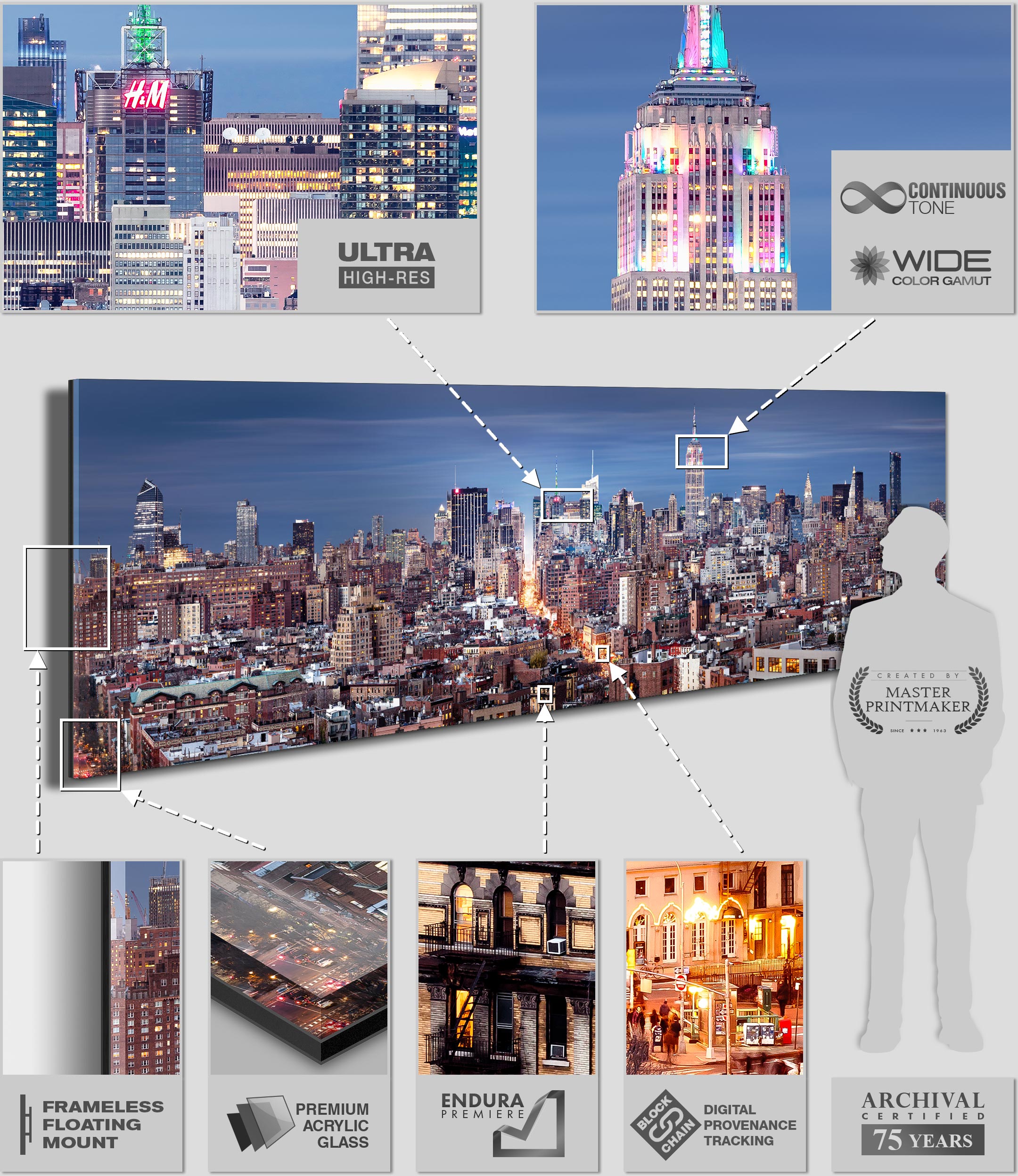 ( or scroll to discover more )

How they're created
VAST photos are created by seamlessly stitching together numerous high-end digital photos of a scene into a single final image. Each individual image that contributes to the final high definition VAST photo is only a small section of the scene and is only a few dozen megapixels. However, after all of the individual images are stitched together, the result is a photo of the entire scene with a resolution that can be thousands of megapixels.

Our Worldwide Team
VAST artists are award-winning photographers, technologists, thought-leaders, innovators, and engineers, restlessly pushing the cutting-edge of imaging techniques forward.

Own an Exceptional Photograph
VAST photos can be purchased in 3 formats:
VAST Prints: the highest quality fine art prints ever made, signed by the artist and ready to be mounted/framed
VAST Displays: ready-to-hang works of art that contain a VAST Print sealed between acrylic glass and metal
VAST Licenses: rights-managed licenses that are customized to allow for specific uses of a VAST photo asset