ABOUT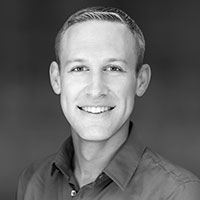 Dan Piech
As 2016 was drawing to a close, I reflected on how to pay tribute to a year that, for many Americans, was more somber than most. Something just didn't feel right about creating a VAST photo culminating 2016 in the heart of the Times Square New Years Eve celebration as many New York photographers are wont to do. Furthermore, the Times Square festivities have become commercialized to the point of being repulsive in recent years. So, I decided to do something different.

After days of researching and scouting for a location that would provide a pensive, quiet, and reflective atmosphere, I found a rooftop in Long Island City, Queens. This elevated location provided a narrow view across the East River into the heart of midtown Manhattan and the Times Square ball drop. However, its distance from the commotion allowed for the majority of the photo's composition to be filled with the peaceful windows of ordinary New Yorkers commemorating the close of 2016 in their own unique ways.

A few hours before midnight on New Years Eve, my assistant and I ascended to the empty roof and began exposing the 189 individual photos that would eventually comprise this VAST photo. The quietness of the scene was only broken by the swirling wind and the gentle sounds of the distant city that were carried by it.

As midnight approached, the low-hanging cloud bank above Times Square glowed brightly from the festivities' pyrotechnics. A chorus of revelers counting down the last remaining seconds of the year could be heard in the distance. We kept shooting the long exposures used for this photo as the new years moment passed, the window lights began to turn off, and a light sprinkle of rain began to fall.

The world fell into an unusually still silence as we completed our shoot and the clock passed 2am. Most of the city had now gone to bed, putting to rest 2016 and awaiting the hopeful 2017 that would greet them in the morning.
This photo is also available in these alternate versions:
CLOSE-UPS
Stunning image clarity
This 6,410-megapixel VAST photo is one of the highest definition fine art photographs ever created. It has a resolution equivalent to 3,091 full-HD TVs.

TECH SPECS
EXPOSURE SPECS
| | |
| --- | --- |
| Date & Time | December 31, 2016: 11:53pm |
| Location | Midtown Manhattan, New York City |
| Coordinates | 40.746117, -73.957213 |
| Camera | Canon 5DS |
| Megapixels per Exposure | 50.6 |
| Lens | Canon 100-400mm f/4.5-5.6L IS II |
| Focal Length | 400mm |
| Aperture | f/7.1 |
| Shutter Speed | 6 sec |
| ISO | 500 |
| Number of Exposures | 189 |
FILE SPECS
| | |
| --- | --- |
| Total Pixels | 6,410,440,575 |
| Horizontal Pixels | 167,475 |
| Vertical Pixels | 38,277 |
| Aspect Ratio | 1 : 4.38 |
| File Size | 36.6 GB |
| Width @ 300ppi (perfect) | 46.52 feet |
| Height @ 300ppi | 10.63 feet |
| Width @ 150ppi (near-perfect) | 93.04 feet |
| Height @ 150ppi | 21.27 feet |
Canon 100-400mm f/4.5-5.6L IS II

VAST PRINTS
THE HIGHEST RESOLUTION PHOTOGRAPHIC PRINTS EVER CREATED
VAST Prints are fine art photographic paper prints that arrive ready to be mounted and/or framed. They are created using the sharpest photographic printer in commercial use: a very rare specialty printer that formerly printed currency and military surveillance imagery. Learn more


Every VAST Print has two certificates of authenticity hand-signed by the artist and the printmaker: one affixed to the print and one standalone. Additionally, each print is assigned a unique serial number via a permanent hologram seal and recorded in our registry. Its provenance is tracked and verified using state-of-the-art digital blockchain encryption technology.
VAST DISPLAYS
THE HIGHEST QUALITY PHOTOGRAPHIC DISPLAYS EVER CREATED
VAST Displays are ready-to-hang works of art that contain a VAST Print sealed between flame-polished acrylic glass and an aluminum backing. A hidden brace on the back causes the display to gracefully float off the wall for a sleek, modern frameless look that complements nearly any decor style. Learn more


SIZING GUIDE
A one-of-a-kind conversation starter
This VAST photo becomes a stunning conversation-starter wherever it's showcased. It's offered in 4 large-format sizes:















LICENSES
Customize your own VAST creation
A VAST license allows you to use this VAST photo in any art or design project, using any printing, mounting, or framing method. Other photos degrade when enlarged more than 22 inches wide, but this photo remains sharp up to 93 x 21.3 feet. Your imagination is the limit for how it can be used. Learn more
TYPICAL PROFESSIONAL PHOTO
MAXIMUM PRINT SIZE WITHOUT QUALITY DEGRADATION:


THIS VAST PHOTO
MAXIMUM PRINT SIZE WITHOUT QUALITY DEGRADATION:


Create an exceptional artwork.

Contact one of our VAST experts to license this VAST photo:
SIMILAR PRIME COLLECTION PHOTOS
SIMILAR OPEN COLLECTION PHOTOS
TAGS