ABOUT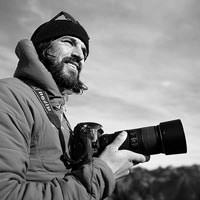 Scott Rinckenberger
There is a secret that lies 45 minutes east of the thriving metropolis of Seattle. Many Seattleites go through their whole lives without knowing that just up the hill is a world of towering rock summits, impossibly steep faces, frozen lakes and vistas of endless mountains in every direction.

For a few months of the year, in the dead of winter, these mountains which surround the unassuming summit of Snoqualmie Pass become home to world class snow, and endless terrain for backcountry skiers, snowboarders and alpine climbers. While not as tall as the peaks of Colorado or Utah, there is no shortage of challenges for even the most ambitious mountaineer. In fact, you'll perhaps bump into an extreme skiing world champion or one of the most decorated alpinists currently alive as you wander these hills on a quick strike mission before heading into the office for a 'normal' day.

Vast, complex and technical, these mountains take years to understand, but with the help of extremely detailed photographs like this one, it is possible to envision dream outings of every stripe. This photograph was created in the first week of 2017 as a cold high pressure weather system opened up access to the tallest summits. Despite being captured during the middle of the day, at these latitudes the sun always hangs low in the southern horizon, in this case directly above the iconic cone shape of Mount Rainier.
CLOSE-UPS
Stunning image clarity
This 225-megapixel VAST photo is one of the highest definition fine art photographs ever created. It has a resolution equivalent to 109 full-HD TVs.

TECH SPECS
EXPOSURE SPECS
| | |
| --- | --- |
| Date & Time | January 5, 2017: 2:32pm |
| Location | Avalanche Mountain, Washington |
| Coordinates | 47.469182, -121.430554 |
| Camera | Nikon D500 |
| Megapixels per Exposure | 20.9 |
| Lens | Nikkor 28-300mm f/3.5-5.6 G ED VR |
| Focal Length | 28mm |
| Aperture | f/7.1 |
| Shutter Speed | 1/1000 |
| ISO | 100 |
| Number of Exposures | 38 |
FILE SPECS
| | |
| --- | --- |
| Total Pixels | 225,441,766 |
| Horizontal Pixels | 33,379 |
| Vertical Pixels | 6,754 |
| Aspect Ratio | 1 : 4.94 |
| File Size | 1.29 GB |
| Width @ 300ppi (perfect) | 9.27 feet |
| Height @ 300ppi | 1.88 feet |
| Width @ 150ppi (near-perfect) | 18.54 feet |
| Height @ 150ppi | 3.75 feet |
Nikkor 28-300mm f/3.5-5.6 G ED VR

VAST PRINTS
THE HIGHEST RESOLUTION PHOTOGRAPHIC PRINTS EVER CREATED
VAST Prints are fine art photographic paper prints that arrive ready to be mounted and/or framed. They are created using the sharpest photographic printer in commercial use: a very rare specialty printer that formerly printed currency and military surveillance imagery. Learn more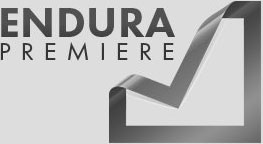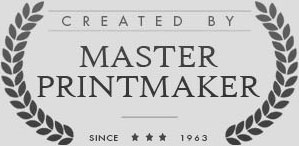 Every VAST Print has two certificates of authenticity hand-signed by the artist and the printmaker: one affixed to the print and one standalone. Additionally, each print is assigned a unique serial number via a permanent hologram seal and recorded in our registry. Its provenance is tracked and verified using state-of-the-art digital blockchain encryption technology.
VAST DISPLAYS
THE HIGHEST QUALITY PHOTOGRAPHIC DISPLAYS EVER CREATED
VAST Displays are ready-to-hang works of art that contain a VAST Print sealed between flame-polished acrylic glass and an aluminum backing. A hidden brace on the back causes the display to gracefully float off the wall for a sleek, modern frameless look that complements nearly any decor style. Learn more


SIZING GUIDE
A one-of-a-kind conversation starter
This VAST photo becomes a stunning conversation-starter wherever it's showcased. It's offered in 3 large-format sizes:














LICENSES
Customize your own VAST creation
A VAST license allows you to use this VAST photo in any art or design project, using any printing, mounting, or framing method. Other photos degrade when enlarged more than 22 inches wide, but this photo remains sharp up to 18.5 x 3.8 feet. Your imagination is the limit for how it can be used. Learn more
TYPICAL PROFESSIONAL PHOTO
MAXIMUM PRINT SIZE WITHOUT QUALITY DEGRADATION:


THIS VAST PHOTO
MAXIMUM PRINT SIZE WITHOUT QUALITY DEGRADATION:


Create an exceptional artwork.

Contact one of our VAST experts to license this VAST photo:
SIMILAR OPEN COLLECTION PHOTOS
SIMILAR PRIME COLLECTION PHOTOS
TAGS