STORY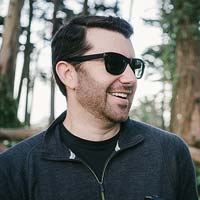 Justin Katz
The high desert of California is significantly underappreciated. The vast majority of people who have ever encountered this bizarre landscape, only do so in passing. They drive through the small towns on highway 395 with the mountains in the distance, and don't even think about stopping. It's for this reason that I was pretty excited to head down the Alabama Hills for a shoot with the production crew of CreativeLive.

We were there to film an advanced online course on night photography techniques; teaching people how to capture the Milky Way, star trails, and light painting. It was the perfect location for that kind of photography, because of the complete lack of light pollution, absence of other people, and completely clear skies.

Over the three nights that we were there in the Alabama Hills, we saw a lot of amazing things. Beyond the incredibly bright and vivid Milky Way, we watched the sun set dramatically over the Sierras, and we saw an incredibly active meteor shower.

This shot was taken on the first evening, right as the sun began to set over the Sierras to the West. As it did, it cast an incredible glow into the valley where we were, and beams of light began to make their way through the mountainous peaks and through the remaining clouds. The purpose of us being there was to capture the Milky Way, but this VAST photo ended up becoming my favorite shot from the entire trip.
CLOSE-UPS
Stunning image clarity
This 125-megapixel VAST photo is one of the highest definition fine art photographs ever created. It has a resolution equivalent to 60 full-HD TVs.

TECH SPECS
EXPOSURE SPECS
| | |
| --- | --- |
| Date & Time | July 28, 2016: 8:13pm |
| Location | Alabama Hills, Lone Pine, California |
| Coordinates | 36.622106, -118.127746 |
| Camera | Nikon D810 |
| Megapixels per Exposure | 36.3 |
| Lens | Nikkor 70-200mm f/4G ED VR |
| Focal Length | 82mm |
| Aperture | f/13 |
| Shutter Speed | 1/1000 |
| ISO | 1000 |
| Number of Exposures | 18 |
FILE SPECS
| | |
| --- | --- |
| Total Pixels | 125,272,602 |
| Horizontal Pixels | 17,914 |
| Vertical Pixels | 6,993 |
| Aspect Ratio | 1 : 2.56 |
| File Size | 716 MB |
| Width @ 300ppi (perfect) | 4.98 feet |
| Height @ 300ppi | 1.94 feet |
| Width @ 150ppi (near-perfect) | 9.95 feet |
| Height @ 150ppi | 3.89 feet |
Nikkor 70-200mm f/4G ED VR

VAST PRINTS
THE HIGHEST RESOLUTION PHOTOGRAPHIC PRINTS EVER CREATED
VAST Prints are fine art photographic paper prints that arrive ready to be mounted and/or framed. They are created using the sharpest photographic printer in commercial use: a very rare specialty printer that formerly printed currency and military surveillance imagery. Learn more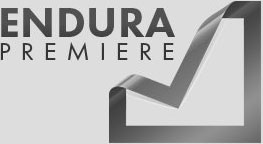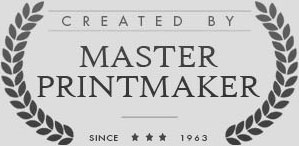 Every VAST Print has two certificates of authenticity hand-signed by the artist and the printmaker: one affixed to the print and one standalone. Additionally, each print is assigned a unique serial number via a permanent hologram seal and recorded in our registry. Its provenance is tracked and verified using state-of-the-art digital blockchain encryption technology.
VAST DISPLAYS
THE HIGHEST QUALITY PHOTOGRAPHIC DISPLAYS EVER CREATED
VAST Displays are ready-to-hang works of art that contain a VAST Print sealed between flame-polished acrylic glass and an aluminum backing. A hidden brace on the back causes the display to gracefully float off the wall for a sleek, modern frameless look that complements nearly any decor style. Learn more


SIZING GUIDE
A one-of-a-kind conversation starter
This VAST photo becomes a stunning conversation-starter wherever it's showcased. It's offered in 3 large-format sizes:














LICENSES
Customize your own VAST creation
A VAST license allows you to use this VAST photo in any art or design project, using any printing, mounting, or framing method. Other photos degrade when enlarged more than 22 inches wide, but this photo remains sharp up to 10 x 3.9 feet. Your imagination is the limit for how it can be used. Learn more
TYPICAL PROFESSIONAL PHOTO
MAXIMUM PRINT SIZE WITHOUT QUALITY DEGRADATION:


THIS VAST PHOTO
MAXIMUM PRINT SIZE WITHOUT QUALITY DEGRADATION:


Create an exceptional artwork.

Contact one of our VAST experts to license this VAST photo:
SIMILAR OPEN COLLECTION PHOTOS
SIMILAR PRIME COLLECTION PHOTOS
TAGS