ABOUT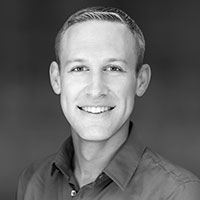 Dan Piech
The SoHo neighborhood in New York city has an immediately-recognizable charm about it. Stately cast iron facades line manicured cobblestone streets and symmetrical urban canyons carry into the distance, flanked by iconic New York fire escape ladders.

Typically accompanying this charm are groups of residents and tourists perusing the upscale boutiques that the neighborhood is also known for. However, this bustle of activity can frequently overshadow the architectural beauty of the surrounding buildings that were protected as a National History Landmark in 1978. I've secretly wanted to reprimand these groups of shoppers for not pausing to appreciate the special place they're visiting. In lieu of doing that, I've sought to capture a VAST photo of SoHo at a time when the bustle of activity is all but gone and SoHo stands to speak for itself.

I found the perfect moment for doing just that during a late-winter snowstorm in 2017. With over a foot of snow forecast for the city, New York's typically crowded streets had become home to only the accumulating snow and howling wind. As residents remained inside cozy homes, I bundled up and trekked down the desolate avenues, knowing the exact spot in SoHo I wanted to head to.

This was a particularly biting storm as the falling snow was mixed with hard sleet, and a blustering wind was driving the harsh particles sideways, stinging any exposed skin. With considerable difficulty, I set up the complex equipment needed to created a VAST photo in the middle of Mercer street at the heart of SoHo. I then proceeded to create a VAST photo of the scene amid constant lens cleanings to ensure perfect optical quality through the precipitation.

After I finished, I noticed a lone SoHo resident walking down the street and quickly decided to capture another VAST photo as they passed. Despite the swirling storm, there was something deeply calming about this solitary individual strolling down the middle of a street typically replete with cars. As the figure disappeared into the hazy white distance, I finished exposing the last frames that comprise this exceptionally high resolution VAST photo.

My hope is that this photo conveys the true source of SoHo's character: its splendid architectural history, free from congregations of shop-goers. The unparalleled resolution of this photo captures the intricate details of this moment with a clarity unmatched by traditional fine art photography. This enables the creation of truly superlative large-format prints befitting this iconic neighborhood.
VAST photos are the highest resolution fine art images ever made.
Learn more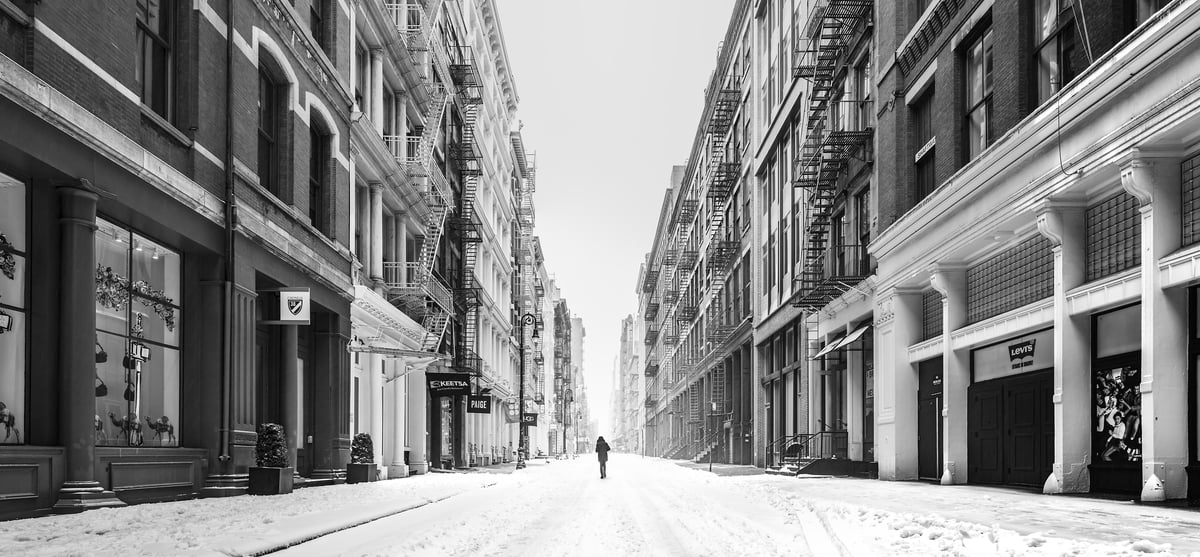 Wide version
SoHo
Manhattan
New York City
New York
USA
daytime
winter
street photography
architecture
weather
roads
snow
square aspect ratio
black & white
black
white
grey
Discuss this photo on the blog
CLOSE-UPS
Stunning image clarity
This 141-megapixel VAST photo is one of the highest definition fine art photographs ever created. It has a resolution equivalent to 68 full-HD TVs.

TECH SPECS
EXPOSURE SPECS
| | |
| --- | --- |
| Date & Time | March 14, 2017: 12:53pm |
| Location | SoHo, New York City |
| Coordinates | 40.722397, -74.000470 |
| Camera | Canon 5DS |
| Megapixels per Exposure | 50.6 |
| Lens | Canon 50mm f/1.4 |
| Focal Length | 50mm |
| Aperture | f/18 |
| Shutter Speed | 1/30 |
| ISO | 640 |
| Number of Exposures | 13 |
FILE SPECS
| | |
| --- | --- |
| Total Pixels | 141,324,544 |
| Horizontal Pixels | 11,888 |
| Vertical Pixels | 11,888 |
| Aspect Ratio | 1 : 1 |
| File Size | 808 MB |
| Width @ 300ppi (perfect) | 3.3 feet |
| Height @ 300ppi | 3.3 feet |
| Width @ 150ppi (near-perfect) | 6.6 feet |
| Height @ 150ppi | 6.6 feet |
VAST PRINTS
THE HIGHEST RESOLUTION PHOTOGRAPHIC PRINTS EVER CREATED
VAST Prints are fine art photographic paper prints that arrive ready to be mounted and/or framed. They are created using the sharpest photographic printer in commercial use: a very rare specialty printer that formerly printed currency and military surveillance imagery. Learn more


Every VAST Print has two certificates of authenticity hand-signed by the artist and the printmaker: one affixed to the print and one standalone. Additionally, each print is assigned a unique serial number via a permanent hologram seal and recorded in our registry. Its provenance is tracked and verified using state-of-the-art digital blockchain encryption technology.
VAST DISPLAYS
THE HIGHEST QUALITY PHOTOGRAPHIC DISPLAYS EVER CREATED
VAST Displays are ready-to-hang works of art that contain a VAST Print sealed between flame-polished acrylic glass and an aluminum backing. A hidden brace on the back causes the display to gracefully float off the wall for a sleek, modern frameless look that complements nearly any decor style. Learn more


SIZING GUIDE
A one-of-a-kind conversation starter
This VAST photo becomes a stunning conversation-starter wherever it's showcased. It's offered in 3 large-format sizes: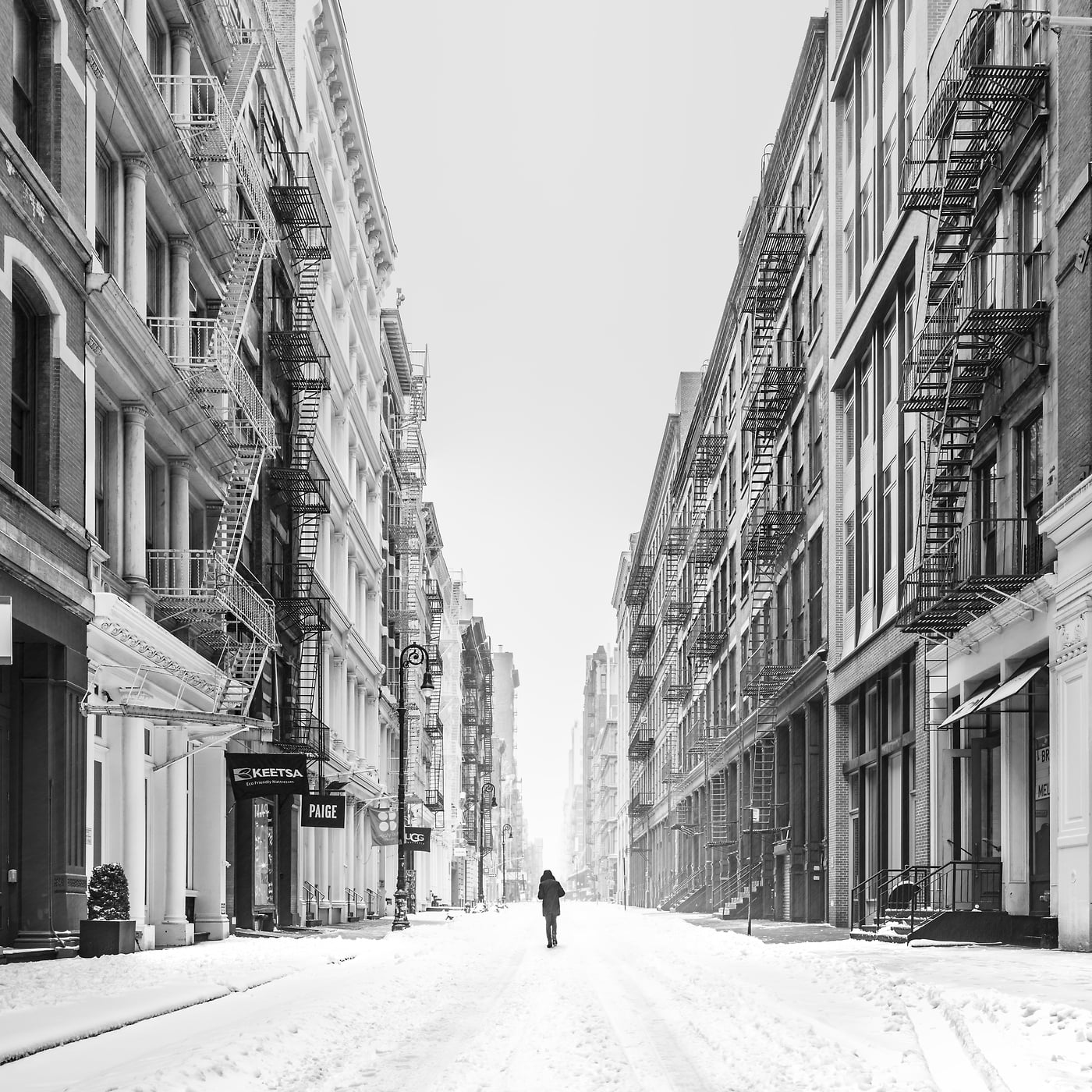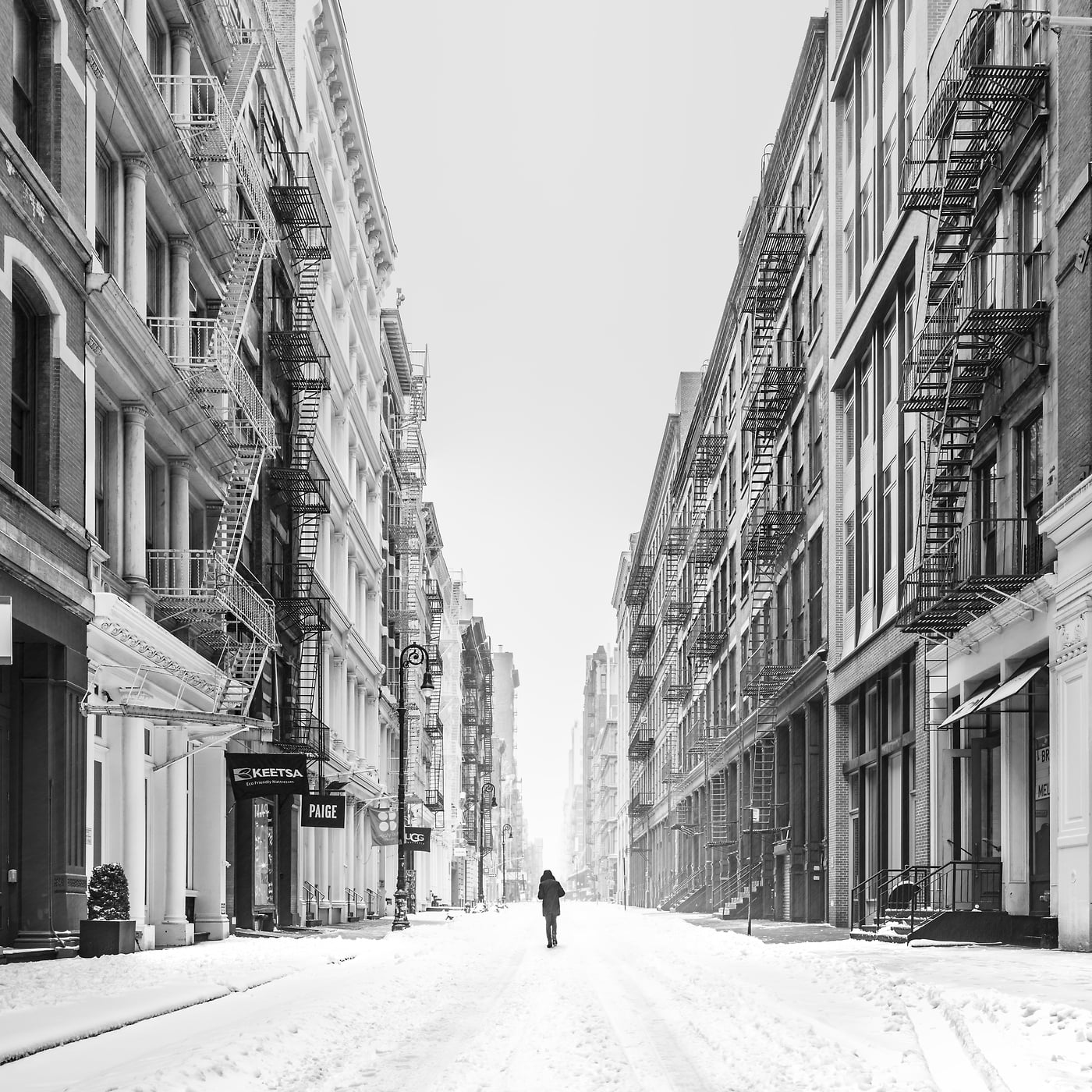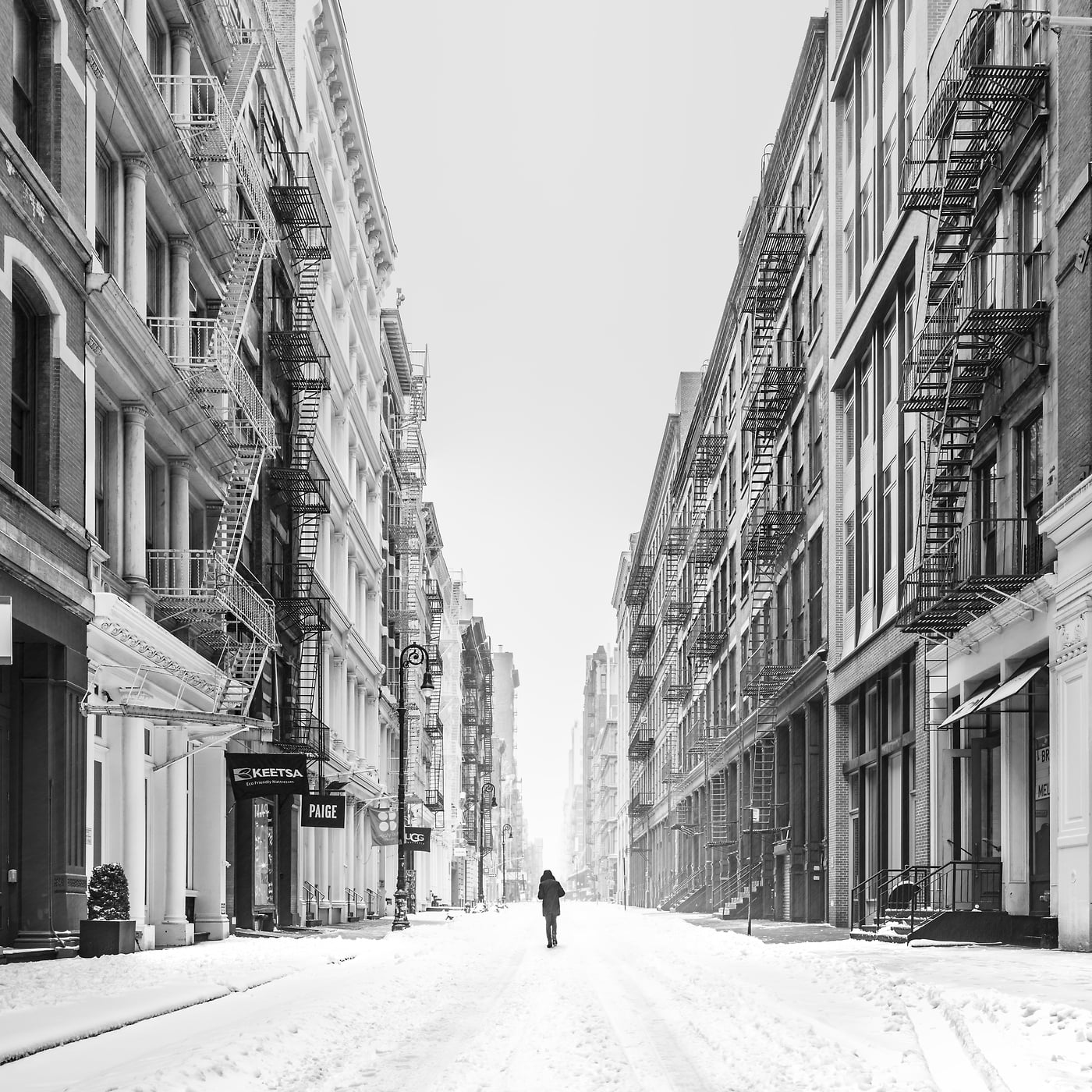 LICENSES
Customize your own VAST creation
A VAST license allows you to use this VAST photo in any art or design project, using any printing, mounting, or framing method. Other photos degrade when enlarged more than 22 inches wide, but this photo remains sharp up to 6.6 x 6.6 feet. Your imagination is the limit for how it can be used. Learn more
TYPICAL PROFESSIONAL PHOTO
MAXIMUM PRINT SIZE WITHOUT QUALITY DEGRADATION:


THIS VAST PHOTO
MAXIMUM PRINT SIZE WITHOUT QUALITY DEGRADATION:


Create an exceptional artwork.

Contact one of our VAST experts to license this VAST photo:
SIMILAR PRIME COLLECTION PHOTOS
SIMILAR OPEN COLLECTION PHOTOS
TAGS