ABOUT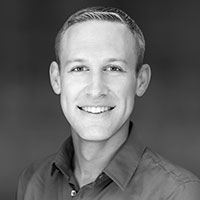 Dan Piech
The most beautiful sunrises come on the heels of winter storms. This early-January morning in New York City was no exception.

I was atop one of the tallest buildings between downtown and midtown Manhattan with a unique vantage point straight down 6th avenue as the first rays of light began to illuminate the night sky. A major winter storm had just swiftly blown off to the east. In its wake, a layer of fresh white powder glistened on the sidewalks, rooftops, and streets of the sleeping city that stretched before me.

The sky began to glow with a beautiful, subdued peach-pink hue, casting the entire city in a heavenly light. Complementing this were the typically-drab rooftops that were now now shining with their thick coats of bright white snow. It was a sublime winter scene, the likes of which few New Yorkers have ever witnessed from as stunning a vantage point.

I began meticulously exposing the dozens of images that comprise this VAST Photo while a handful of cars meandered up 6th avenue, some early-risers strolled down the West Village's sidewalks, and plumes of steam danced from faraway rooftops. The storm had quieted some of the usual activity, so the city was even more peaceful than it normally is on a Sunday morning. The relative stillness of the scene (for New York's standards) was calming and eased the VAST photo creation process.

As one of the highest resolution fine art photographs created in history, the detail contained in this photo is truly stunning. Structures that are over 10 miles away, like the George Washington Bridge, are clearly visible, as are small details like the stars on the multitude of American flags that dot the skyline. Hours can be spent exploring the detailed facades of iconic New York towers as well as hundreds of less famous but equally interesting buildings.

More important to me than creating an image of this unparalleled quality, however, was capturing the serenely comforting feeling of watching the city awaken under a pristine snow blanket and a warm sunrise: an iconic January dawn.
This photo is also available in these alternate versions:
CLOSE-UPS
Stunning image clarity
This 1,703-megapixel VAST photo is one of the highest definition fine art photographs ever created. It has a resolution equivalent to 821 full-HD TVs.

TECH SPECS
EXPOSURE SPECS
| | |
| --- | --- |
| Date & Time | January 8, 2017: 7:28am |
| Location | Manhattan, New York City |
| Coordinates | 40.725494, -74.005367 |
| Camera | Canon 5DS |
| Megapixels per Exposure | 50.6 |
| Lens | Canon 100-400mm f/4.5-5.6L IS II |
| Focal Length | 227mm |
| Aperture | f/8 |
| Shutter Speed | 1/4 |
| ISO | 100 |
| Number of Exposures | 54 |
FILE SPECS
| | |
| --- | --- |
| Total Pixels | 1,703,111,093 |
| Horizontal Pixels | 71,719 |
| Vertical Pixels | 23,747 |
| Aspect Ratio | 1 : 3.02 |
| File Size | 9.73 GB |
| Width @ 300ppi (perfect) | 19.92 feet |
| Height @ 300ppi | 6.6 feet |
| Width @ 150ppi (near-perfect) | 39.84 feet |
| Height @ 150ppi | 13.19 feet |
Canon 100-400mm f/4.5-5.6L IS II

VAST PRINTS
THE HIGHEST RESOLUTION PHOTOGRAPHIC PRINTS EVER CREATED
VAST Prints are fine art photographic paper prints that arrive ready to be mounted and/or framed. They are created using the sharpest photographic printer in commercial use: a very rare specialty printer that formerly printed currency and military surveillance imagery. Learn more


Every VAST Print has two certificates of authenticity hand-signed by the artist and the printmaker: one affixed to the print and one standalone. Additionally, each print is assigned a unique serial number via a permanent hologram seal and recorded in our registry. Its provenance is tracked and verified using state-of-the-art digital blockchain encryption technology.
VAST DISPLAYS
THE HIGHEST QUALITY PHOTOGRAPHIC DISPLAYS EVER CREATED
VAST Displays are ready-to-hang works of art that contain a VAST Print sealed between flame-polished acrylic glass and an aluminum backing. A hidden brace on the back causes the display to gracefully float off the wall for a sleek, modern frameless look that complements nearly any decor style. Learn more


SIZING GUIDE
A one-of-a-kind conversation starter
This VAST photo becomes a stunning conversation-starter wherever it's showcased. It's offered in 4 large-format sizes:















LICENSES
Customize your own VAST creation
A VAST license allows you to use this VAST photo in any art or design project, using any printing, mounting, or framing method. Other photos degrade when enlarged more than 22 inches wide, but this photo remains sharp up to 39.8 x 13.2 feet. Your imagination is the limit for how it can be used. Learn more
TYPICAL PROFESSIONAL PHOTO
MAXIMUM PRINT SIZE WITHOUT QUALITY DEGRADATION:


THIS VAST PHOTO
MAXIMUM PRINT SIZE WITHOUT QUALITY DEGRADATION:


Create an exceptional artwork.

Contact one of our VAST experts to license this VAST photo:
SIMILAR PRIME COLLECTION PHOTOS
SIMILAR OPEN COLLECTION PHOTOS
TAGS