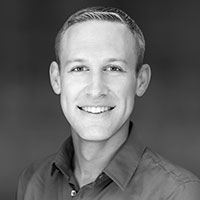 Dan Piech
My favorite phenomenon in New York has always been the two days of the year in May and July, popularly dubbed "Manhattanhenge," when the days' final sun rays are suddenly aligned with the grid of parallel streets that populate midtown Manhattan. This floods canyons that are usually shrouded in dark shadows cast by imposing towers with the warmth of the setting sun. The moment only lasts for a few fleeting seconds and represents a confluence of humanity and nature in a manner that doesn't require them to compete for attention.

The popularity and awareness of this phenomenon has grown exponentially over the past few years, but there's another little-known version of it that occurs on two days in December and January when the days' first rays from the rising sun cause the same effect in the opposite direction. This is the version I much prefer.

As anyone who pays attention to the Hudson river knows, pre-dawn weekend mornings are the only time when the water has a brief moment of calm revealing stunning reflections. In 2015, the sunrise Manhattanhenge date fell on a weekend, thus presenting the perfect opportunity for an image of it from the New Jersey side of the river. So I set up all of my gear in the frigid darkness at 5am and waited. I was the only person as far as the eye could see who was photographing this moment; everyone else was fast asleep, unaware of what was about to happen.



Own a record-setting, ready-to-hang VAST Display of this photo or purchase a VAST License to create a customized artwork using it.



Own a display
Get a license
Learn about VAST photos, the highest resolution fine art images ever made.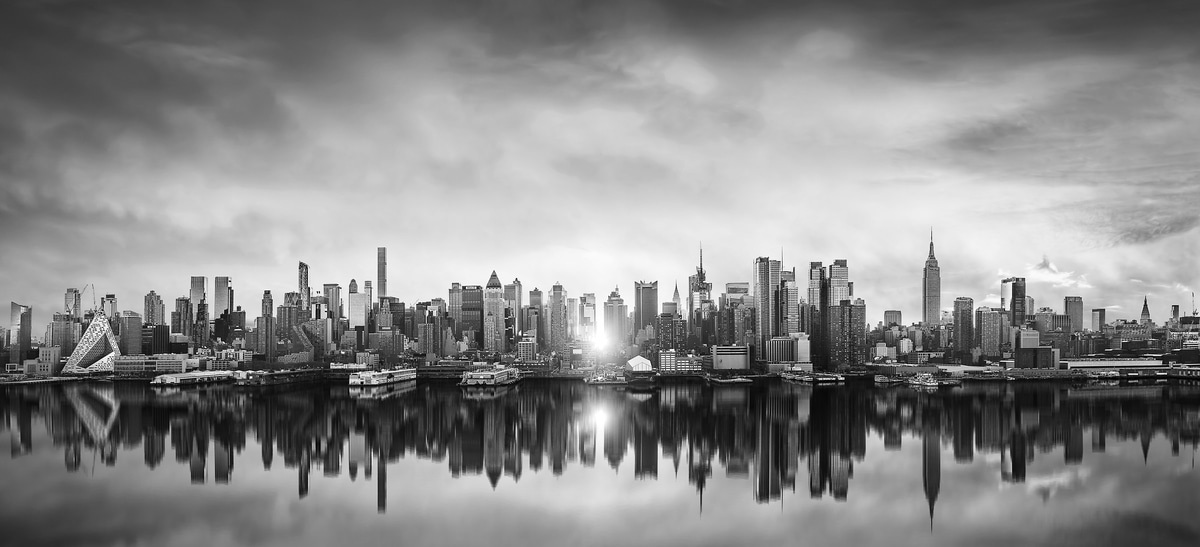 Black and white version
Midtown Manhattan
Manhattan
New York City
New York
USA
morning
cityscapes
sunrises
architecture
reflections
skylines
rivers
water
Manhattanhenge
sky
clouds
sun
Empire State Building
panoramas
vibrant
surreal
red
yellow
purple
Discuss this photo on the blog
This photo is limited to a small number of displays and licenses. Be one of the exclusive owners.



Own a
display
Get a
license
Explore the black and white version of this photo.
Scroll down to explore this photo further.
CLOSE-UPS
Stunning image clarity
This 704-megapixel large-format VAST photo is one of the highest definition fine art photographs ever created. It has a resolution equivalent to 340 full-HD TVs.

TECH SPECS
EXPOSURE SPECS
| | |
| --- | --- |
| Date & Time | December 5, 2015: 7:12am |
| Location | Midtown Manhattan, New York City |
| Coordinates | 40.771152, -74.01604 |
| Camera | Canon 5DS |
| Megapixels per Exposure | 50.6 |
| Lens | Canon 135mm f/2L |
| Focal Length | 135mm |
| Aperture | f/3.2 |
| Shutter Speed | 1/250 |
| ISO | 100 |
| Number of Exposures | 63 |
FILE SPECS
| | |
| --- | --- |
| Total Pixels | 672,411,635 |
| Horizontal Pixels | 38,395 |
| Vertical Pixels | 17,513 |
| Aspect Ratio | 1 : 2.19 |
| File Size | 1.88 GB |
| Width @ 300ppi (perfect) | 10.67 feet |
| Height @ 300ppi | 4.86 feet |
| Width @ 150ppi (near-perfect) | 21.33 feet |
| Height @ 150ppi | 9.73 feet |
VAST DISPLAYS
THE HIGHEST QUALITY PHOTOGRAPHIC DISPLAYS EVER CREATED
VAST Displays are ready-to-hang art installations handcrafted on demand by world-renowned master printmakers using cutting-edge technology and premium materials.


TRULY SUPERLATIVE PRINT QUALITY
Your VAST Display is created by a very rare specialty printer, formerly used by the US military, with a truly stunning 6100 DPI clarity. The largest of its kind and one of only a handful worldwide, it is the sharpest photographic printer in use.
CONTEMPORARY FRAMELESS FLOATING MOUNT
Your VAST Display is sealed between flame-polished archival-grade acrylic glass and triple-layer aluminum. A hidden back brace causes it to appear to gracefully float off the wall for a sleek frameless look that complements nearly any style of decor. Want a traditional frame instead? Contact us and we can make it happen.
STATE-OF-THE-ART AUTHENTICITY
Your VAST Display has an affixed certificate of authenticity, hand-signed by the artist and the VAST printmaker. It is assigned a unique serial number via a permanent hologram seal and recorded in our registry. Its provenance is tracked and verified using state-of-the-art digital blockchain encryption technology.
A one-of-a-kind conversation starter
This VAST Display becomes a stunning conversation-starter wherever it's showcased. It's offered in 3 large-format sizes: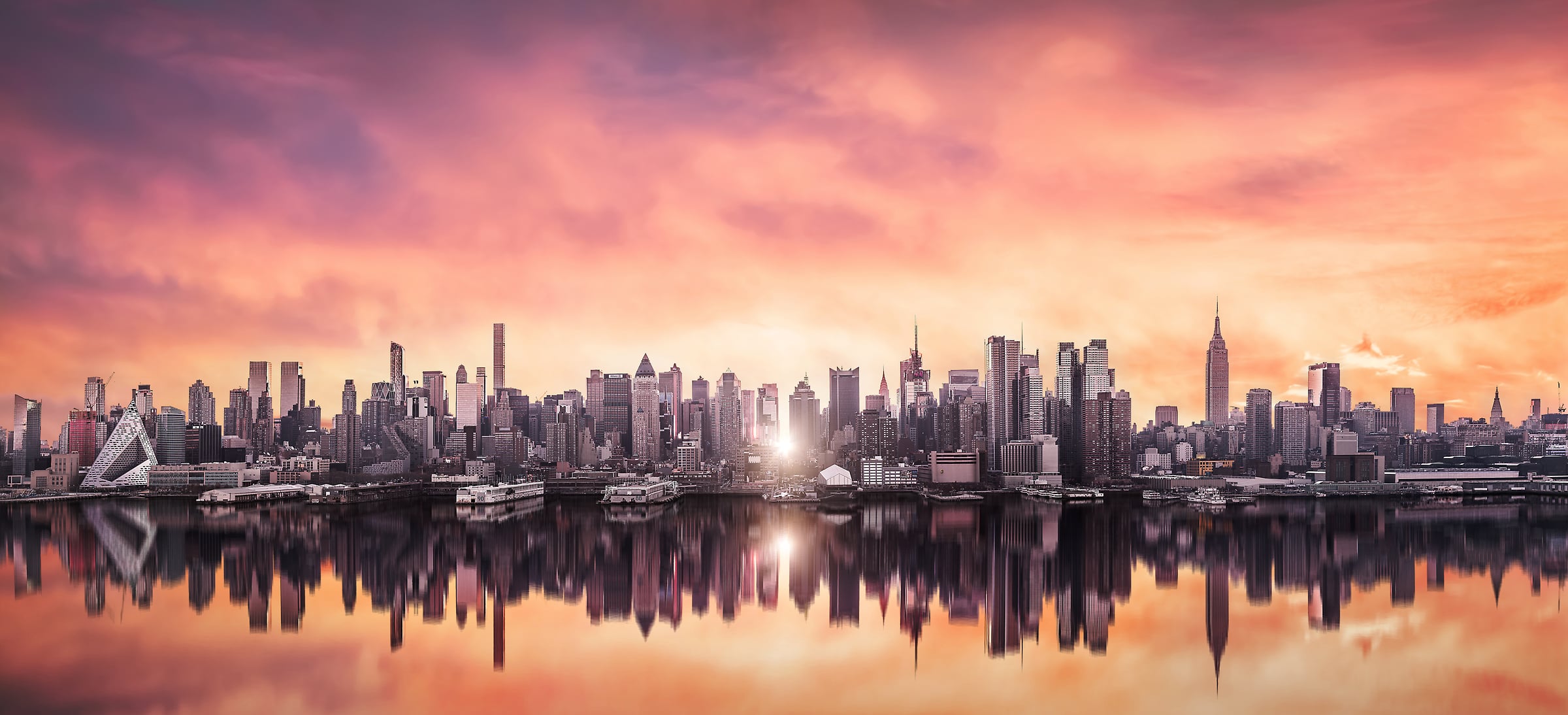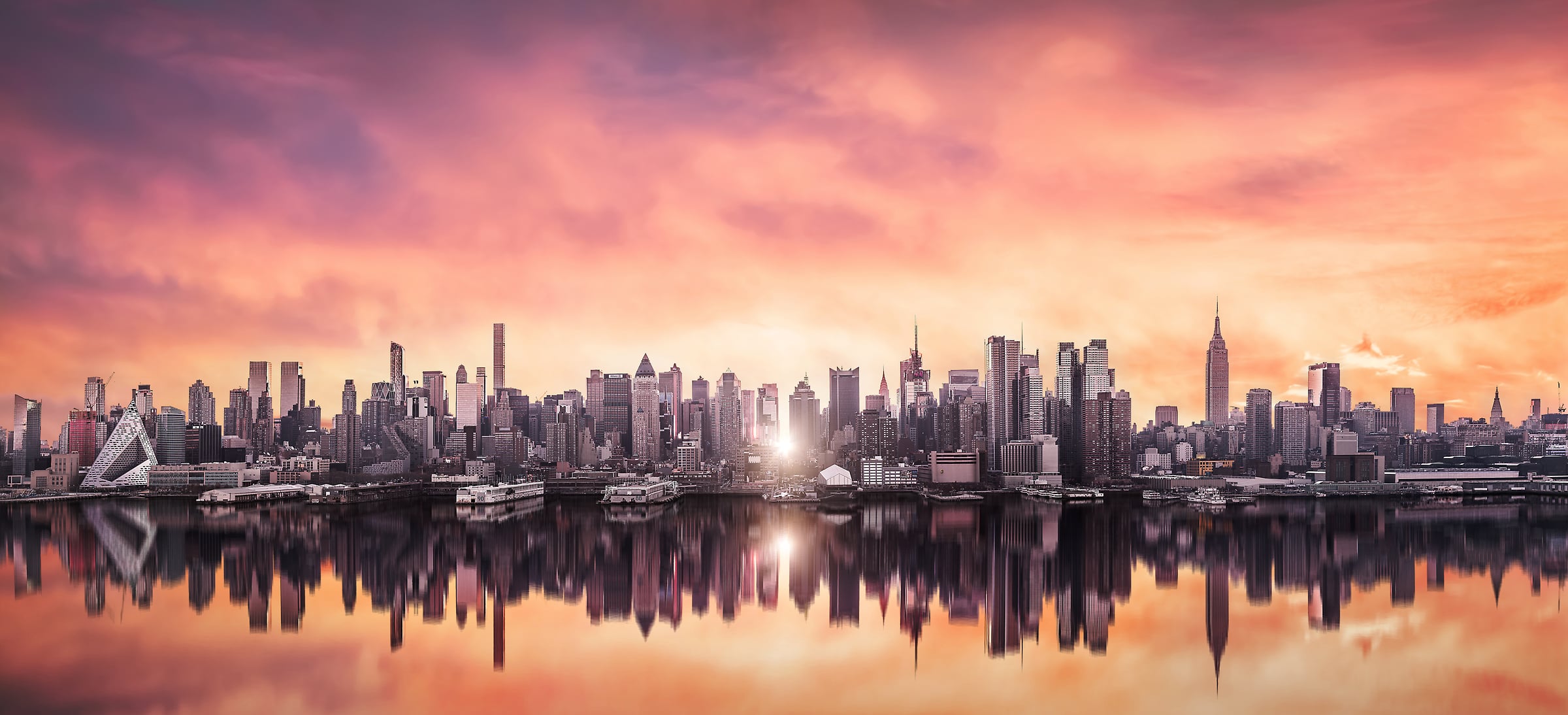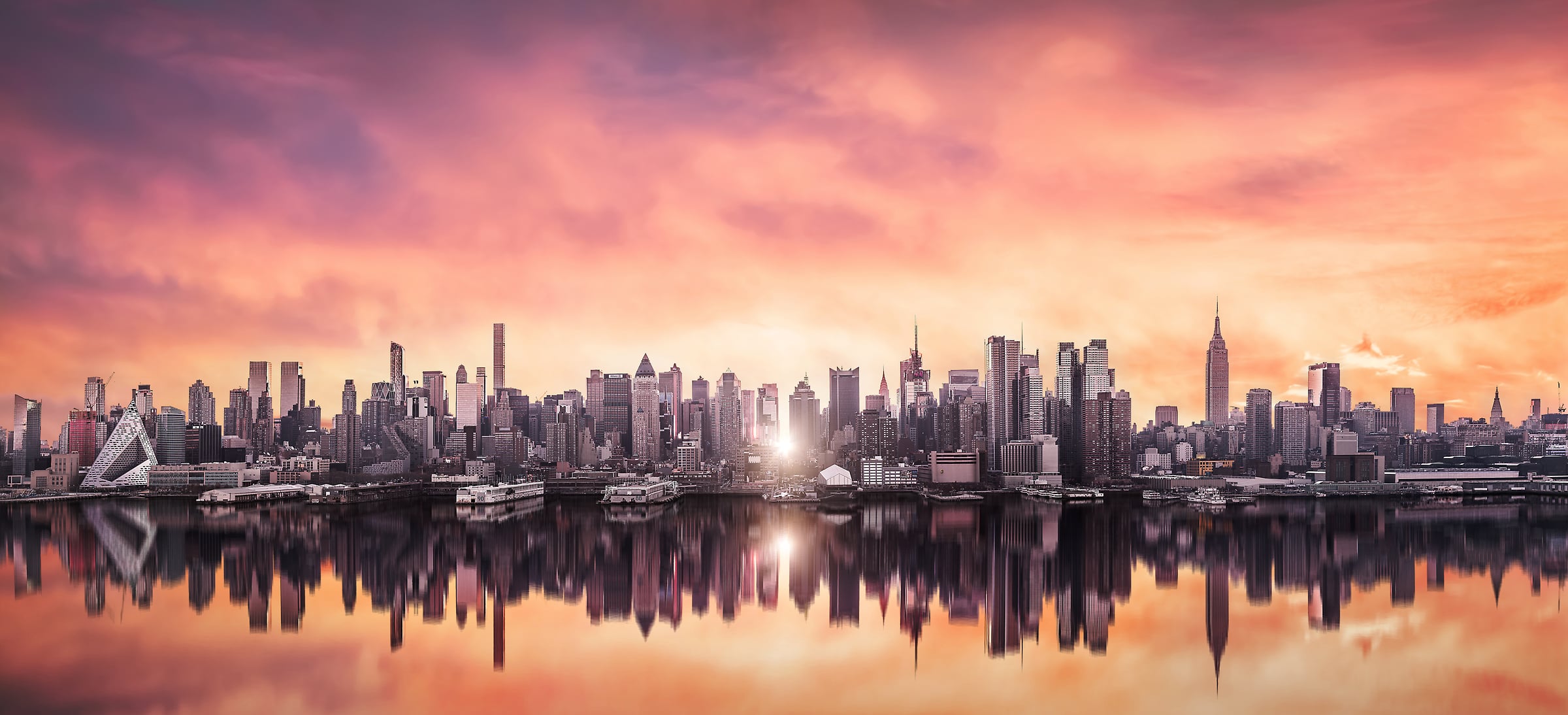 Own an exceptional photograph

This Prime Collection VAST photo is a limited edition. Own one of only a few
VAST Displays
of it that will ever be made.*
LICENSES
Customize your own VAST creation
A VAST license allows you to use this VAST photo in any size art installation or design project, using any printing, mounting, or framing method. Other photos degrade when enlarged, but this photo remains sharp up to 21.3 x 9.7 ft.
Your imagination is the limit for how it can be used.

Learn more about VAST licenses
Enter a pair of dimensions and see the difference in resolution between a typical fine art photo and this VAST photo printed at that size:
WIDTH (ft)
HEIGHT (ft)
*These images are for comparison purposes and, due to differing screen resolutions, do not necessarily reflect the appearance of the photos when printed.
TYPICAL PROFESSIONAL PHOTO
MAXIMUM PRINT SIZE WITHOUT QUALITY DEGRADATION:


THIS VAST PHOTO
MAXIMUM PRINT SIZE WITHOUT QUALITY DEGRADATION:


Create an exceptional artwork.

Contact one of our VAST experts to license this VAST photo:
TAGS
SIMILAR PRIME COLLECTION PHOTOS
SIMILAR OPEN COLLECTION PHOTOS