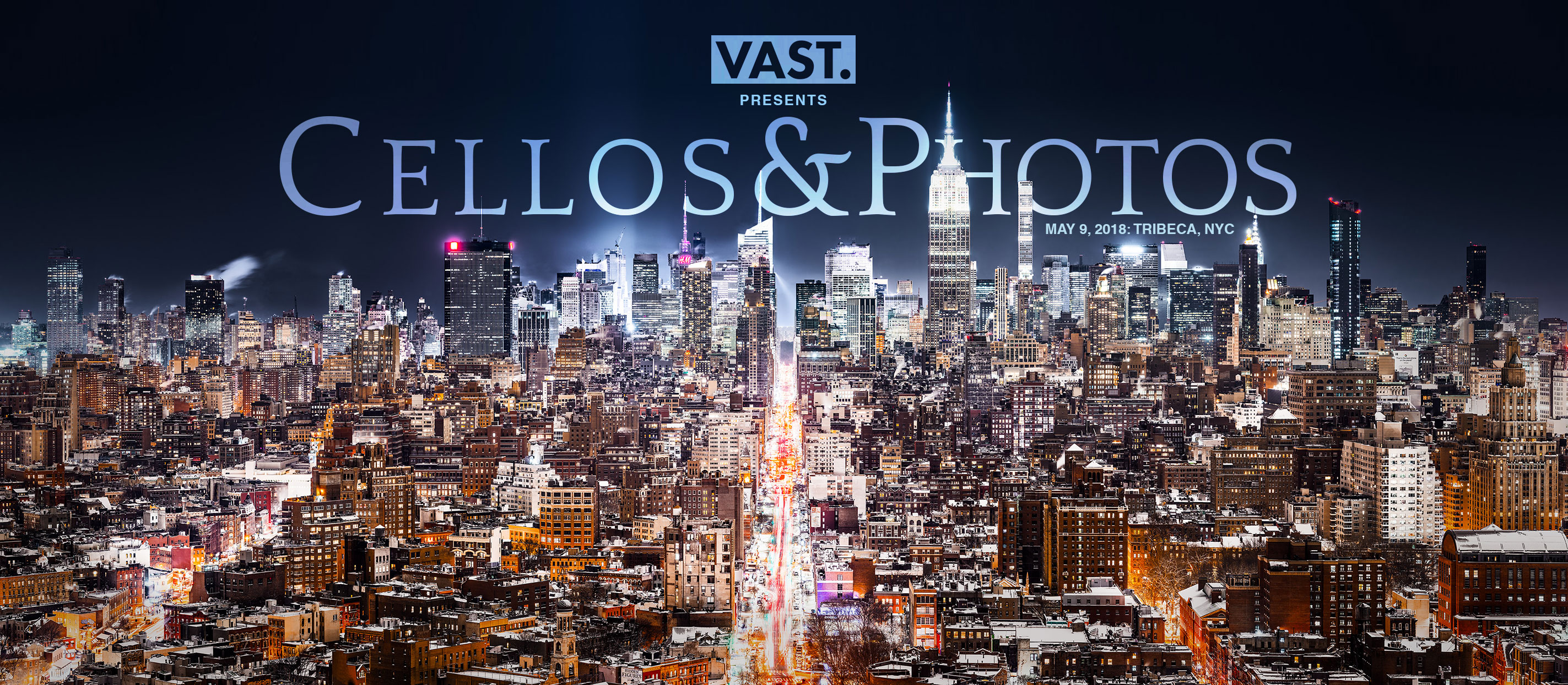 Cellos & Photos
WED MAY 9, 2018: 7:30PM - 9:30PM
TRIBECA, NYC: 205 HUDSON ST, 7TH FLOOR
VAST hosted an evening of world-class cello music & a showcase of the highest resolution fine art photographs ever created of New York City.
An octet of cellists from Juilliard, led by Mosa Tsay, performed traditional classics from Bach as well as modern arrangements of Frank Ocean and Queen.
15 ultra-high-resolution VAST photos were on display in large formats, including a 20-foot-wide acrylic glass display of "Requiem for 2016" by Dan Piech. Over 120 people showed up from across North America with individuals traveling from places like Montreal and Washington DC. We had a great time, listened to some of the most talented up-and-coming musicians, and learned about the VAST team's latest creations.