ABOUT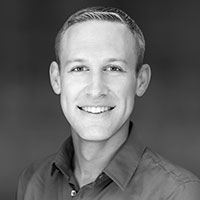 Dan Piech
Brooklyn, living in the ever-present shadow of Manhattan, rarely gets the attention it would be showered with were it placed anywhere else in the US. Many photographers, artists, tourists, and New Yorkers flock to Brooklyn only to turn around and face the more-imposing Manhattan skyline across the East River. So, for quite some time, I've wanted to flip this standard behavior on its head and capture a VAST photo of the vibrant Brooklyn skyline from Manhattan.

I began the process of accomplishing this goal by traversing miles up and down the Manhattan banks of the East River, hunting for the perfect angle. After not finding a worthy perspective after days of searching, I suddenly discovered a tiny elevated park high above FDR Drive in the Financial District - a hidden area that is no doubt unknown to most New Yorkers. It was perfect.

For months thereafter, I paid attention to how the light interacted with the skyline at different times of day and in different weather conditions. I noticed that, when when there was a high-altitude cloud bank on the western horizon (but not touching the horizon) at sunset, a magical thing would happen. As the sun would drop deep beneath the horizon, its last light would illuminate the cloud bank in a beautiful fuchsia hue. This would, in turn, cast the west-facing skyline in a warm, radiant glow, backdropped by the deep ocean-blue of the near-nighttime sky on the eastern horizon.

Also, at this magical time, all of the windows and street lights would begin to light up, adding an even greater vibrancy to the scene. For a few fleeting minutes, their luminosity would be perfectly balanced with the luminosity of the sky, neither overpowering nor playing second fiddle to the glowing reflection.

This exact situation played out the evening I captured this VAST photo. I could see hordes of photographers on the Brooklyn side of the river taking pictures of the sunset and Manhattan skyline behind me as I set up my equipment alone in the small elevated park. I began exposing the multitude of long-exposure images required to create this exceptionally high resolution VAST photo as the light dimmed and the magical illumination appeared. It felt good knowing that, at that moment, at least one person was giving Brooklyn the due credit it rightly deserves.
VAST photos are the highest resolution fine art images ever made.
Learn more

Color version
Brooklyn
Downtown Brooklyn
New York City
New York
USA
evening
cityscapes
skylines
architecture
water
rivers
sky
long exposure
black & white
black
grey
Discuss this photo on the blog
CLOSE-UPS
Stunning image clarity
This 225-megapixel VAST photo is one of the highest definition fine art photographs ever created. It has a resolution equivalent to 109 full-HD TVs.

TECH SPECS
EXPOSURE SPECS
| | |
| --- | --- |
| Date & Time | April 12, 2017: 8:07pm |
| Location | Brooklyn, New York City |
| Coordinates | 40.702876, -74.008751 |
| Camera | Canon 5DS |
| Megapixels per Exposure | 50.6 |
| Lens | Canon 100-400mm f/4.5-5.6L IS II |
| Focal Length | 227mm |
| Aperture | f/8 |
| Shutter Speed | 8 sec |
| ISO | 400 |
| Number of Exposures | 19 |
FILE SPECS
| | |
| --- | --- |
| Total Pixels | 224,683,802 |
| Horizontal Pixels | 25,963 |
| Vertical Pixels | 8,654 |
| Aspect Ratio | 1 : 3 |
| File Size | 1.28 GB |
| Width @ 300ppi (perfect) | 7.21 feet |
| Height @ 300ppi | 2.4 feet |
| Width @ 150ppi (near-perfect) | 14.42 feet |
| Height @ 150ppi | 4.81 feet |
Canon 100-400mm f/4.5-5.6L IS II

VAST PRINTS
THE HIGHEST RESOLUTION PHOTOGRAPHIC PRINTS EVER CREATED
VAST Prints are fine art photographic paper prints that arrive ready to be mounted and/or framed. They are created using the sharpest photographic printer in commercial use: a very rare specialty printer that formerly printed currency and military surveillance imagery. Learn more


Every VAST Print has two certificates of authenticity hand-signed by the artist and the printmaker: one affixed to the print and one standalone. Additionally, each print is assigned a unique serial number via a permanent hologram seal and recorded in our registry. Its provenance is tracked and verified using state-of-the-art digital blockchain encryption technology.
VAST DISPLAYS
THE HIGHEST QUALITY PHOTOGRAPHIC DISPLAYS EVER CREATED
VAST Displays are ready-to-hang works of art that contain a VAST Print sealed between flame-polished acrylic glass and an aluminum backing. A hidden brace on the back causes the display to gracefully float off the wall for a sleek, modern frameless look that complements nearly any decor style. Learn more


SIZING GUIDE
A one-of-a-kind conversation starter
This VAST photo becomes a stunning conversation-starter wherever it's showcased. It's offered in 4 large-format sizes:















LICENSES
Customize your own VAST creation
A VAST license allows you to use this VAST photo in any art or design project, using any printing, mounting, or framing method. Other photos degrade when enlarged more than 22 inches wide, but this photo remains sharp up to 14.4 x 4.8 feet. Your imagination is the limit for how it can be used. Learn more
TYPICAL PROFESSIONAL PHOTO
MAXIMUM PRINT SIZE WITHOUT QUALITY DEGRADATION:


THIS VAST PHOTO
MAXIMUM PRINT SIZE WITHOUT QUALITY DEGRADATION:


Create an exceptional artwork.

Contact one of our VAST experts to license this VAST photo:
SIMILAR PRIME COLLECTION PHOTOS
SIMILAR OPEN COLLECTION PHOTOS
TAGS