Photo Release: "Velvet Waters: Waterton #35" by Steve Webster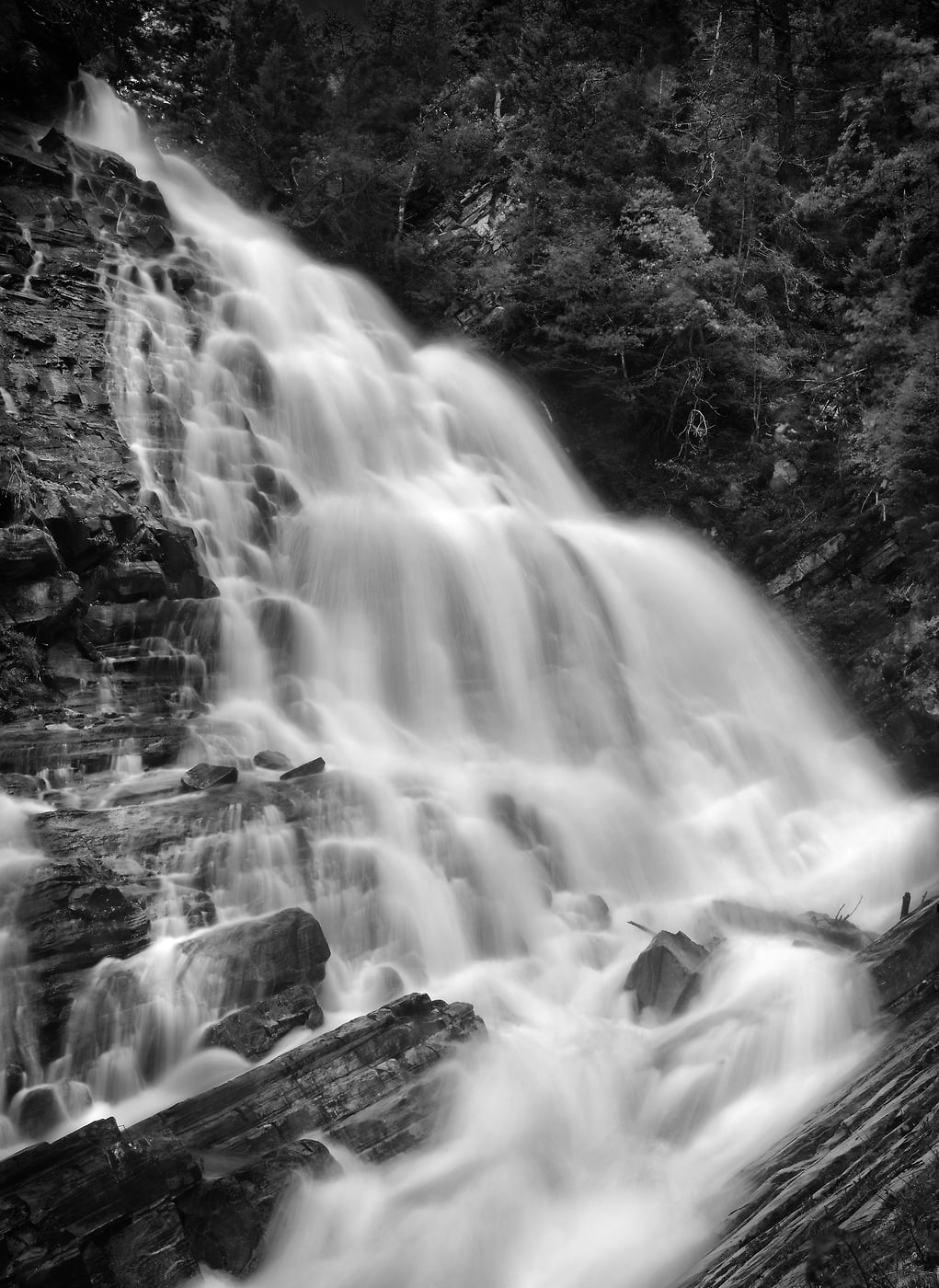 A 121-megapixel VAST photo
Bertha Falls, Waterton Lakes National Park, Alberta, Canada
One of the best known falls in Waterton Lakes National Park is Bertha Falls, just a short hike up into the mountains from the main town site. It was raining on and off this day, leaving the mountain rock of the falls wet with a beautiful glossy shine. Whenever possible I always try to shoot my photographs in the rain, or soon after a rain. The wetness of fresh rain gives a rebirth, life giving beauty to any scene; the rain clouds also diffuse sunlight and give even soft lighting.
This photo was made from over many individual images, taken at very slow exposure speeds to achieve the moving water effect. This can prove very difficult in this type of photography as several minutes can pass between the first shot taken and the last one; minutes where, due to movement in the clouds, the lighting can change drastically. In this sense this type of photography can be seen as a record of time as well as a physical location. Another title for this photo could be: "10 minutes in the life of Bertha Falls".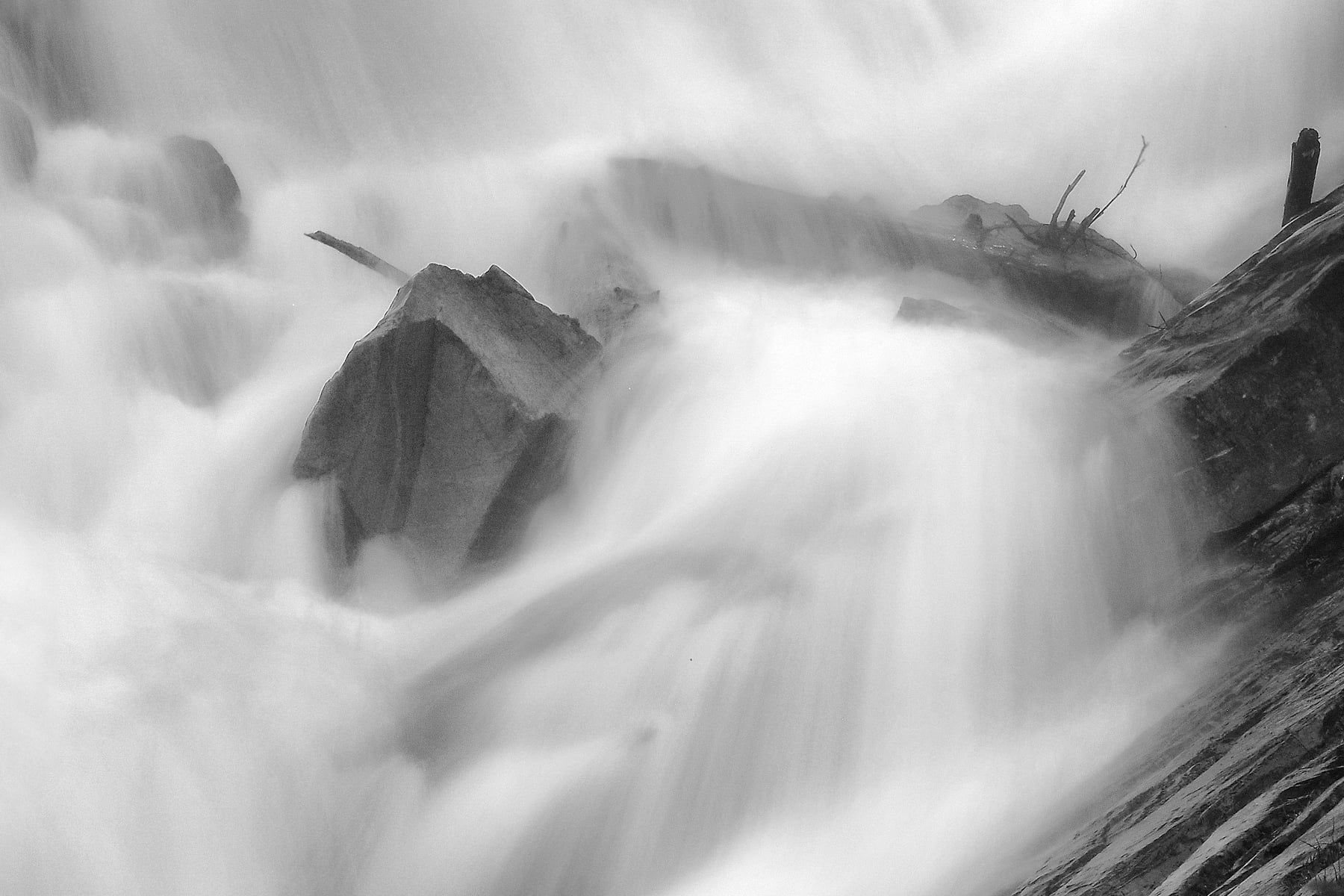 This image is part of a series of photographs I entitled "Velvet Waters". Centered around rushing waters, this series of artworks is characterized by exceptionally deep black tonal qualities; the resulting B&W prints have an almost velvet like feel and texture as the deep blacks and pure white tones combine to give the viewer an experience they can almost reach out and touch. The image is made from over 20 detailed photos, which helps give the excellent, high resolution reproduction this waterfall deserves.