Photo Release: "Velvet Waters: Waterton #10" by Steve Webster

A 1,408-megapixel VAST photo
Cameron Falls, Waterton Lakes National Park, Alberta, Canada
One of my favorite places in the world is Waterton Lakes National Park, located in the south west corner of the province of Alberta, Canada. In fact, I practically grew up there. There is a rule we locals have about Waterton: don't tell anyone about Waterton! It's a very small, quaint national park and we would like to keep it that way. The town of Waterton is built around this waterfall, the beautiful Cameron Falls, fed by the great Cameron lake located high up in the mountains. I have been coming here for decades as I was raised nearby and it's the inspiration for most of my passion for waterfalls. This photograph was made in late fall when the water is low on the falls, giving a revealing look at the rocks under the falls.
At some point in my childhood I became enamored with waterfalls of all kinds. I'm drawn to the sense of their awe-inspiring beauty; a sense of piece and great strength. I love the sound of rushing waters, the smell, the sweet mist given off. My most favorite place to be is next to a waterfall.
The water in Waterton Lakes National Park is glacier water, coming directly from glaciers high up in the Great Canadian Rocky Mountains. It is freezing cold! You can't swim in this water without a wet/dry suit, it's too cold! It is also the purest, best tasting fresh water in the world.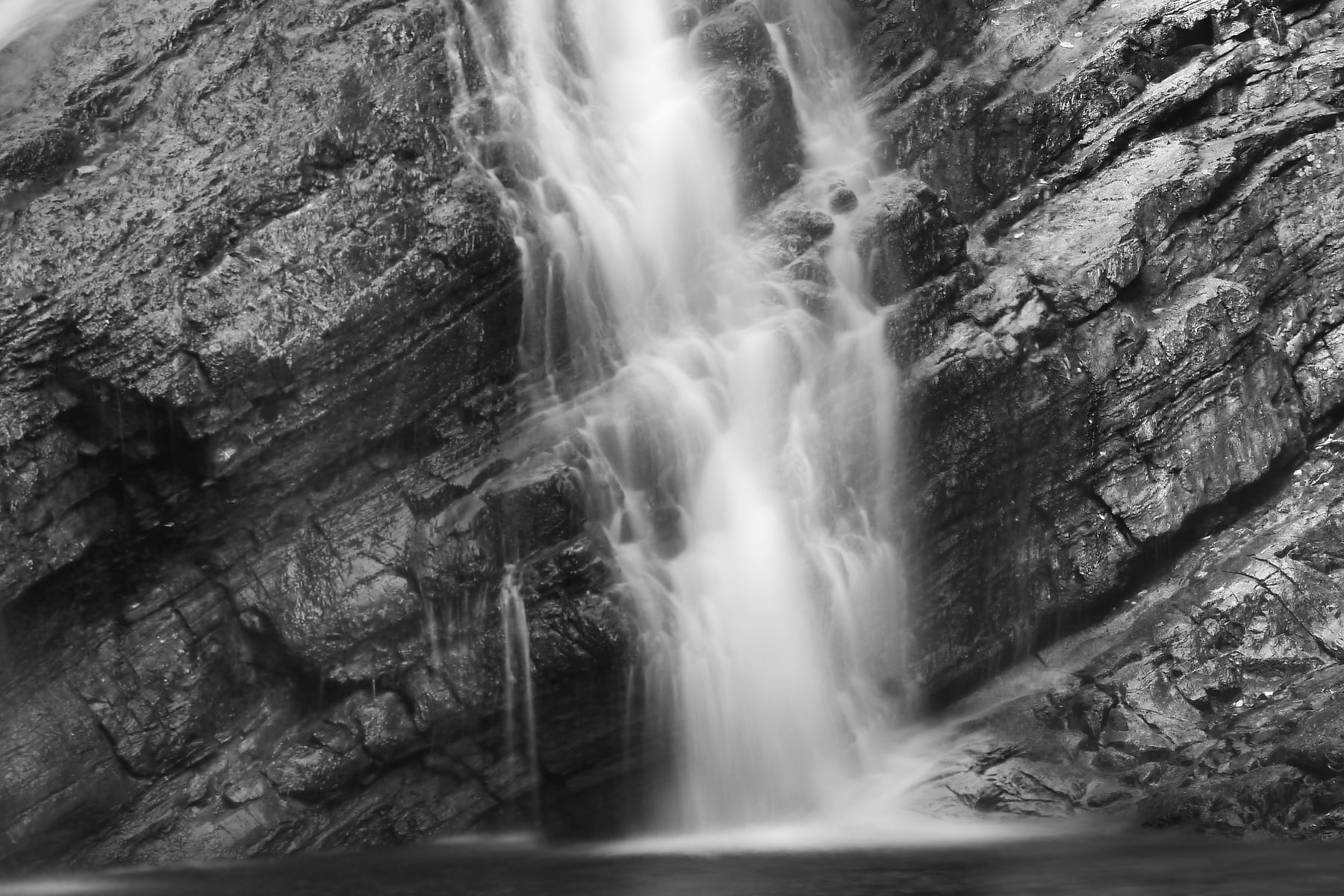 My second passion, next to waterfalls, is black and white photography. With this photograph I hoped to capture, in B&W, the grandeur and beauty of Cameron Falls as well as the detail and grit of the mountain rock; cut bare and jagged by a millennia of flowing water.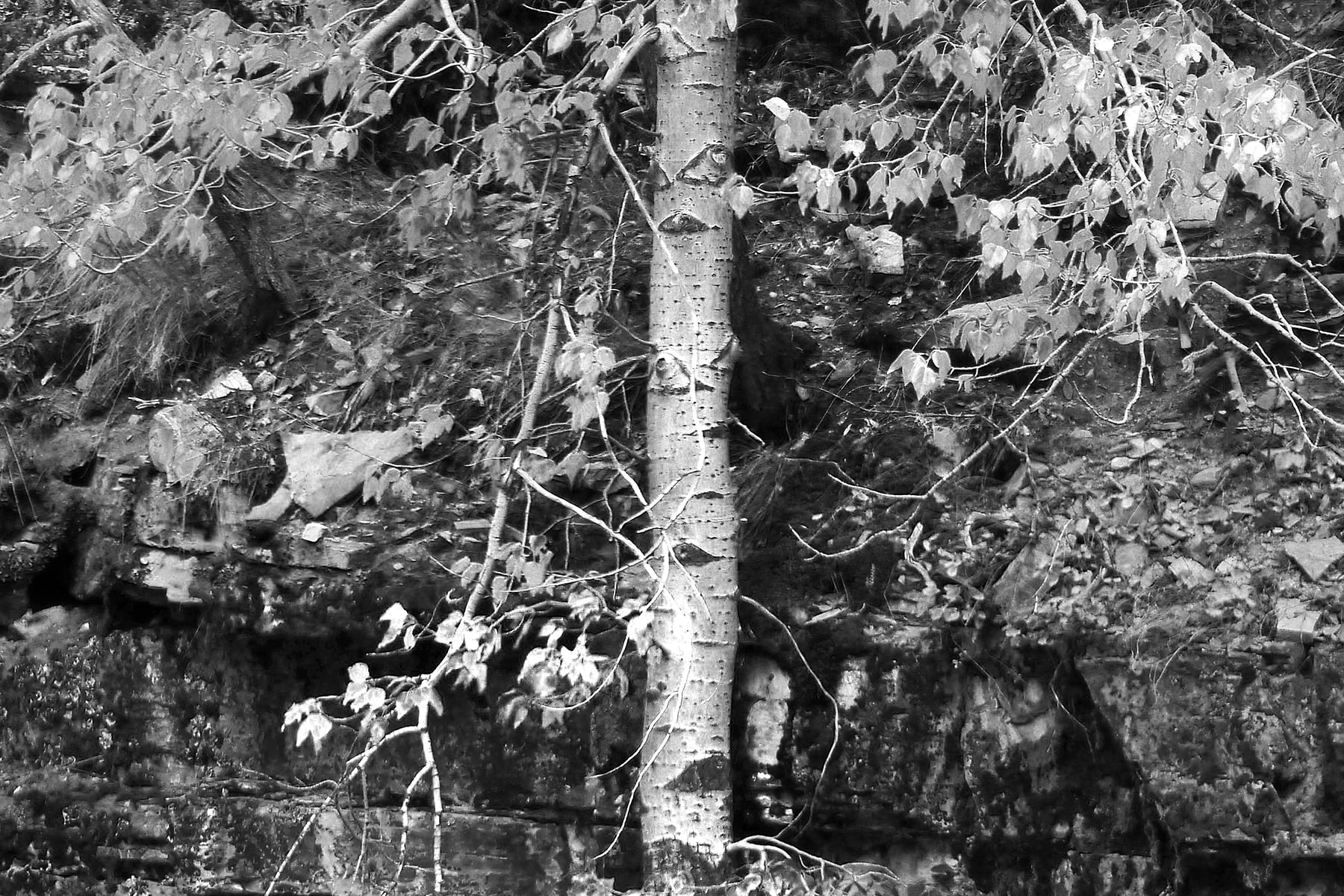 This image is part of a series of photographs I entitled "Velvet Waters". Centered around rushing waters, this series of artworks is characterized by exceptionally deep black tonal qualities; the resulting B&W prints have an almost velvet like feel and texture as the deep blacks and pure white tones combine to give the viewer an experience they can almost reach out and touch. The image is made from over 200 detailed photos, which helps give the excellent, high resolution reproduction this waterfall deserves. It is a beautiful image, but remember one thing: don't tell anyone about Waterton!