Photo Release: "Velvet Waters: Jasper #24" by Steve Webster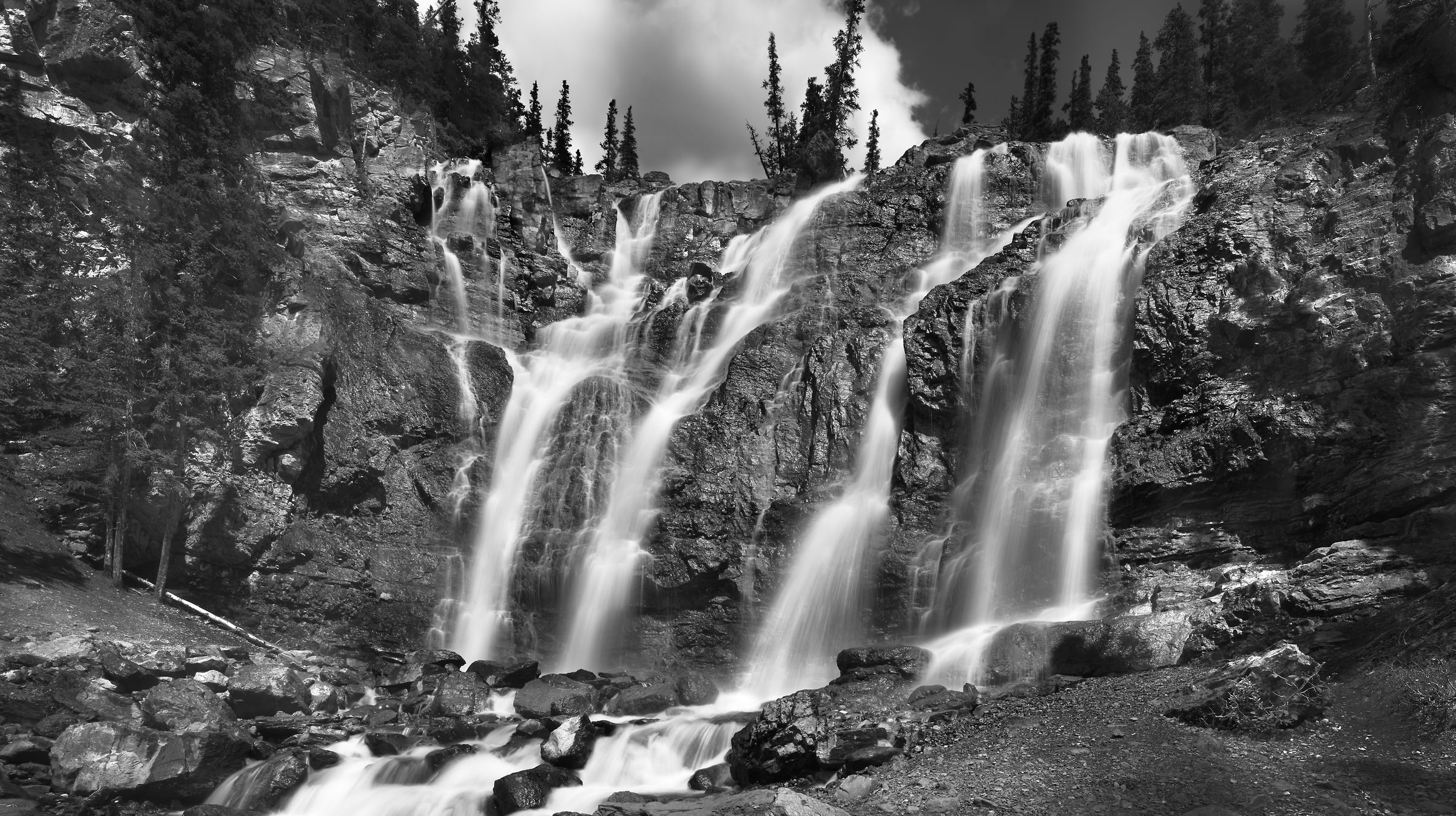 A 551-megapixel VAST photo
Jasper National Park, Alberta, Canada
In the central-western part of Alberta, Canada lies the world famous Jasper National Park. Upon entering the park from the east, you find, nestled high up in the mountains, a grand series of waterfalls descending from on high, aptly named: Tangle Falls. Velvet Waters jasper 24 is one image from this series of falls. You can spend days photographing the rushing water here as it tangles and weaves its way down the mountain side.
This photograph is of the main, largest part of the falls, containing a melody of water shoots and deep black rock. It reminds me of a tangled, incredibly intricate, dewy spider web. The black, hard rock gives a stark backdrop for the white rush of the water to pop out against, giving a compelling contrast of tones and textures. The lighting on this day was very stark and direct, not diffused by cloud cover which can be challenging in B&W photography. I set my tripod up just slightly off centre of the falls, not standing in the water, with a somewhat high angle of view as the falls are very tall. The resulting image turned out very well and is a great starting point for continued exploration into all the beauties of Tangle Falls.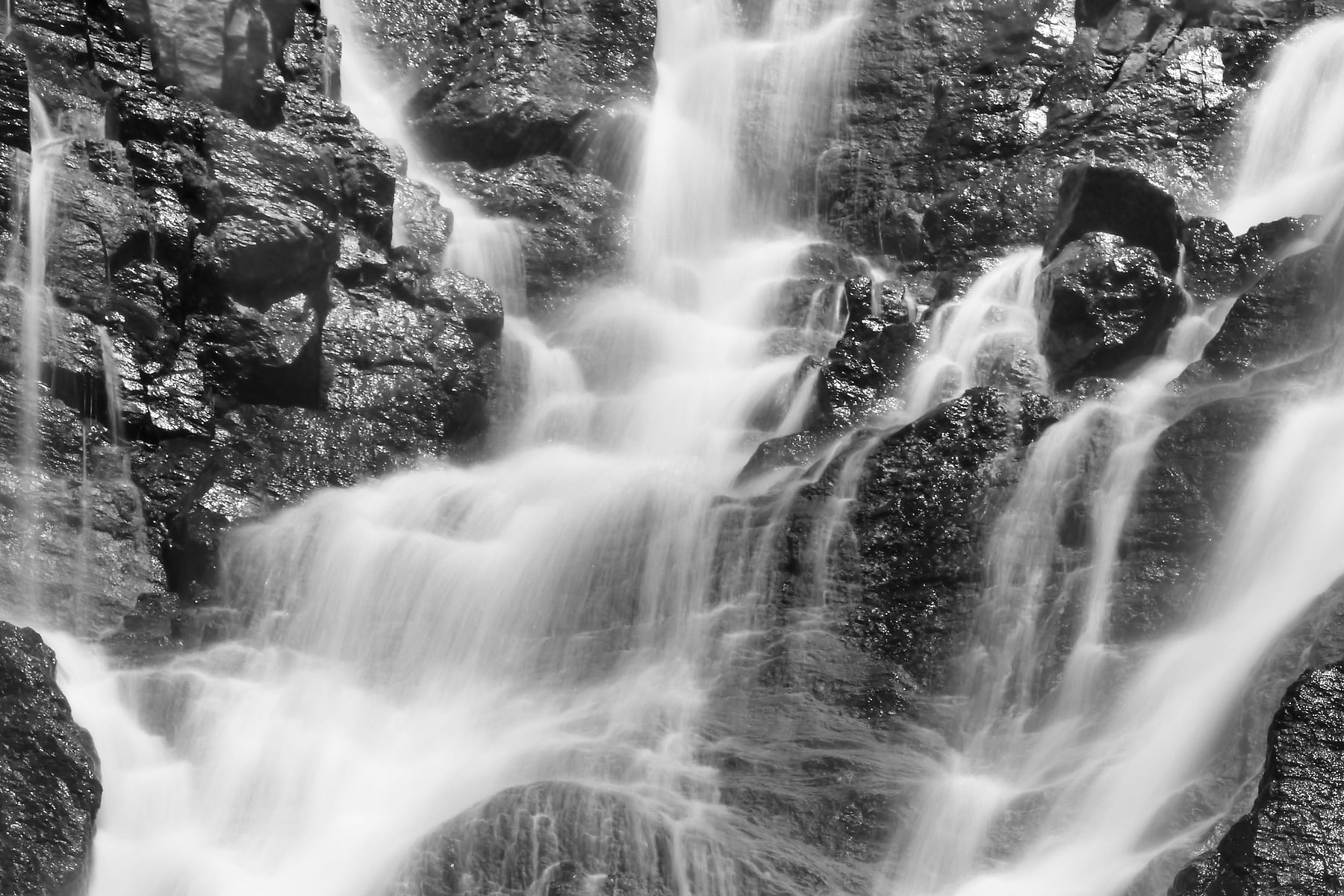 This image is part of a series of photographs I entitled "Velvet Waters". Centered around rushing waters, this series of artworks is characterized by exceptionally deep black tonal qualities; the resulting B&W prints have an almost velvet like feel and texture as the deep blacks and pure white tones combine to give the viewer an experience they can almost reach out and touch. The image is made from over 50 detailed photos, which helps give the excellent, high resolution reproduction this waterfall deserves.