Photo Release: "Two Million Leaves" by Dan Piech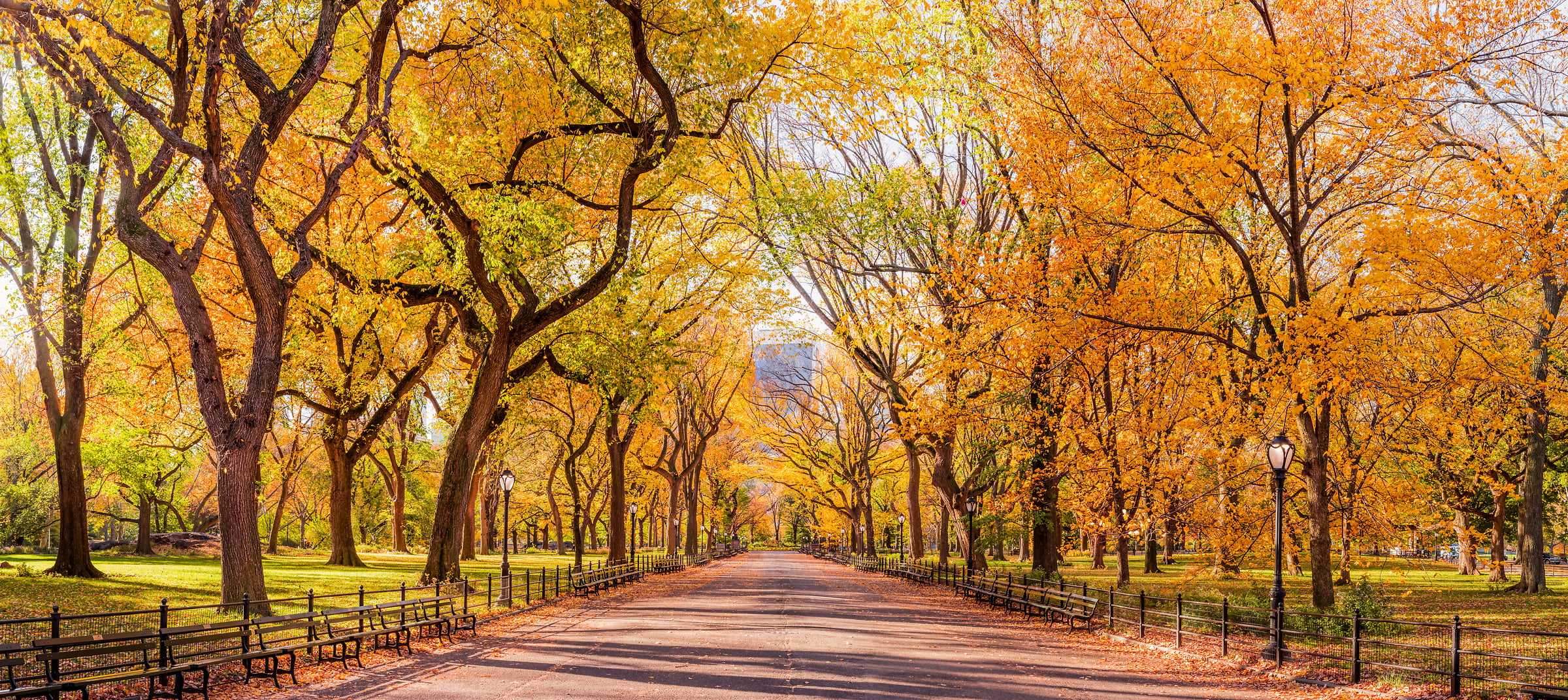 A 1,754-megapixel VAST photo
Central Park, New York City
An extravagant display of natural beauty takes place for a few moments in early November every year in New York City. At the peak of Autumn foliage colors, just after the sun rises, a famous tree-lined pathway in Central Park is transformed into something truly breathtaking.
The "Mall" is a quadruple row of American Elm trees towards the southern end of Central Park. It is the most important horticultural feature in one of the most famous parks in the world. Carefully maintained for over a century and a half, the Mall is one of the largest and last remaining stands of American Elm trees in North America, protected by the surrounding city from the 20th-century outbreak of the Dutch Elm Disease. Beneath the trees lies the a quarter-mile promenade, the only deliberately-straight line in the park.
It is to this promenade that I've come every year in early November to catch the first rays of the morning sun casting into the grove of golden-orange leaves. The low-hanging sun is able to illuminate the underside of the cathedral-like canopy of autumn foliage usually obscured by shadow. This brightens and saturates the already-beautiful colors on display.
Over the course of 4 hours spanning two mornings, I worked to capture this scene using the VAST technique, exposing 137 extremely high-quality photos that have now been merged together to produce one of the highest resolution images ever created. A scientific assessment estimates that there are more than 2 million individually distinct leaves visible in the full-resolution version of this photo. Some people have asked me why it's necessary to have a photo with this much resolution and my response has been that it is only fitting to document a scene this breathtaking in a manner that is equally stunning.
30% of the profit from this photo will go to the Central Park Conservancy, a nonprofit organization that ensures the Park remains an oasis of natural beauty for current and future generations.

Note: an even larger version of this photo exists with a wider field-of-view. You can find it here.