Photo Release: "The Times Square Blizzard Trio" by Dan Piech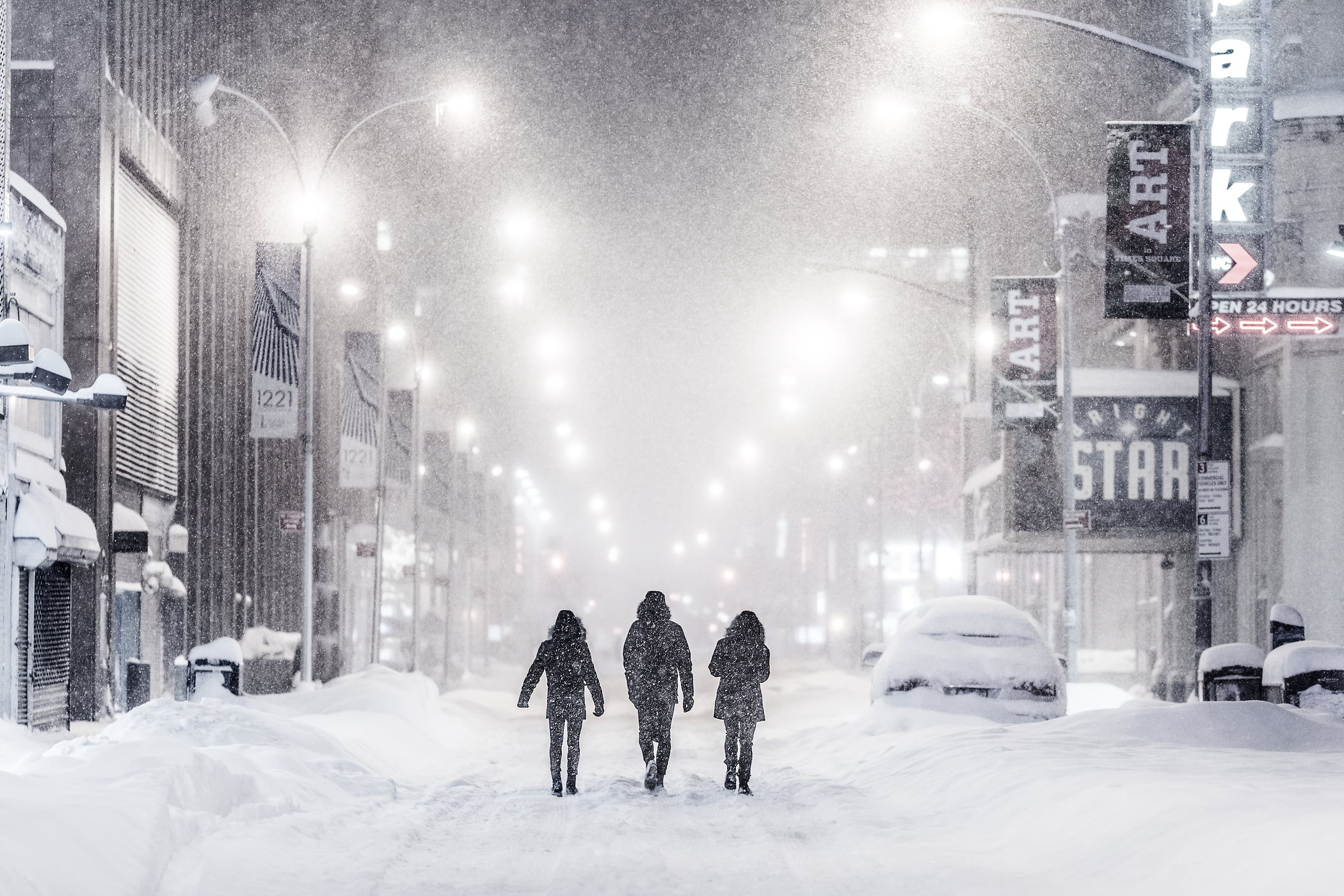 A 50-megapixel VAST photo
Midtown Manhattan, New York City
This is a story of the only night in the last century when Times Square was empty. On January 23rd, 2016 one of the largest blizzards to ever hit the east coast of the United States roared into New York City. Officials declared a state of emergency, issued travel bans, and warned of the unprecedented nature of the storm. As the snowy day turned to a brutally windy blizzard of a night, I donned every last article of winter clothing I owned, packed up my gear, and headed out onto the streets.
Never have I seen New York City, the city that never sleeps, so post-apocalyptically desolate. However, somewhere around midnight, a lull in the storm drew a few brave souls out of their cozy homes. I was nearly alone in Times Square at the time and the strangely peaceful howl of the lonely wind and snow swirling down Broadway was suddenly interrupted by a trio of laughing friends. Lit by a canopy of street lights, they sauntered down the middle of a vehicle-less 53rd street into the distance, not letting the adverse weather quell their spirit. I will always remember how joyously they reveled in the New York City landscape of roadways as it has never been seen before: empty.