Photo Release: "The Phantom In the Blizzard" by Dan Piech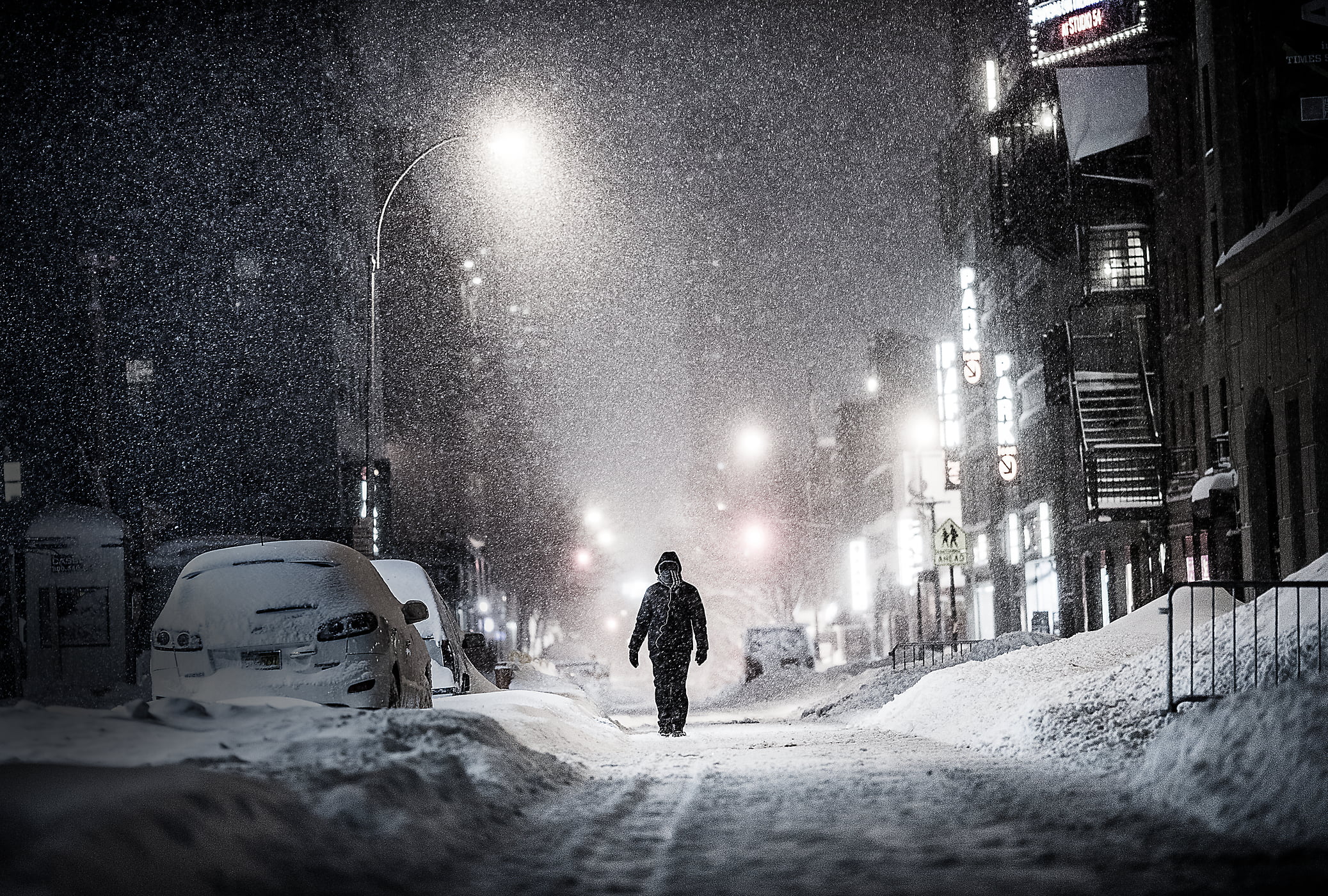 A 50-megapixel VAST photo
Midtown Manhattan, New York City
On January 23rd, 2016 one of the largest blizzards to ever hit the east coast of the United States roared into New York City. Officials declared a state of emergency, issued travel bans, and warned of the unprecedented nature of the storm. As the snowy day turned to a brutally windy blizzard of a night, I donned every last article of winter clothing I owned, packed up my gear, and headed out onto the streets.
Never have I seen New York City, the city that never sleeps, so post-apocalyptically desolate. I was alone amid millions of people hunkering down in their homes. At midnight, while scouring the rapidly snow-filling streets for photo opportunities and trying to keep my gear clean, I turned onto 47th street from Times Square and saw a lone individual wandering down the road, covered entirely in black, save for a white headphones cable.
I took a single photo as he passed into the light cast from an old street lamp. He continued to walk past me without saying a word, his face completely obscured via a pitch black covering. After stowing my gear and turning around, he had already disappeared into the swirling whirlwind of snowfall.