Photo Release: "The Pathway" by Scott Dimond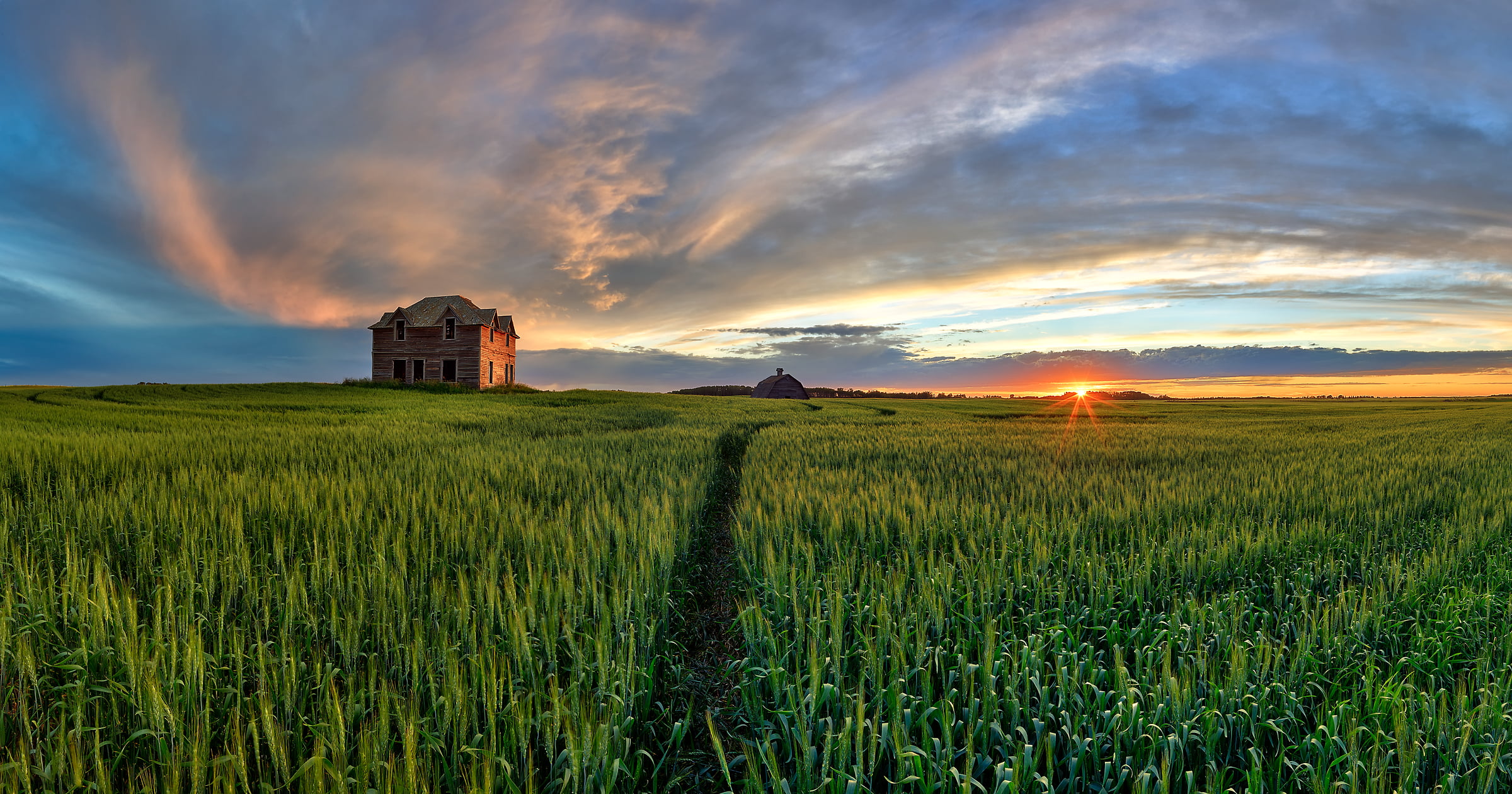 A 89-megapixel VAST photo
Alberta, Canada
The most rewarding photographic expeditions usually include multiple days, little sleep, and no luxuries. These types of challenging trips are a common occurrence for me – the lure of capturing that perfect moment is simply too great to let comfort get in the way. To be at rural locations until 11pm capturing the fleeting light of sunset and then also be there catching the first light of sunrise at 4:30am requires me to sleep in my vehicle by the side of the road. Such was the case with this photograph.
I found this old abandoned house and barn on a photographic exploring trip across southern Alberta, Canada. I arrived in early evening, photographed sunset, and then captured sunrise the following morning.

The location presented a wonderful view. The large and beautiful abandoned house sat on the crest of a small rise. Further back, in a lower area, sat a large barn with its dominating ventilation stack. I was particularly excited to see that the sun would be setting opposite to the house, with the barn equidistant between them.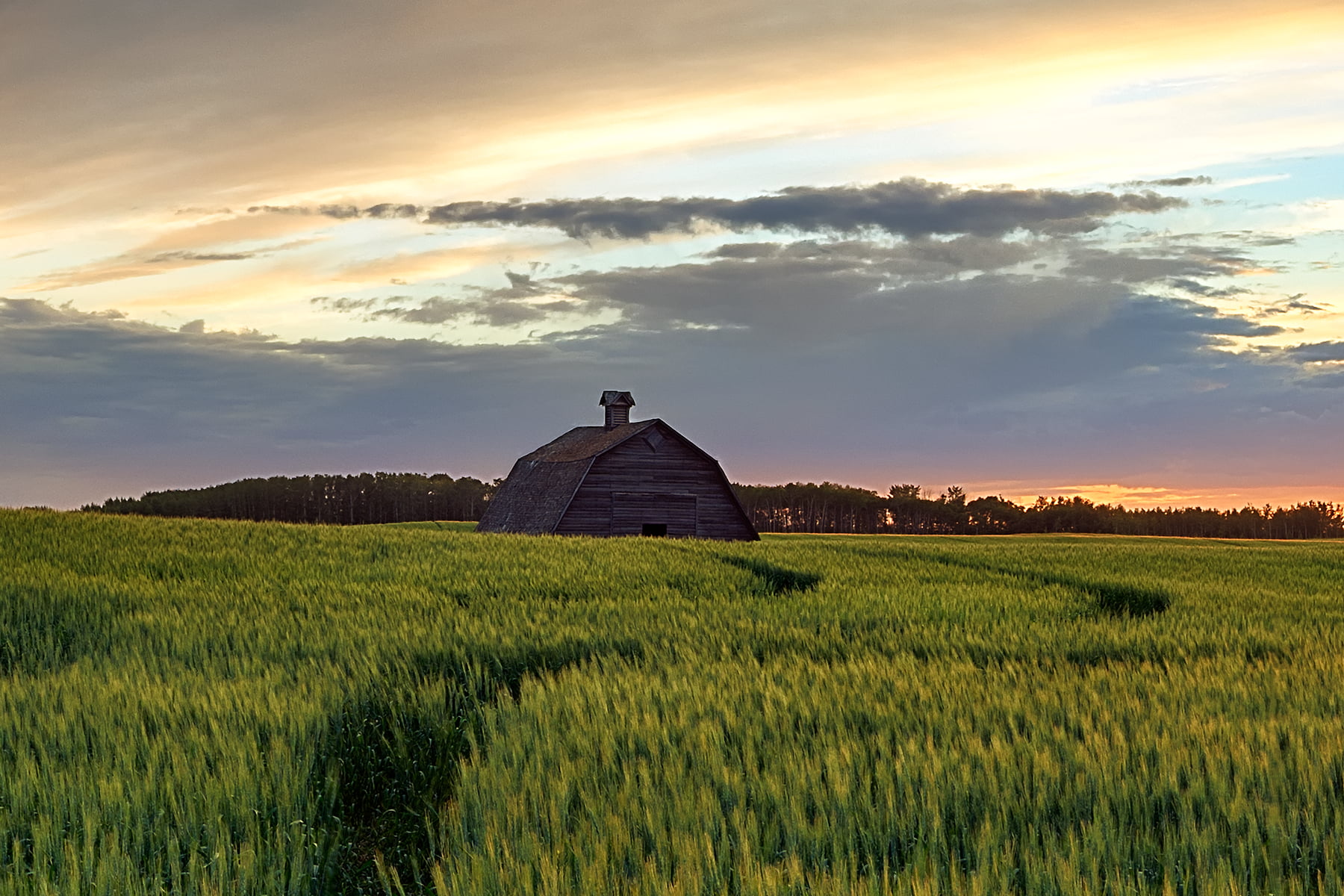 I'm always very respectful of farmers' crops in the fields and would never do anything to damage them. Fortunately for me, a large tractor pathway led from the roadway towards the barn and allowed me access to the field so that I could set up the special equipment I needed to create this high resolution VAST photo. And the pathway had the additional benefit of being a great compositional element to the image, as it seems to invite the viewer to take a stroll down into the scene.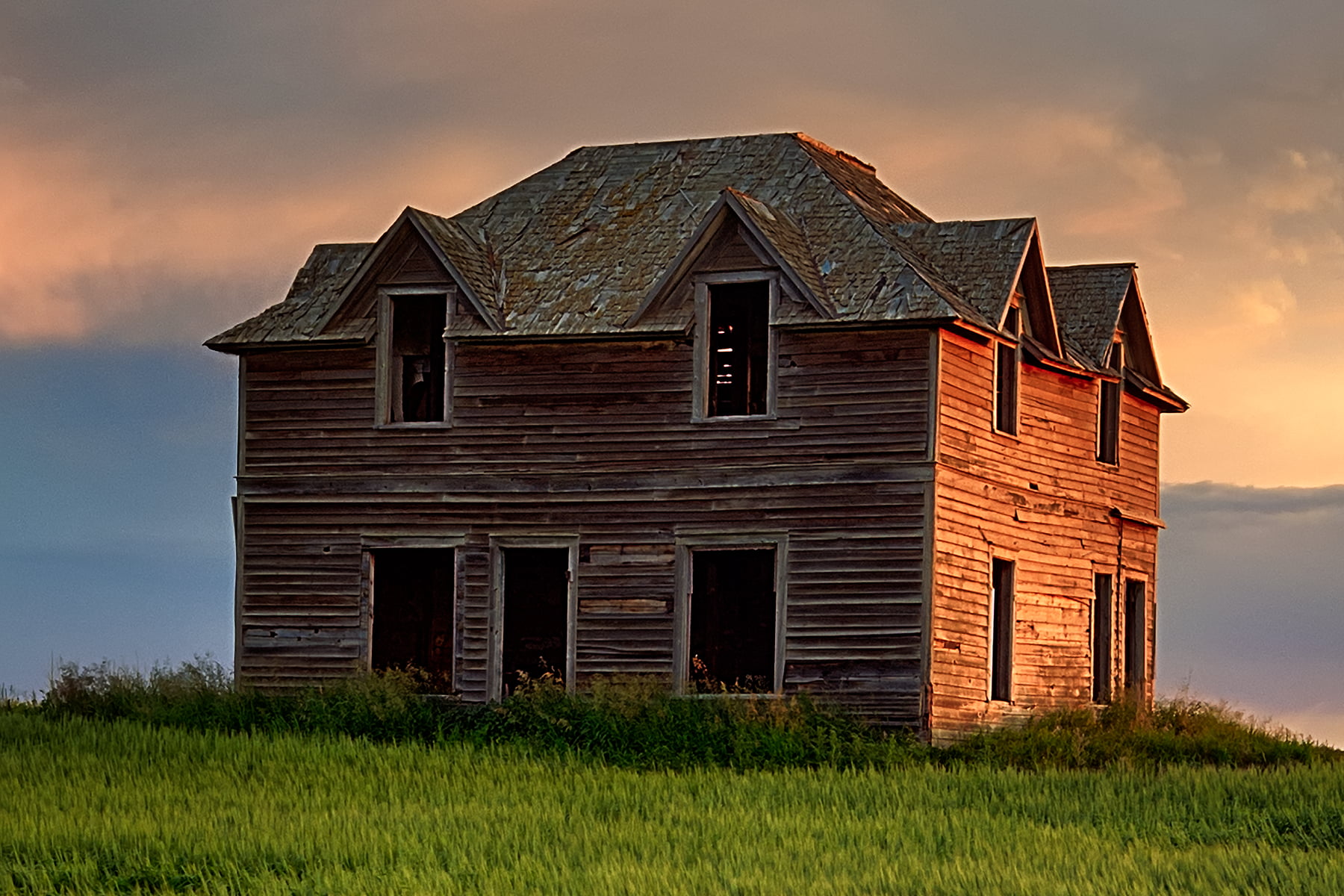 Although I love the strong compositional elements of the photograph including the old house, the under-lit clouds, and the perfect placement of the sun and barn, the pathway is the finishing touch that really makes the photo truly exceptional.