Photo Release: "The Lund Homestead II" by Scott Dimond

A 93-megapixel VAST photo
Alberta, Canada
Starting in the early 1900s, the T. Eaton Company and the Canadian Aladdin Company sold kit homes (sometimes called "catalogue homes") across Western Canada. Kit homes were attractive for their fixed price and the fact that all building materials to construct the home came in one shipment. In many cases, the homes came pre-cut and required little skill to assemble. As a result, like in the US, many of the old homesteads that remain across the Canadian prairies are identical to each other, all ordered from a limited selection in the same catalogs.
It is therefore very unusual to find what appears to be a unique custom-built home from that period. I have never seen another house like this one in person or in old photographs. I have been unable to find much information about it other than that it was first occupied by the Lund family. But I think it is clear that whoever built this house was not simply assembling a kit house.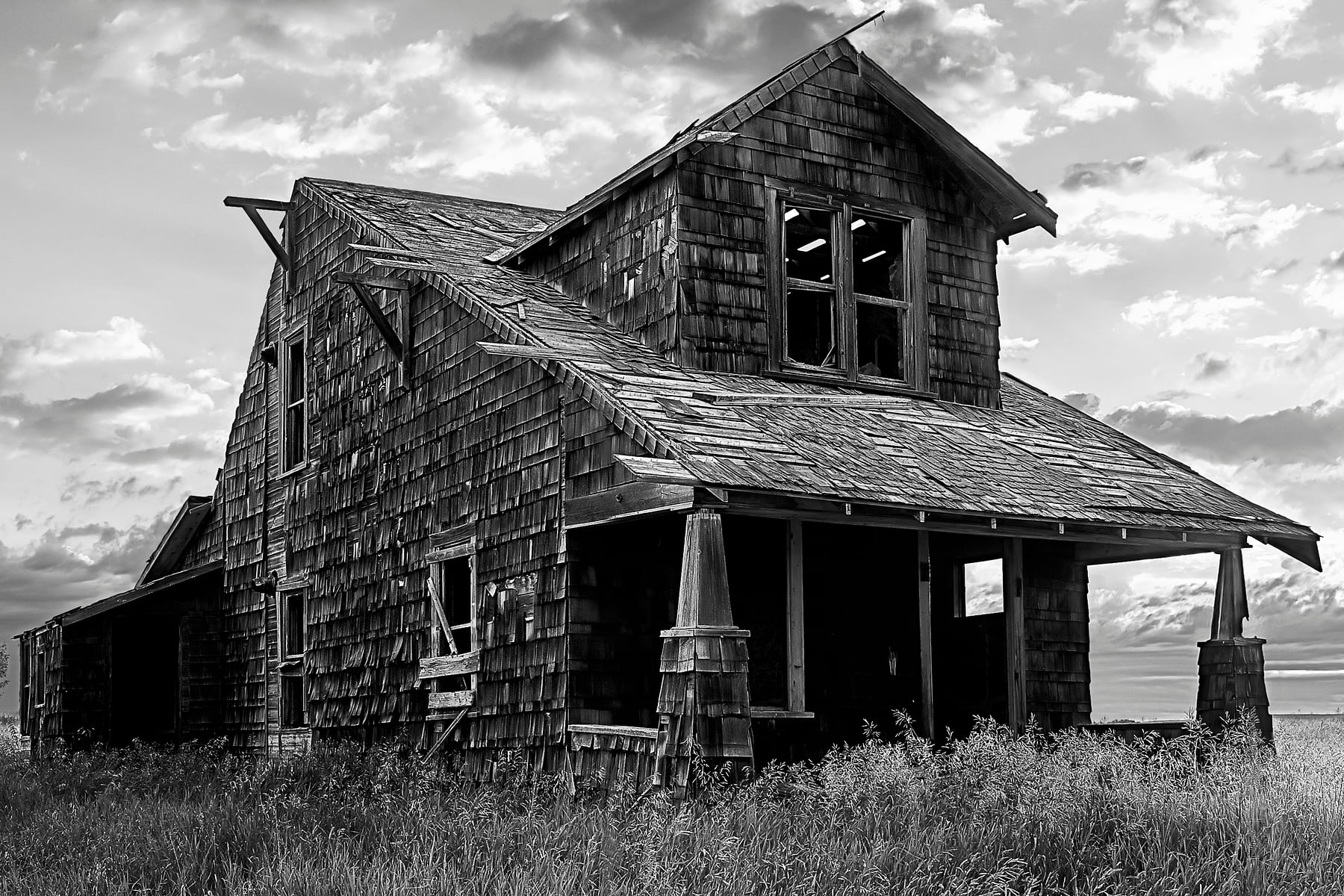 I set out to create a grand scene that showcased the uniqueness of this old beauty. I wanted it surrounded by lush grass and great light so I decided on a sunrise in July. I headed out the evening before and drove the 3.5 hours from my home to this location. I spent the night sleeping in my vehicle to be there and set up before the sun rose the next morning.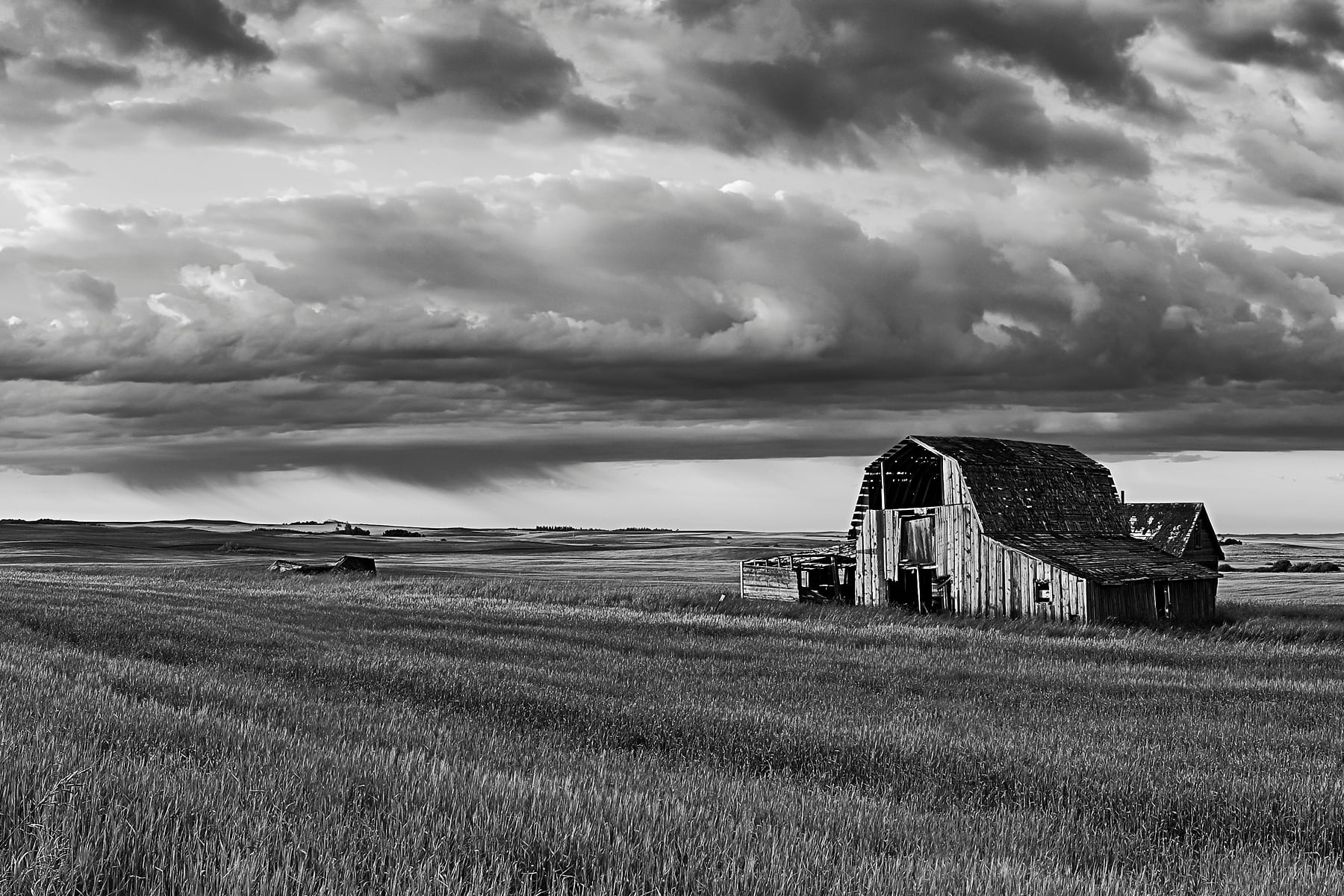 At 4:30am I was out setting up the equipment I needed to capture this VAST photo amongst the heavily dew-covered grass. The sunrise was special and the great light lasted long enough to allow me to capture two images from different angles, each showing some of the features of this old homestead. Like this special house, these images are truly one-of-a-kind.