Photo Release: "Soliloquy for SoHo" by Dan Piech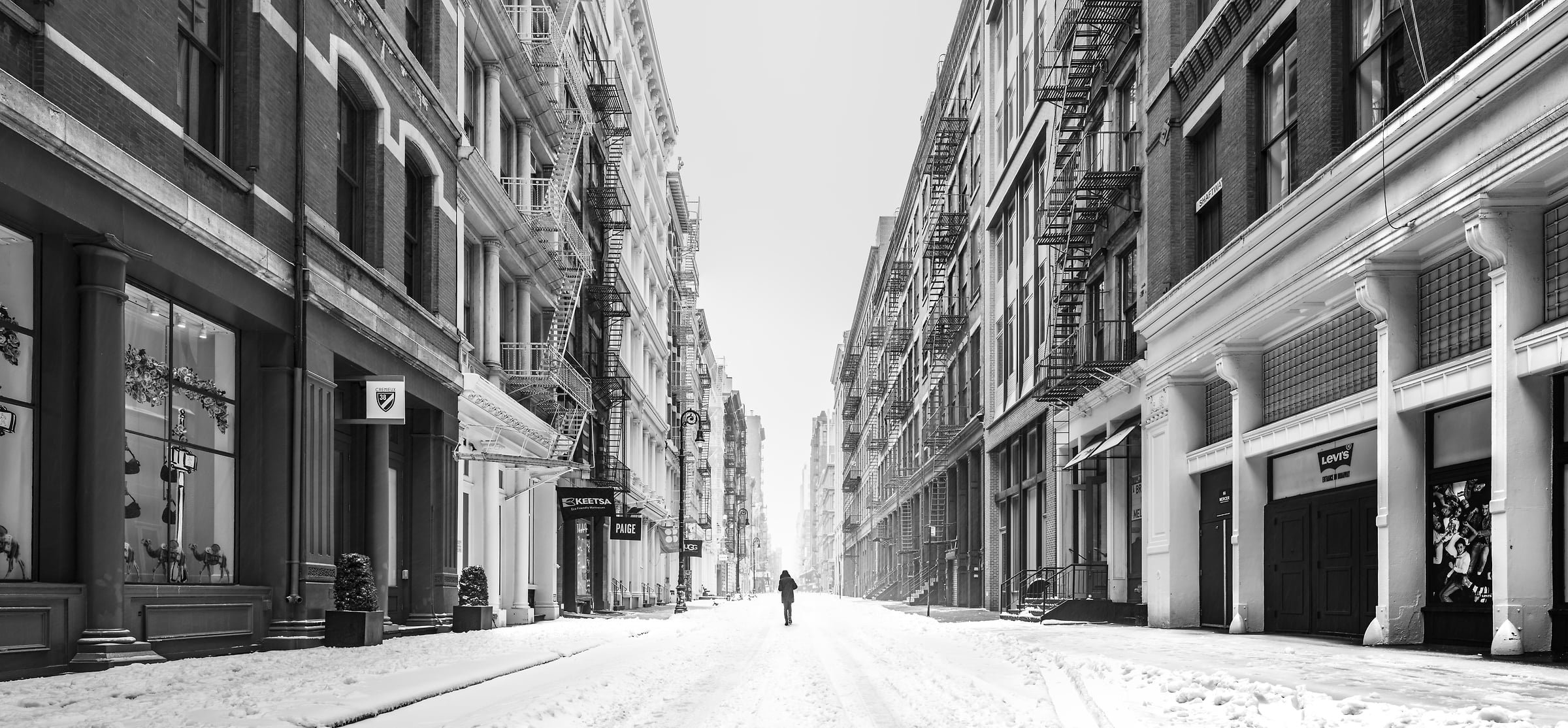 A 268-megapixel VAST photo
SoHo, New York City
The SoHo neighborhood in New York city has an immediately-recognizable charm about it. Stately cast iron facades line manicured cobblestone streets and symmetrical urban canyons carry into the distance, flanked by iconic New York fire escape ladders.
Typically accompanying this charm are groups of residents and tourists perusing the upscale boutiques that the neighborhood is also known for. However, this bustle of activity can frequently overshadow the architectural beauty of the surrounding buildings that were protected as a National History Landmark in 1978. I've secretly wanted to reprimand these groups of shoppers for not pausing to appreciate the special place they're visiting. In lieu of doing that, I've sought to capture a VAST photo of SoHo at a time when the bustle of activity is all but gone and SoHo stands to speak for itself.
I found the perfect moment for doing just that during a late-winter snowstorm in 2017. With over a foot of snow forecast for the city, New York's typically crowded streets had become home to only the accumulating snow and howling wind. As residents remained inside cozy homes, I bundled up and trekked down the desolate avenues, knowing the exact spot in SoHo I wanted to head to.
This was a particularly biting storm as the falling snow was mixed with hard sleet, and a blustering wind was driving the harsh particles sideways, stinging any exposed skin. With considerable difficulty, I set up the complex equipment needed to created a VAST photo in the middle of Mercer street at the heart of SoHo. I then proceeded to create a VAST photo of the scene amid constant lens cleanings to ensure perfect optical quality through the precipitation.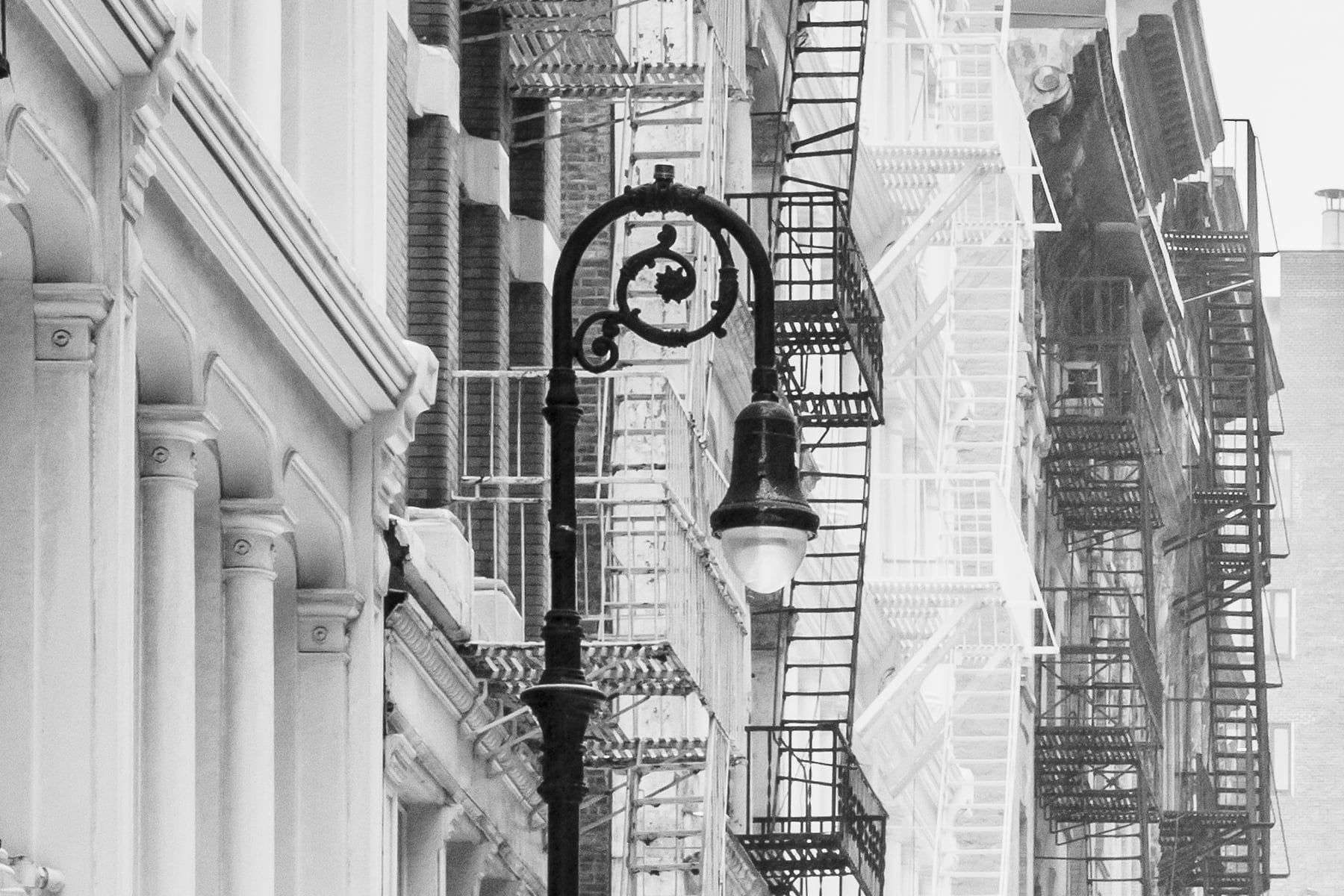 After I finished, I noticed a lone SoHo resident walking down the street and quickly decided to capture another VAST photo as they passed. Despite the swirling storm, there was something deeply calming about this solitary individual strolling down the middle of a street typically replete with cars. As the figure disappeared into the hazy white distance, I finished exposing the last frames that comprise this exceptionally high resolution VAST photo.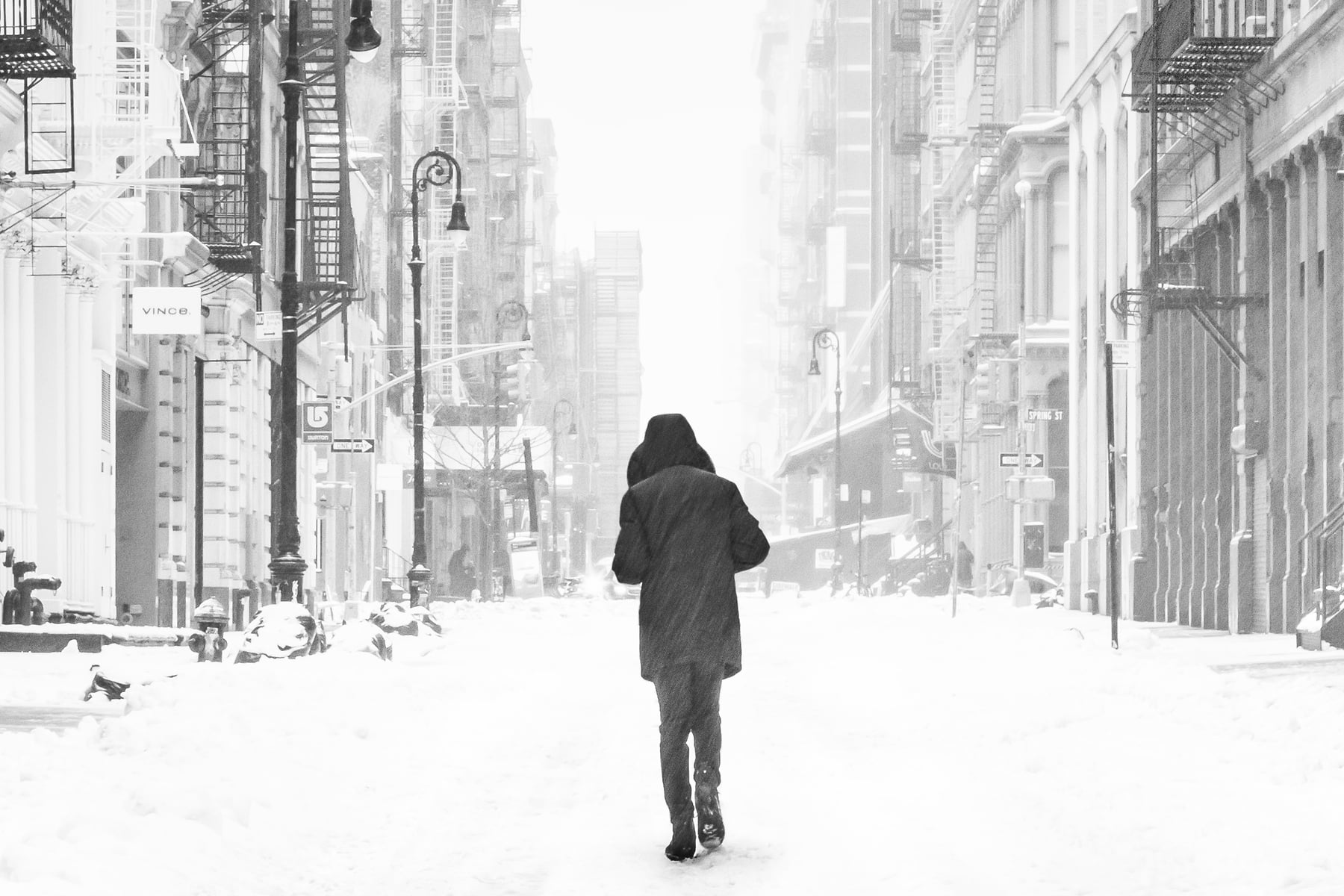 My hope is that this photo conveys the true source of SoHo's character: its splendid architectural history, free from congregations of shop-goers. The unparalleled resolution of this photo captures the intricate details of this moment with a clarity unmatched by traditional fine art photography. This enables the creation of truly superlative large-format prints befitting this iconic neighborhood.