Photo Release: "New York Wonderland" by Dan Piech

A 5,910-megapixel VAST photo
Manhattan, New York City
To call New York City a sublimely magical place would be an understatement. Conveying the uniquely captivating atmosphere of the world's greatest city via the written word is a daunting challenge. Consequently, for the better part of two centuries, photographers have attempted to portray the city's magic in ways that words cannot. This exceptionally high resolution VAST photo is my humble attempt to capture a tiny fraction of that magic.
Heavy clouds, thick with snow, blanketed the sky on an early-January morning in 2017, the type of idyllic winter morning that reminds New Yorkers why they tolerate the cold months. After reviewing the forecast for many inches of snow followed by a sudden clearing of the sky at night, I decided to prepare for a photoshoot of the city from the top of one of the tallest buildings between downtown Manhattan and the iconic Midtown Manhattan skyline.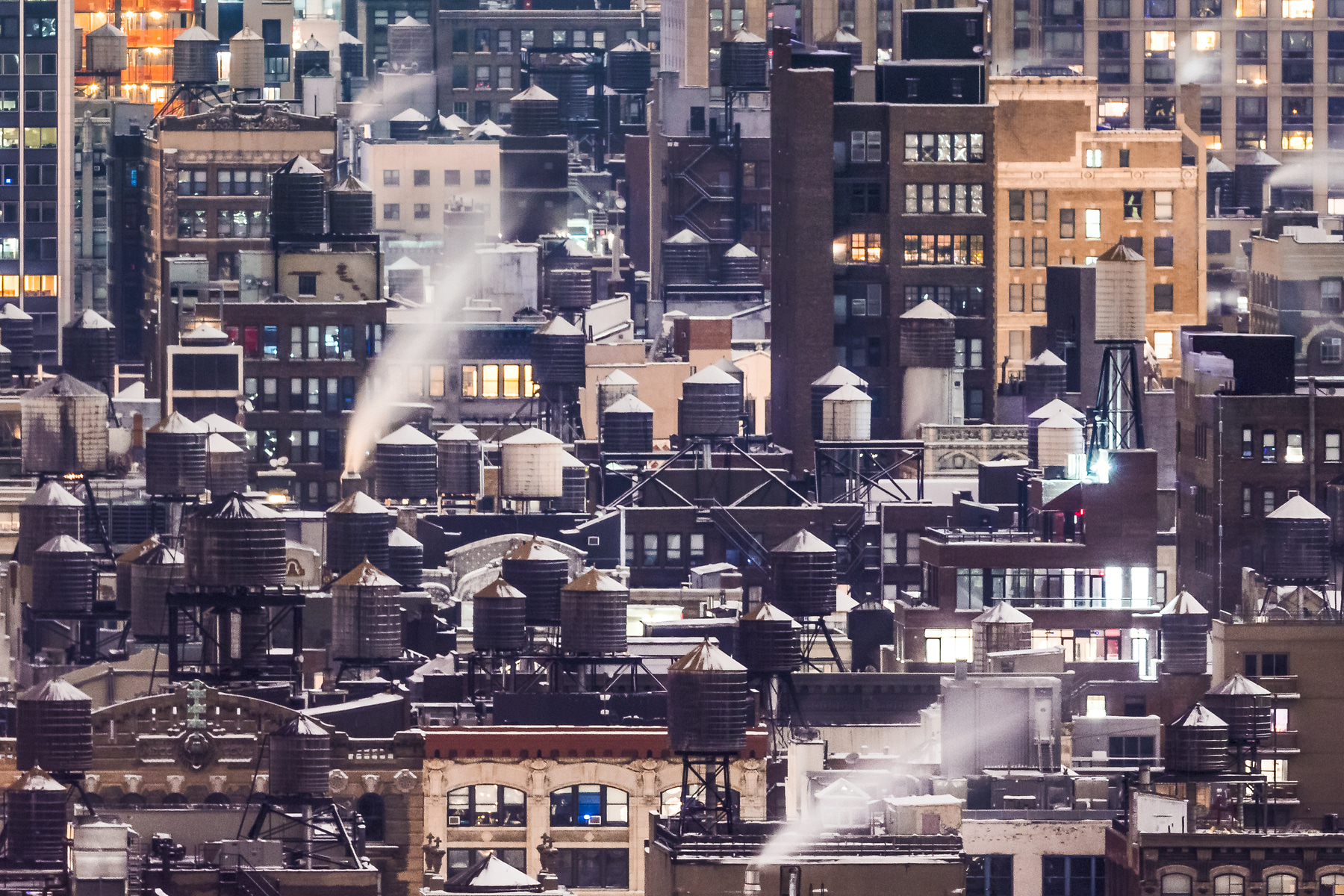 As the day turned to night, the snow continued falling, coating the usually-dark rooftops of the city with a sheen of white powder. Then, in a matter of minutes, the snow ceased and the clouds whisked away to the east, leaving a perfectly clear sky. The moonlight sparkled off of the snow-covered buildings and the clear atmosphere provided amazing views for miles in every direction. The city stretched before me, filled with glowing windows, energetic arterial avenues, and Saturday-evening festivities.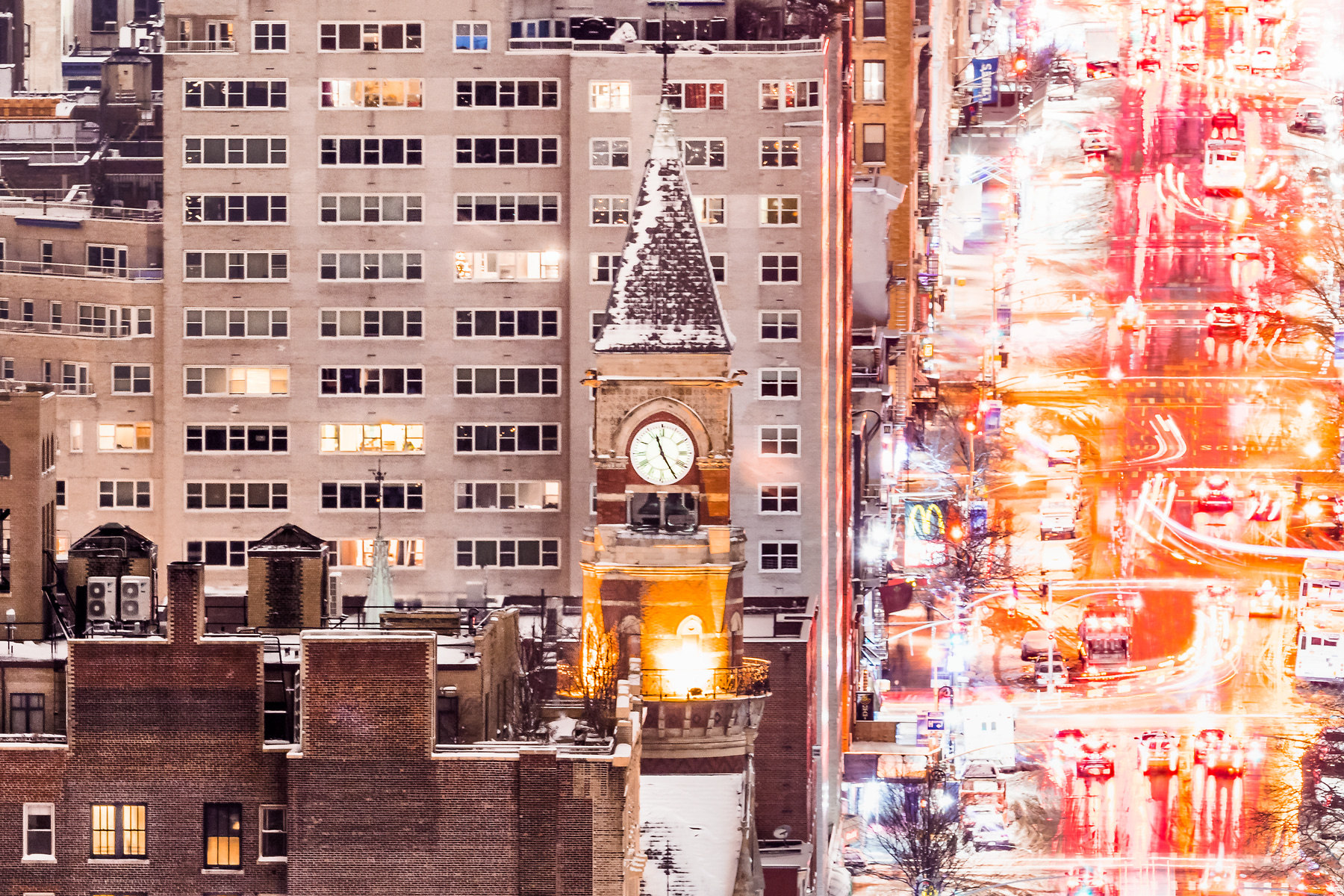 Giddy with excitement and reveling in the scene, I began exposing the 252 long-exposure images that make up this VAST photo. The fervor of cars racing up 6th avenue into the heart of the city continued uninterrupted during the two hours it took to meticulously record every last high resolution detail of this urban winter wonderland. In the weeks that followed, I spent over one hundred hours polishing and assembling the individual photos into this final VAST photo.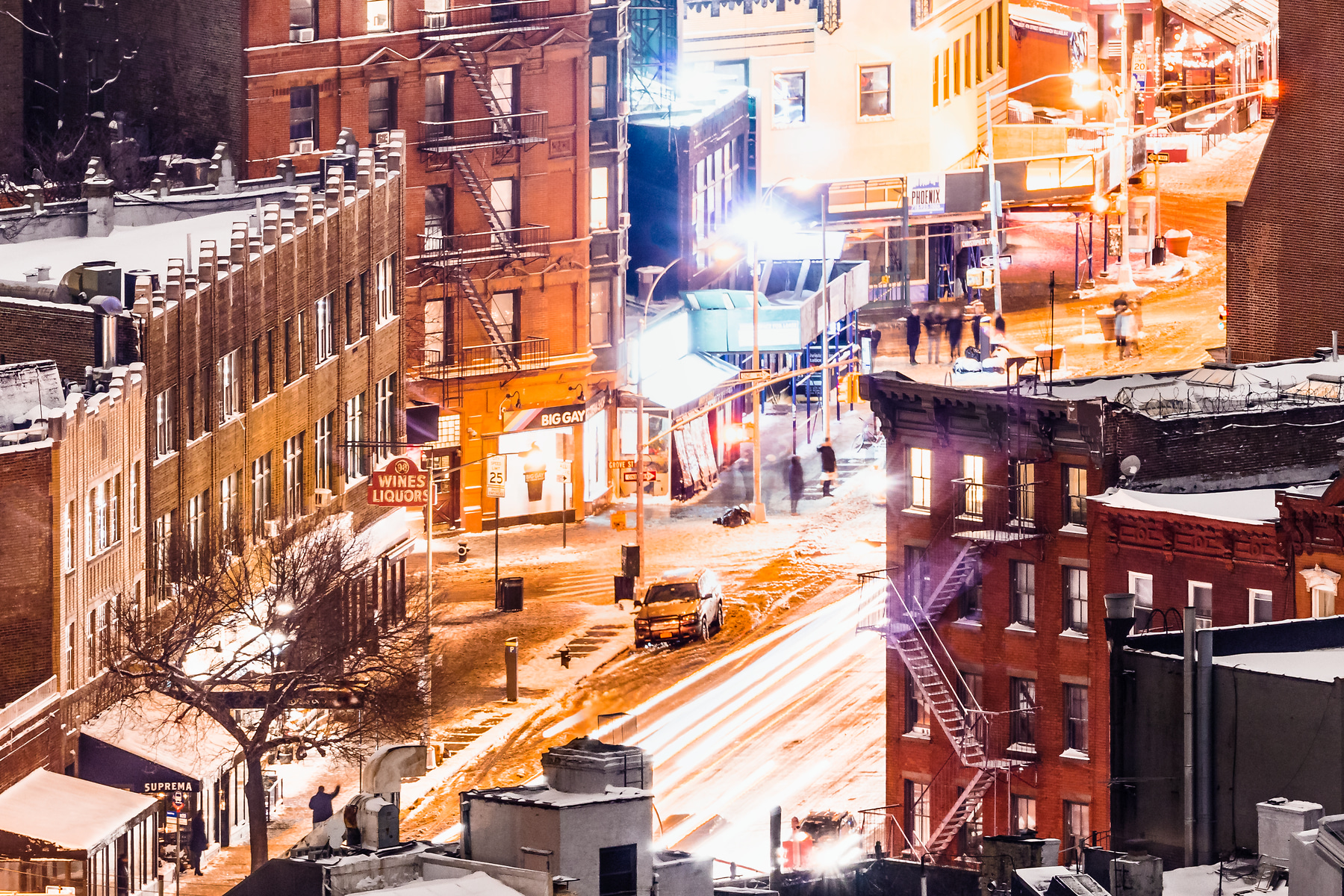 The clarity of this VAST photo cannot be overstated. Buildings nearly a dozen miles away, such as the houses on the New Jersey Palisades, are clearly visible. Tiny details such as footprint patterns in snow-covered parks are easily discernible. Fascinating rooftop structures covered in snow drifts are revealed in striking resolution. Groups of friends out for a night on the town fill the sidewalks. The diverse characters of famous New York neighborhoods like the West Village, Chelsea, SoHo, and Gramercy can be palpably felt. And facades of numerous architectural masterpieces such as the Empire State Building are exquisitely rendered.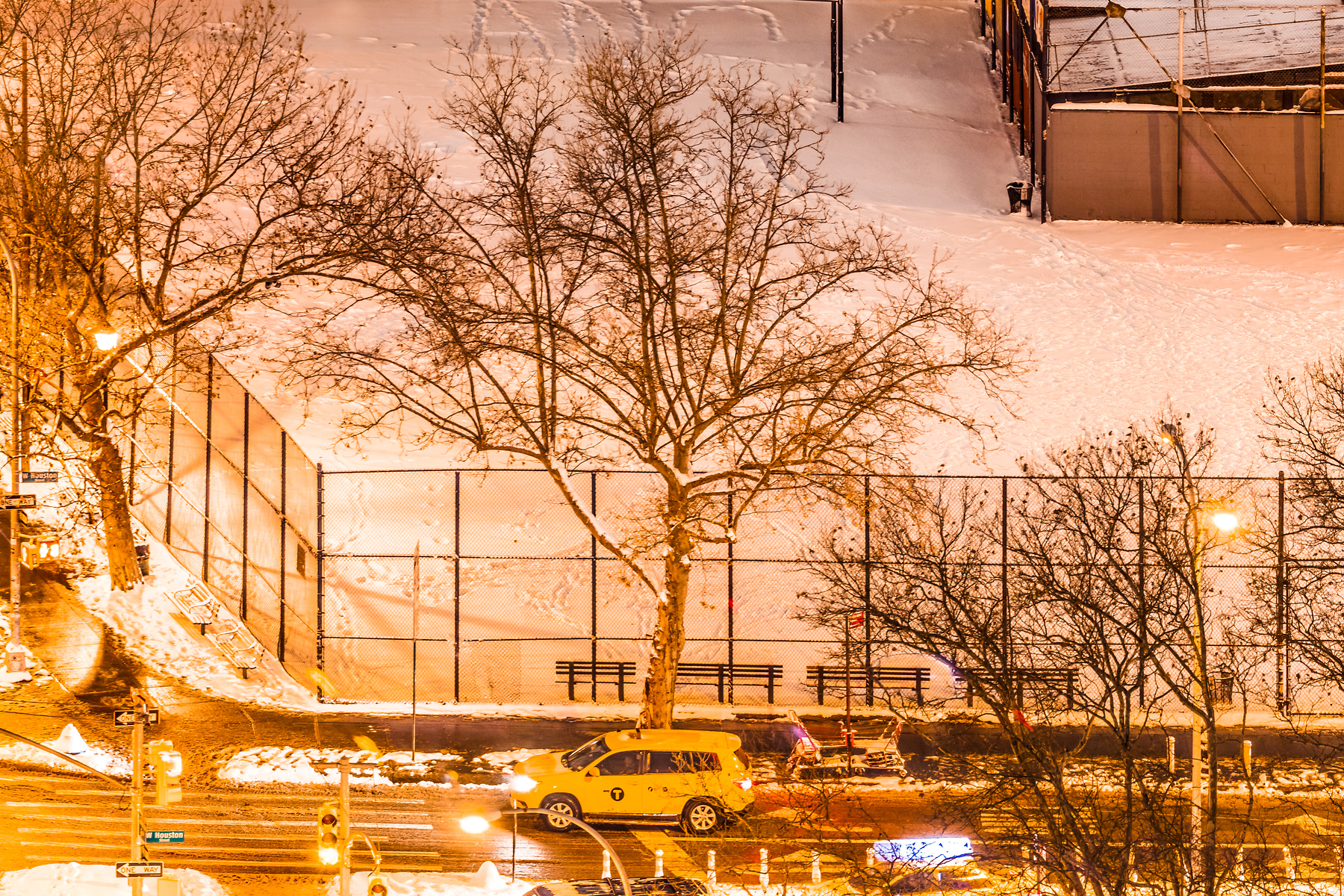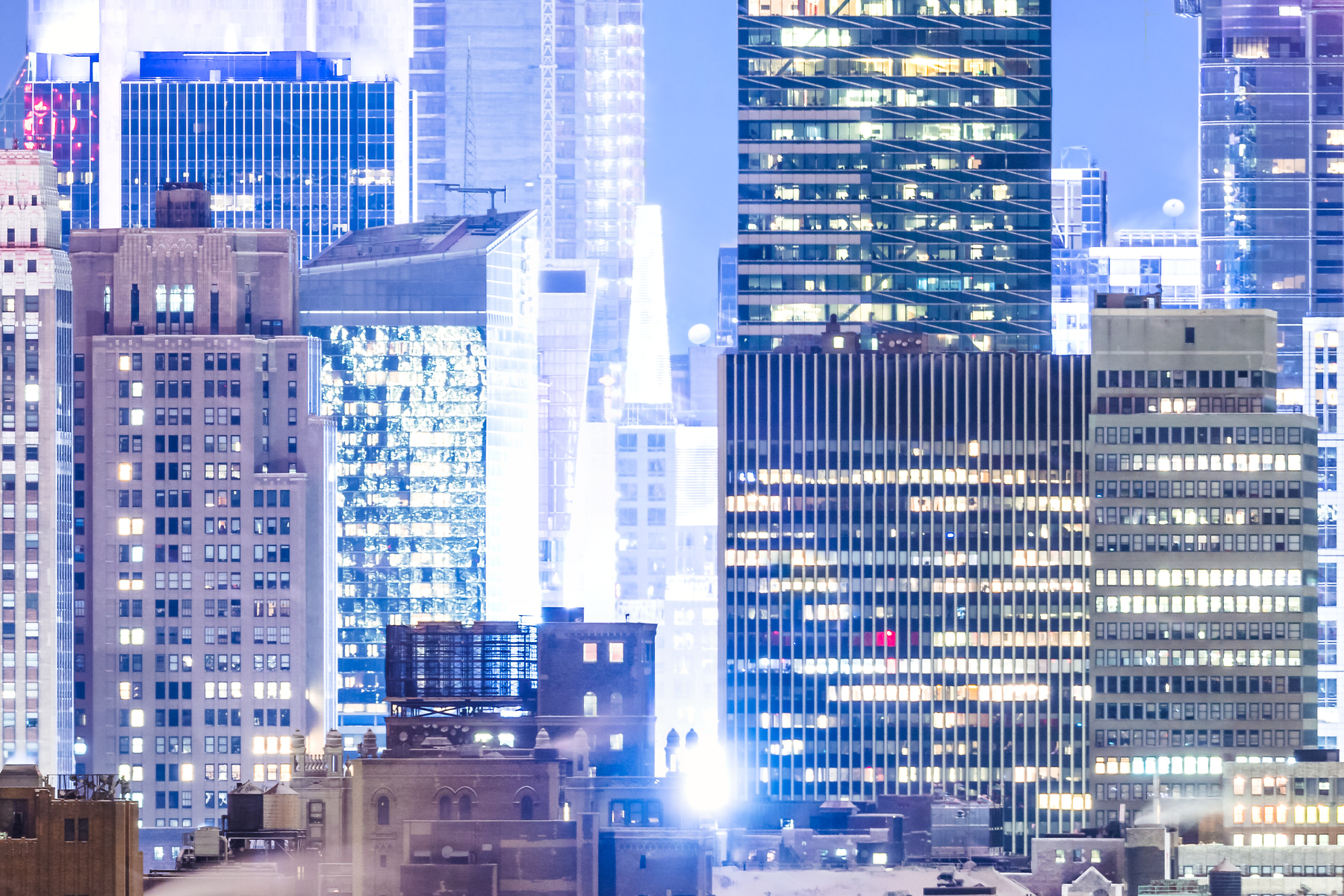 Details like these fill every nook of this VAST photo, nestled among the melodic rhythm of the city's iconic skyline, a wonderland of New York City magic waiting to be explored.