Photo Release: "New Years Eve in New York: Night" by Dan Piech

A 2,392-megapixel VAST photo
Manhattan, New York City
No city on earth greets the new year as vibrantly as New York does. And no location in New York does so in more iconic fashion than Times Square. However, the rampant commercialization of the occasion imprints a decidedly sour taste to many photos that attempt to capture the celebration. So, I decided to create a VAST photo of the festivities free from any advertisements by finding a never-before-used vantage point.
After much research and scouting, I discovered the perfect location: the rooftop of an office tower in Hudson Square with an unobstructed view directly up 7th Avenue into the heart of Times Square. Given its position in southwestern Manhattan, this location also provided a first-rate view north across the rooftops of many famous New York neighborhoods such as the West Village, Chelsea, Gramercy, and the Flatiron District. Most importantly, however, was that this location offered a view into Times Square that obscured all of the gaudy, materialistic billboards.
New York City's skyline captures light in many unique ways over the course of a day. The luminance of the sun, the evening windows, and the night street lights all contribute to the city's ever-changing character. However, one area of the city that remains perfectly consistent in its brightness at all times of the day and night is Times Square. Because of this, I thought it would be fascinating to create a triptych of this scene over the course of a few hours surrounding sunset.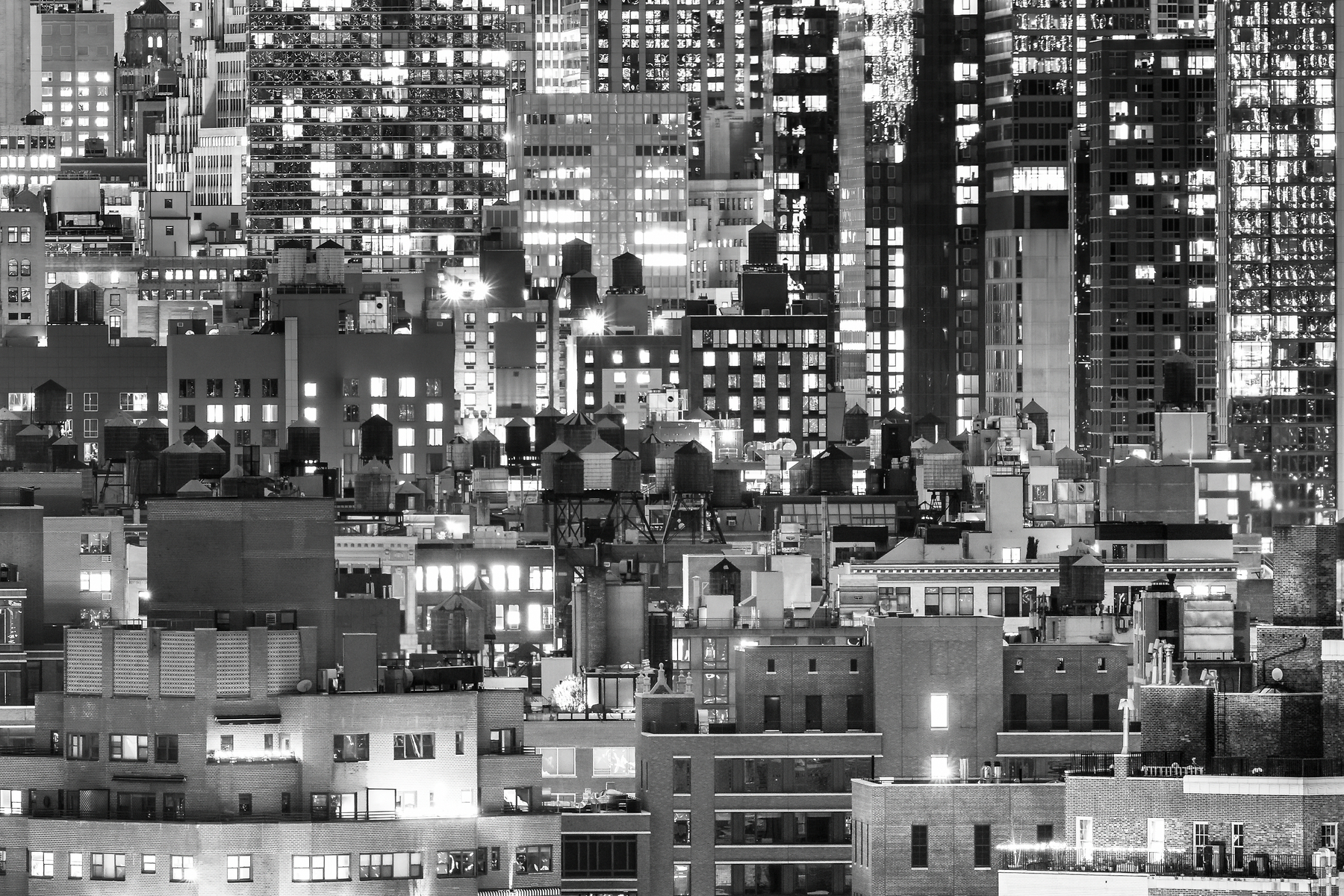 On the afternoon of New Years Eve, my assistant and I began setting up our equipment on the empty rooftop. The streets beneath us buzzed with the kind of energy that New York buzzes with on holidays. In the distance, the crowds of revelers already filled Times Square.
The sun dipped low on the horizon and we began shooting the first of the VAST photos that comprise this triptych as the city and sky alit with a with a beautiful warm pink hue. Shortly thereafter, with the sun significantly beneath the horizon, we created the second VAST photo at the time of evening when the brightness of the sky and the city are in perfect balance. Finally, after the last remnants of the sunlight disappeared, we created the third VAST photo of the skyline powered entirely by its own light.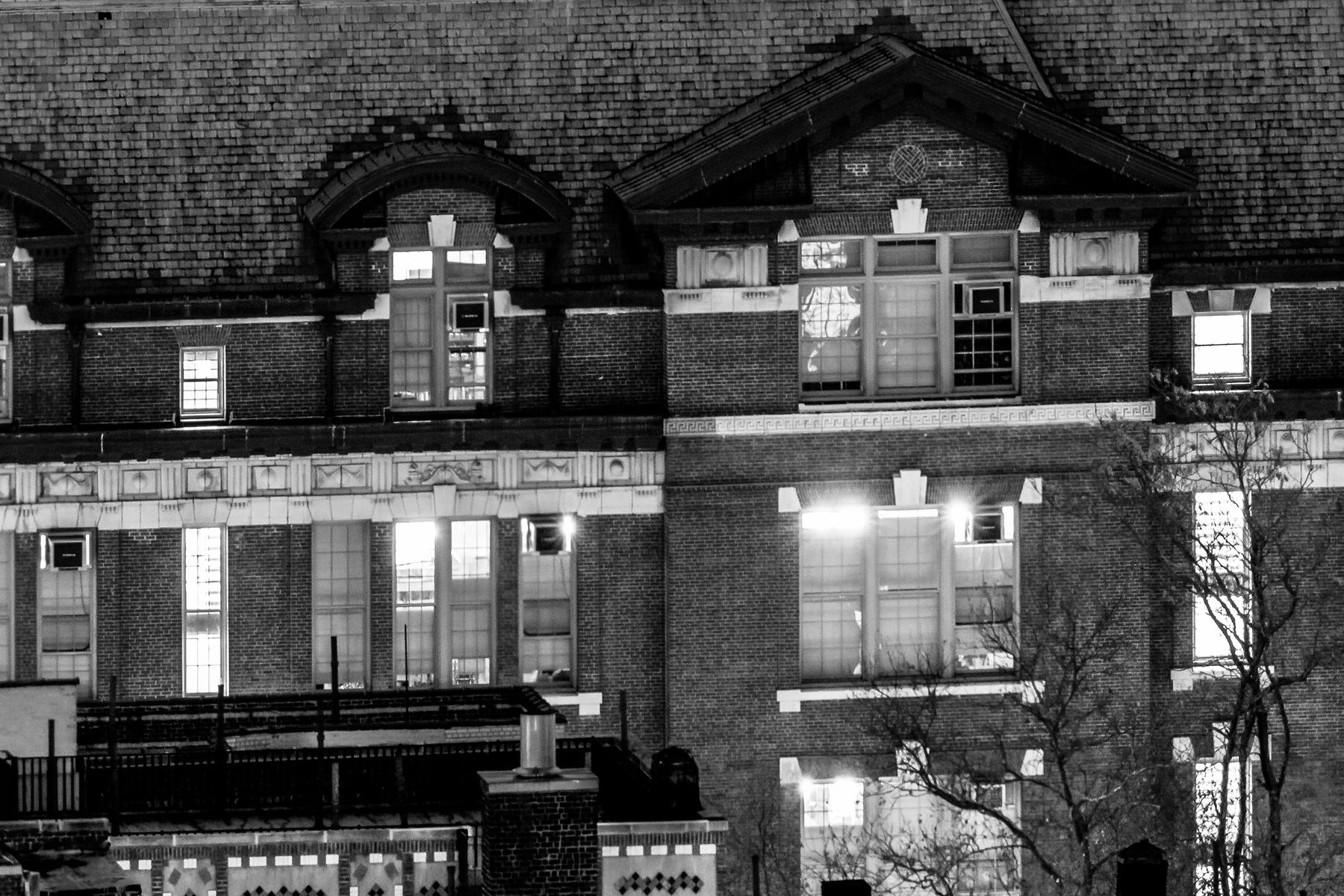 Throughout all of this, surrounded by New Years Eve celebrations, we could feel the energy emanating from Times Square, as if it was an engine that powered everything around us. Our aim was to capture that energy in these VAST photos, conveying the character of New York City at the turn of a year.