Photo Release: "Mountain Moonrise" by Tim Shields

A 169-megapixel VAST photo
First Peak, Mount Seymour, Vancouver, BC
I hiked to the top of Mount Seymour in deep snow, during a time of freezing temperatures. The goal of the trip was to photograph the lights of the City of Vancouver from the mountaintop during the fading light at the end of the day. The snow was deep, and I had to wear snowshoes to avoid sinking to my knees in the fresh powder. The sky was clear, and there was not a sound in the air as I set up my tripod and camera an hour before the sun set for the day.
When the sun was just touching the edge of the earth, I happened to look behind me and noticed that a full moon had just risen over the opposite horizon, and the warm sunset light was hitting the distant mountain tops. The beauty of that view greatly outweighed the sunset over the city that I was there to photograph, so I spun the camera around and shot a series of photos that I later stitched into the high resolution VAST photo that you see here.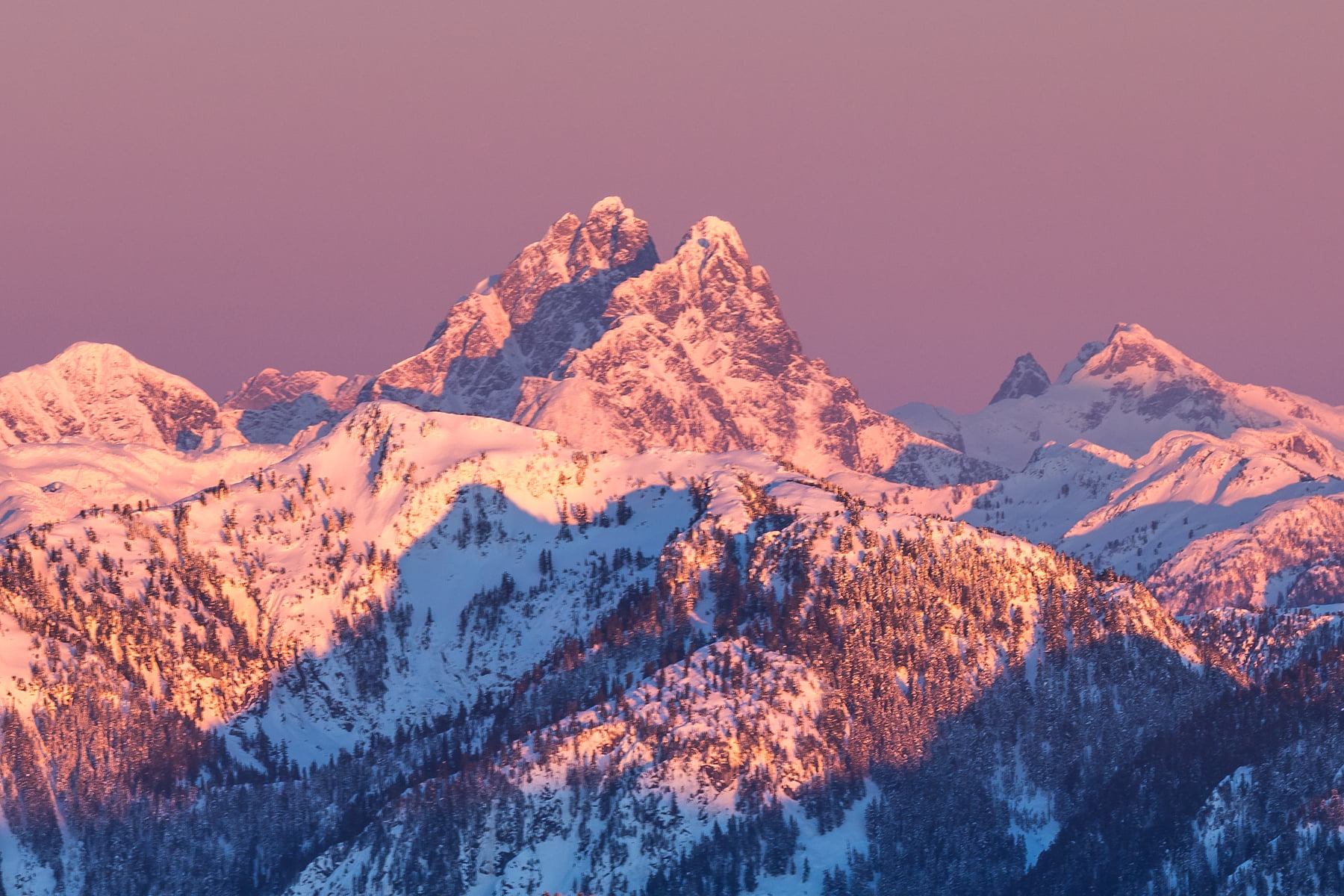 It was an amazing and rare sight to see, because the timing of the rising full moon during the fading light of the day seldom occurs. This image is full of paradox. It is cold but it is warm. It is near a city but it is remote. I was there to shoot something else, but I shot this. I love this image, and I hope you do too.