Photo Release: "Mount Rainier Golden Sunrise" by Scott Rinckenberger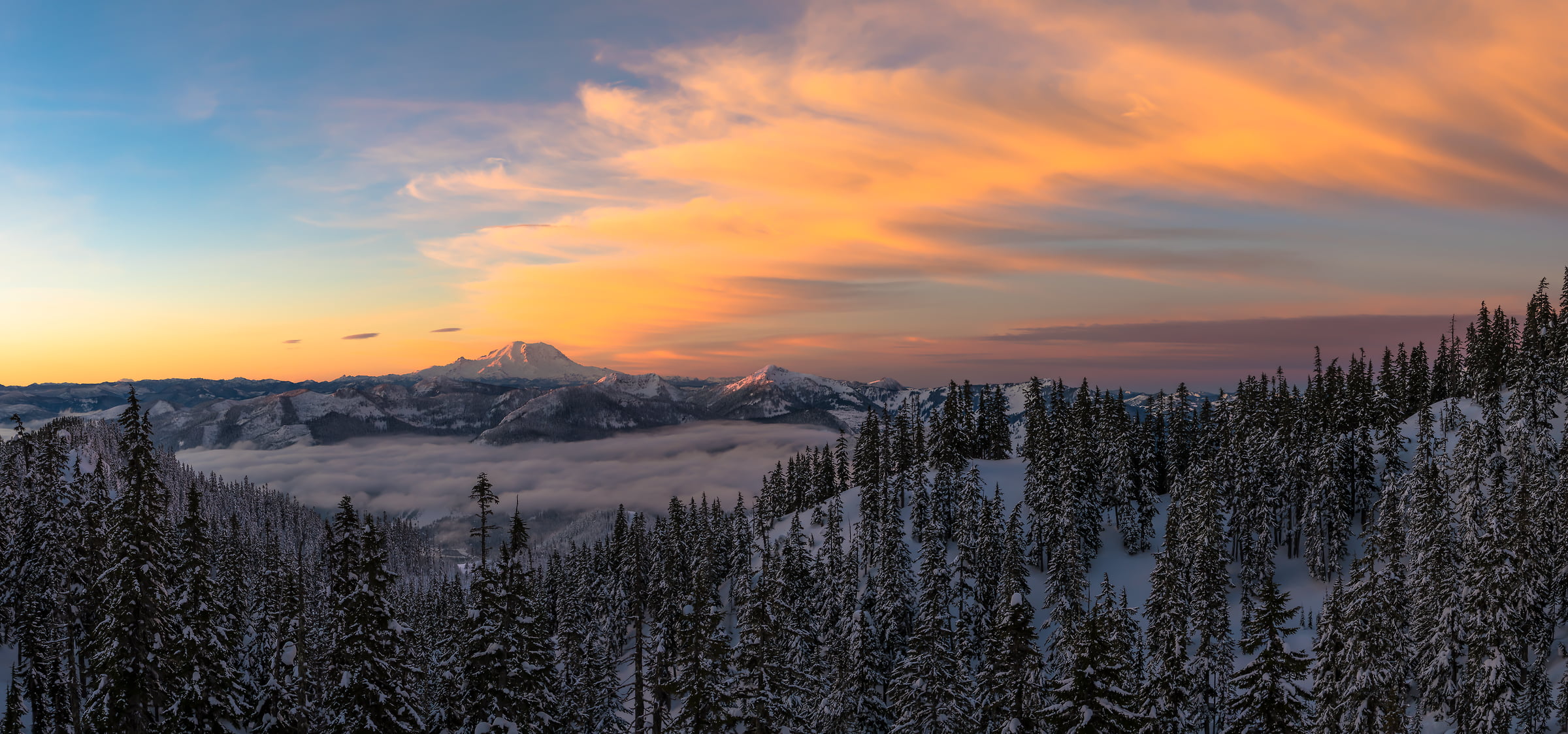 A 99-megapixel VAST photo
Kendall Peak, Washington
The sunrise is an artist. It requires a canvas. In this case a wave of cirrus clouds moving east from the coast, and the east faces of Mount Rainier provide the perfect surfaces for the sunrise to paint with soft hues of pink, peach, yellow and blue.
Below the clouds at the valley bottom, I set out in the dark on a cold and clear winter morning, traveling through crystallized snow under the light of the moon and stars. By the time the sky began to color from black, to blue, to gold, I was already high in the hills near the summit of Kendall Peak in the Central Cascades of Washington State.
As the sunrise began to take on incredible dimensions of shape and color, I thanked my good fortune for such a wonderful display on a day when I had decided to take to the hills in the hours when the civilized multitudes below were still sleeping the night away. I enjoyed a break from my climbing and took time to fully appreciate this scene before crossing over the summit into a world of steep couloirs and incredible skiing, where the adventures took us all the way to dark. It was a day fully lived.