Photo Release: "Mount Rainier Above a Sea of Clouds" by Scott Rinckenberger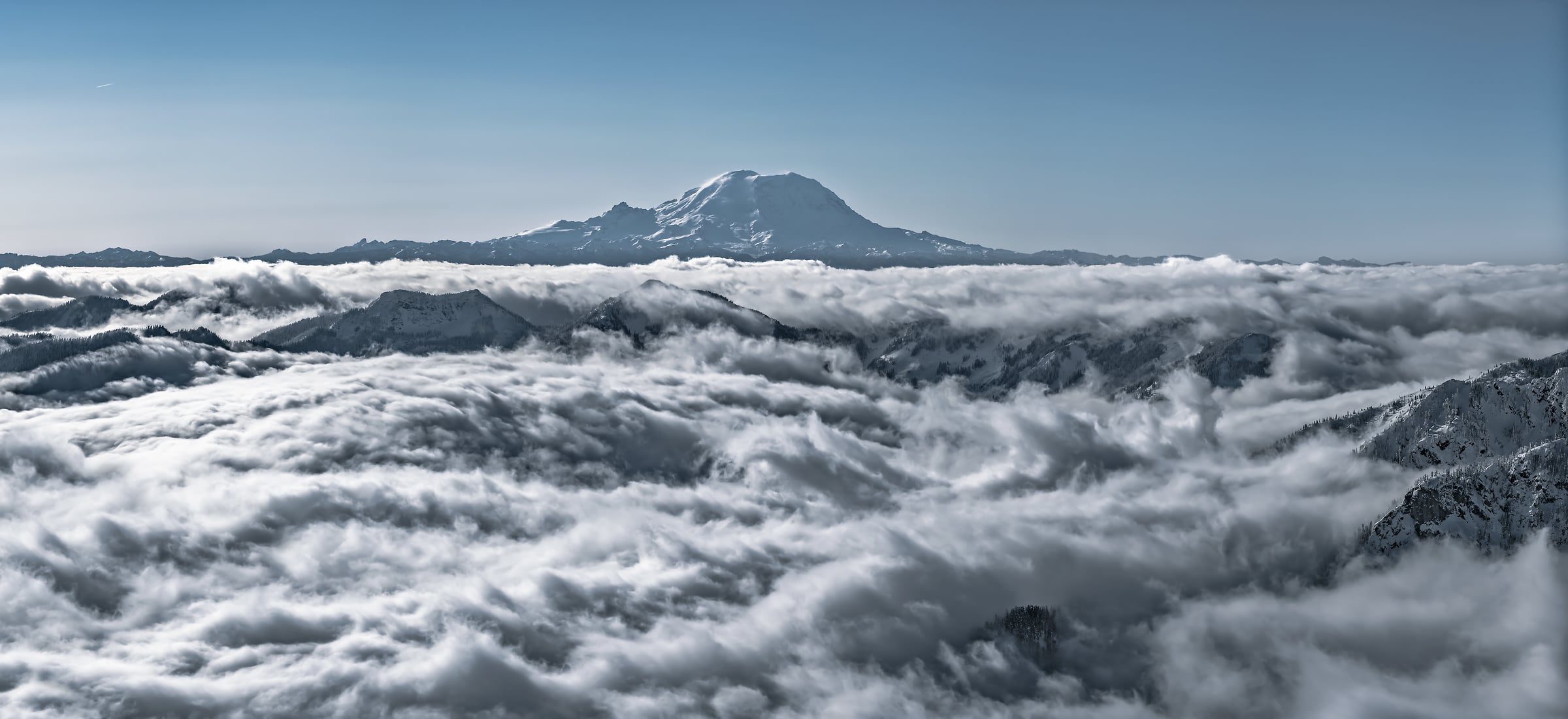 A 169-megapixel VAST photo
Snoqualmie Mountain, Washington
If you are on a summit in the Pacific Northwest and the weather is clear, it's likely that Mount Rainier will be unmistakably visible, often closer than you would imagine. By far the tallest mountain in the region, at 14,419' Rainier is the undisputed king of the Cascades.
Much time in the mountains will reveal a frequent pattern of two worlds of weather. Low lying clouds keeping the cities and valleys locked in grey gloom for days and weeks will yield in the high country to warm, clear, still weather. A departure from a frosty grey Seattle will often lead to an unexpected, and much needed dose of Vitamin D as one approaches the high points of the Northwest and finds a world of blue skies and sunshine.
This photograph was created on the last day of 2016 on the summit of Snoqualmie Mountain, the highest peak in the Snoqualmie Pass area. The view is to the south, where Mount Rainier dominates the skyline and seemingly floats above the lesser peaks and the foul weather of the lowlands in winter.