Photo Release: "Midnight in Manhattan" by Dan Piech

A 5,910-megapixel VAST photo
Manhattan, New York City
New York's characteristically energetic skyline takes on a captivating aesthetic when presented in monochrome. This phenomenon is amplified when "the city that never sleeps" is captured after the sun sets on a Saturday night and the bright lights of the city's bustling activity illuminate the landscape. Likewise, this phenomenon is even more poignant with an elevated and unobstructed vantage point looking across the vast undulating cityscape. And this phenomenon becomes something truly special after a snowstorm transforms the city into an idyllic winter wonderland. After months of preparation and waiting, I was able to create a photo at the confluence of all these principles.
The clock was swiftly approaching midnight on a beautiful winter night and I had arguably the best view in the entire city. I was atop one of the tallest buildings between downtown Manhattan and the iconic Midtown Manhattan skyline. The 6th Avenue thoroughfare raced into the heart of the city before me. A winter storm had just passed and the city was dressed in a fresh coat of snow. Every New Yorker is familiar with that fleeting moment after a winter storm when the snow is still a sparkling white powder before it turns to an unsightly brown slush. This was that moment.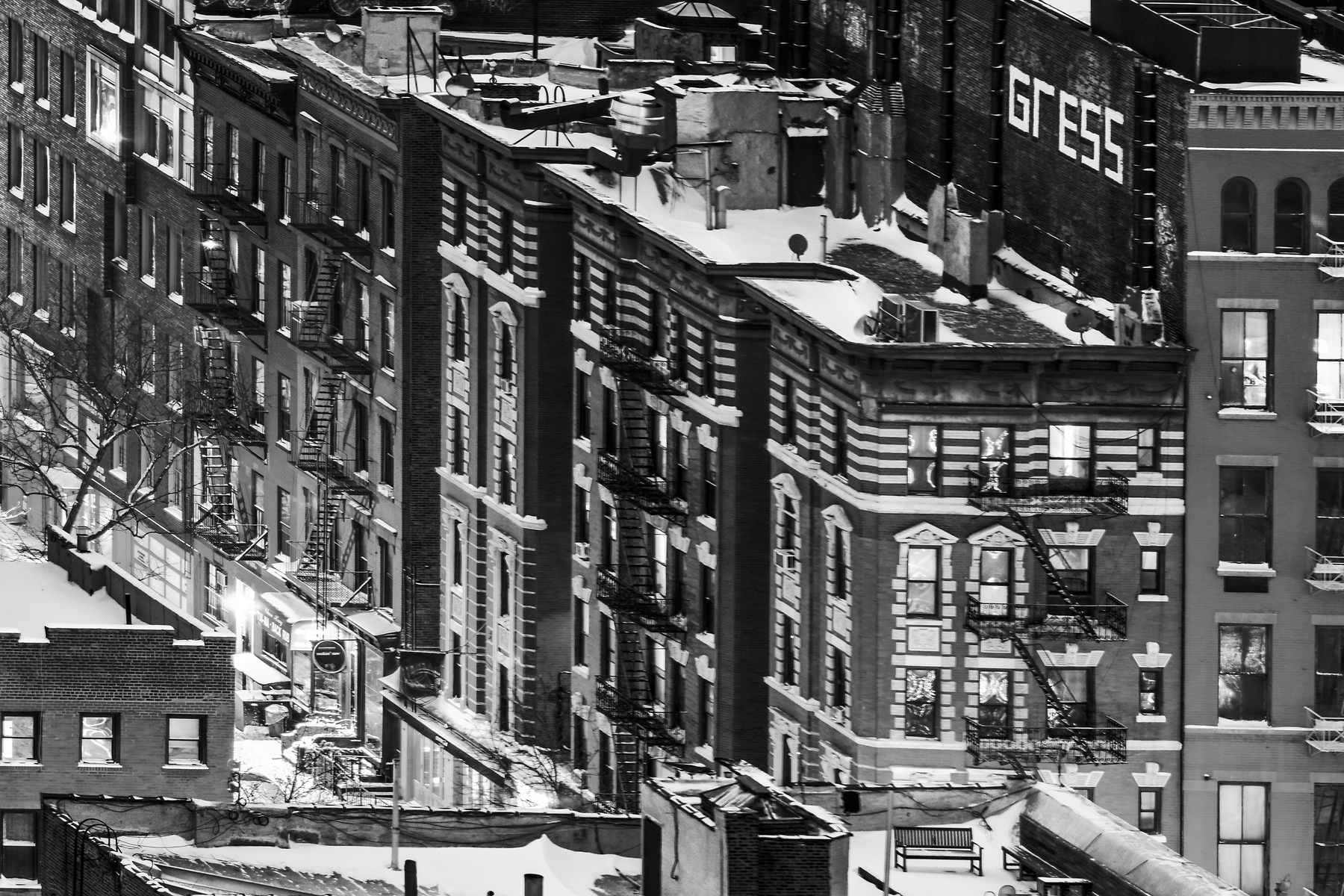 As soon as the last remnants of clouds from the storm cleared, I began the multi-hour process of exposing the 252 long-exposure images that comprise this exceptionally high resolution VAST photo. As I did, midnight came and went, but the energy of the city never diminished. Cars continued to race up 6th avenue, ferrying passengers to evening activities. Windows continued to glow, hiding weekend festivities behind them. Spotlights continued to dance skyward from the heart of Times Square. And friends continued to romp down snow-covered sidewalks, joyously reveling in the winter wonderland.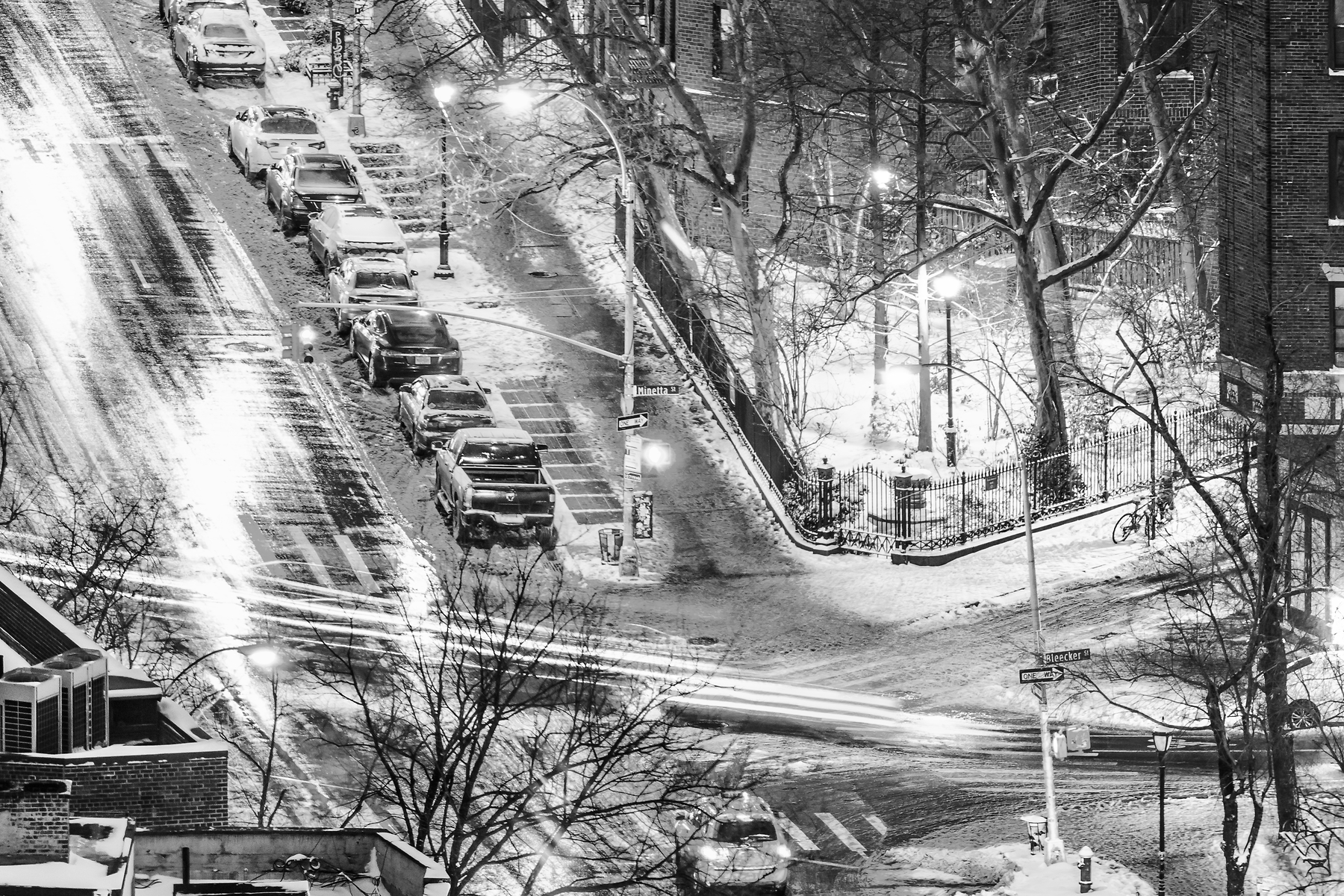 In the weeks that followed that perfect night, I spent over one hundred hours polishing and assembling the individual photos into this final VAST photo. Additionally, I carefully crafted an advanced monochrome conversion process to generate the unique black and white aesthetic that properly highlights this special moment.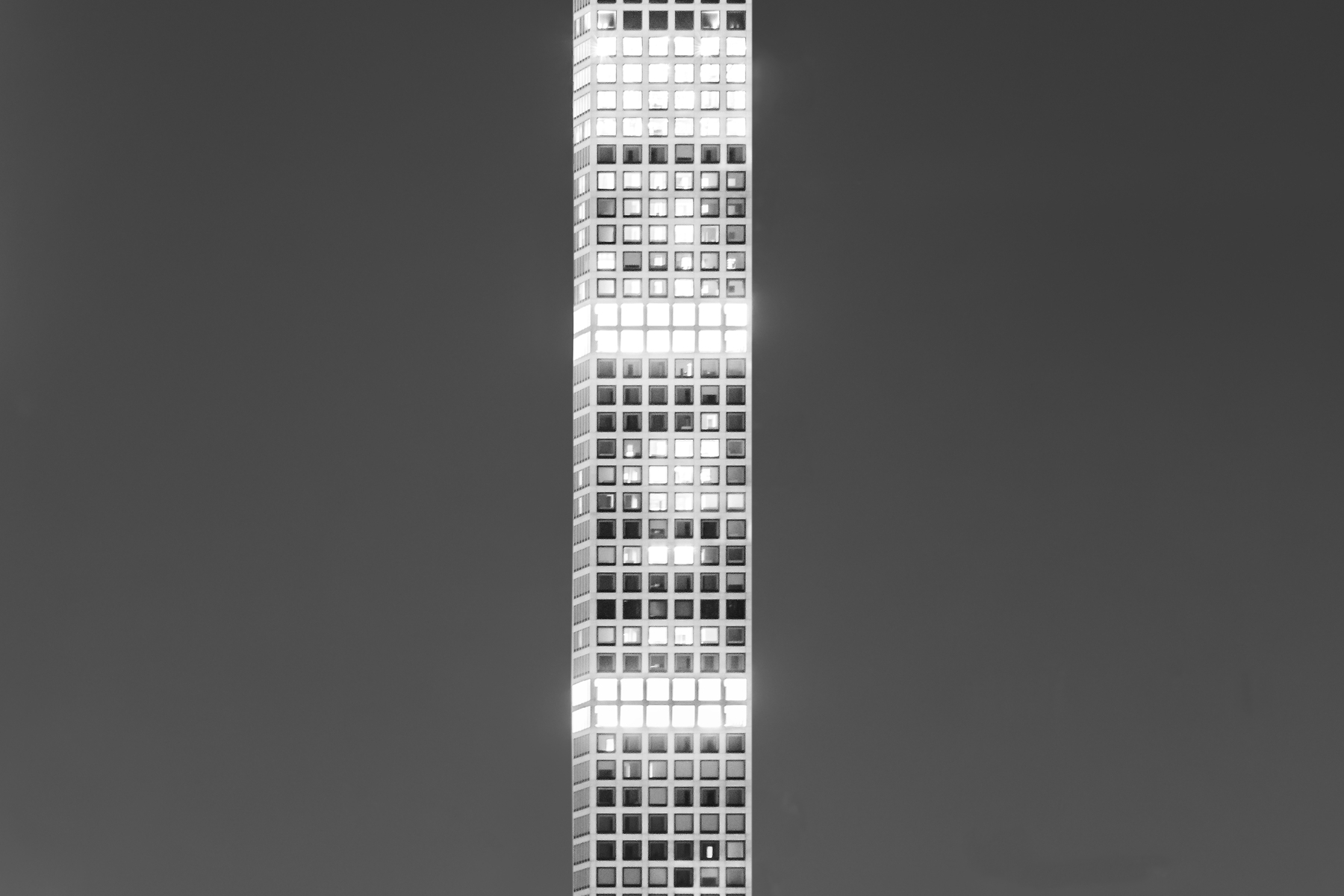 The clarity of this VAST photo cannot be overstated. Buildings nearly a dozen miles away are clearly visible. Tiny details such as footprint patterns in snow-covered parks are easily discernible. Fascinating rooftop structures covered in snow drifts are revealed in striking resolution. Groups of friends out for a night on the town fill the sidewalks. The diverse characters of famous New York neighborhoods like the West Village, Chelsea, SoHo, and Gramercy can be palpably felt. And facades of numerous architectural masterpieces such as the Empire State Building are exquisitely rendered.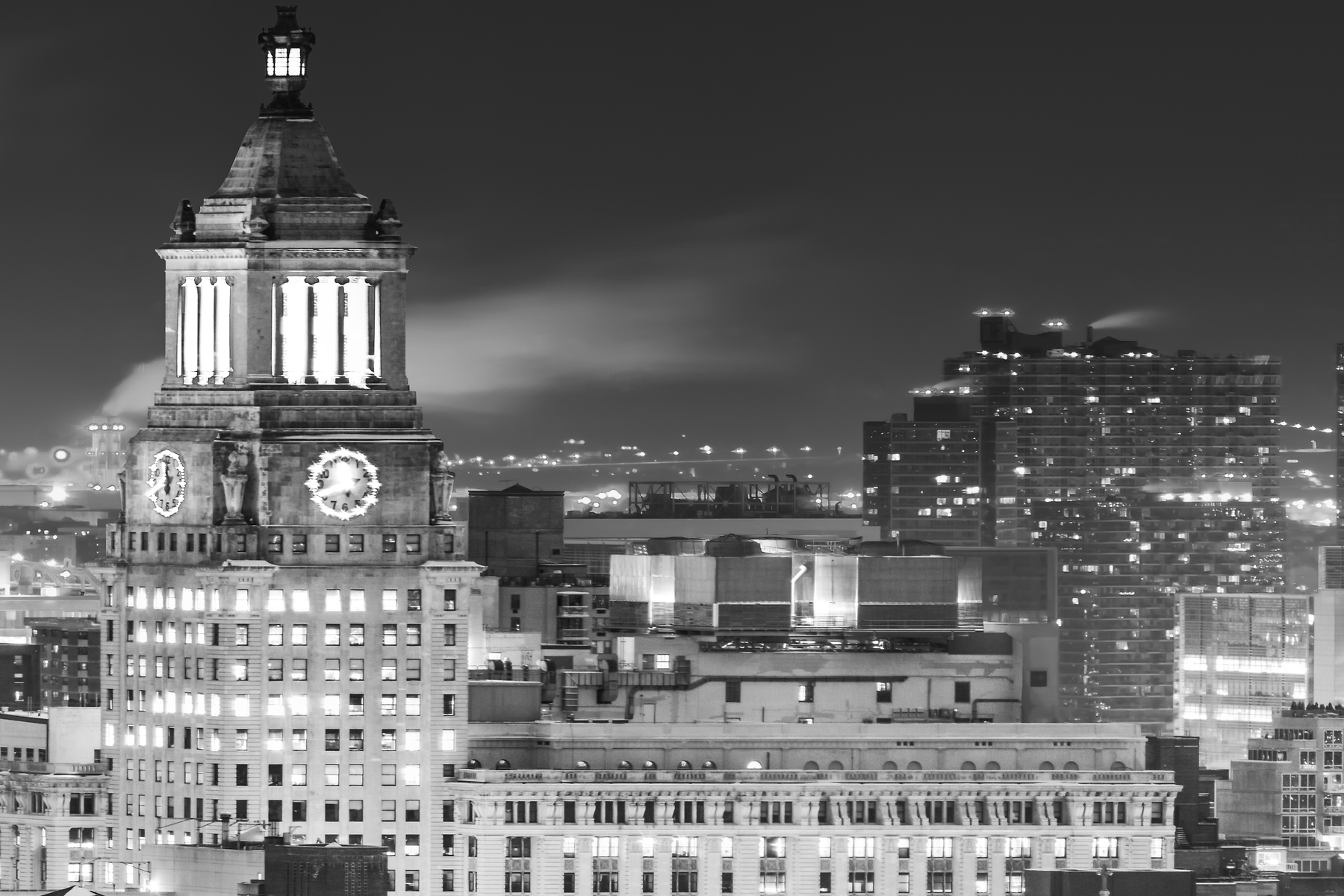 Details like these, indelible memories of this perfect scene, fill every nook of this VAST photo, nestled among the melodic rhythm of the city's iconic skyline rendered in exquisite monochrome.