Photo Release: "Magical Twilight" by Scott Dimond

A 109-megapixel VAST photo
Northwestern Region, Iceland
Is this a sunset or sunrise photo? The answer is, well, both. Twilight is the sunlight that appears just after sunset or just before sunrise and is often the most magical of light. I captured this image in the early morning hours between sunset and sunrise on a day in early June, about 15 days before the summer solstice. The sun had set after midnight but would rise again in just over 2 hours. What makes this photo particularly special is that it captures light from both sunset and sunrise. This light between sunset and sunrise was continuous, magical, and ever-changing.
Hvítserkur monolith is in Northwest Iceland on the Vatnsnes peninsula about a 3-hour drive from the capital of Reykjavik. Legend goes that it is a petrified troll, but in English it is often referred to as Dinosaur Rock as some believe it appears to be a drinking dinosaur.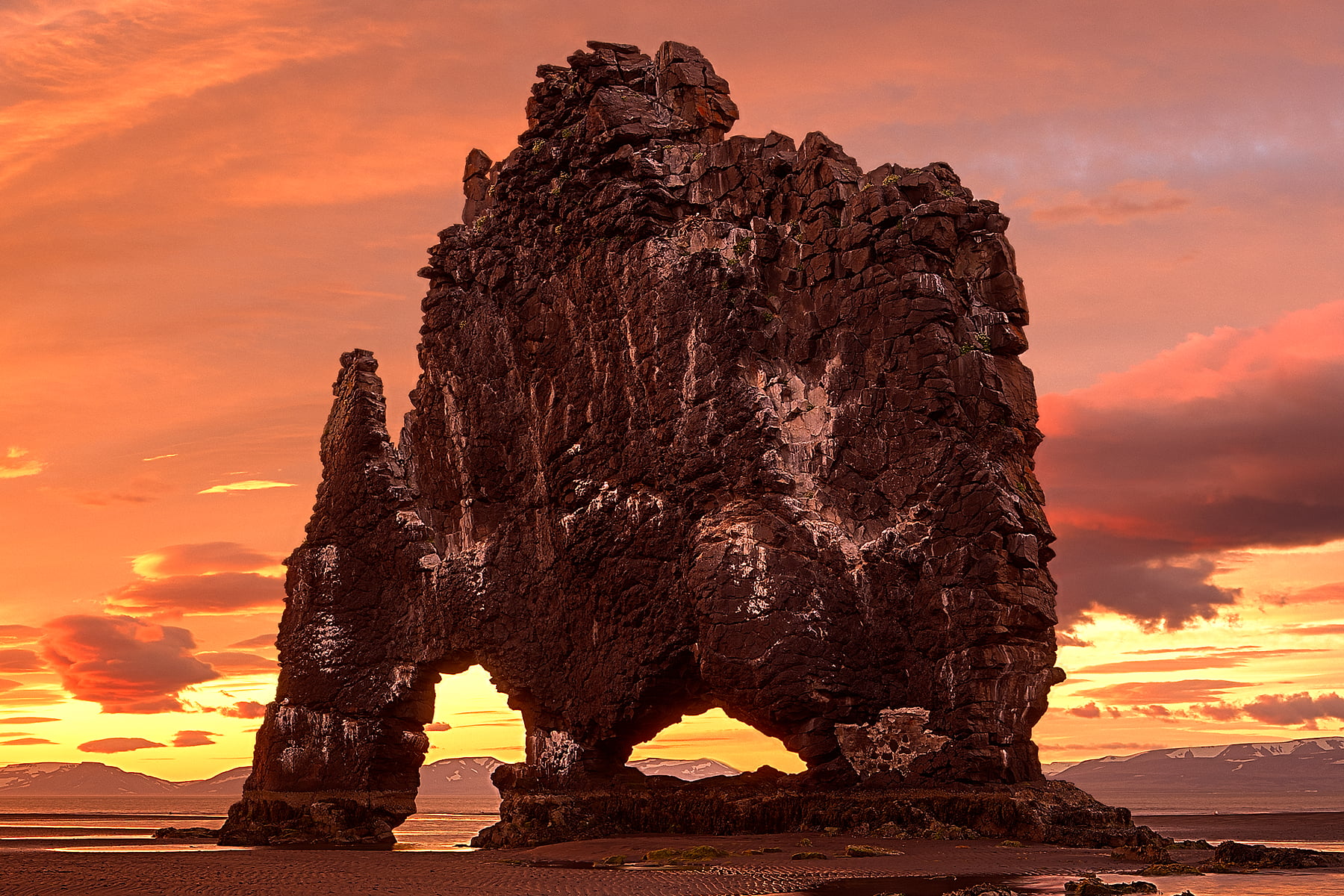 For my second trip to Iceland, I would be returning exactly one year later and I did considerable planning for the 2-week-long return trip. One of my planned photo destinations was Hvítserkur and I knew I wanted to be there for the sunset/sunrise event but that would not be enough. I also knew I had be there for low tide. Checking the tide tables months in advance, I realized there would only be one morning during my stay in Iceland where low tide coincided with sunset/sunrise. I was determined to be there that morning.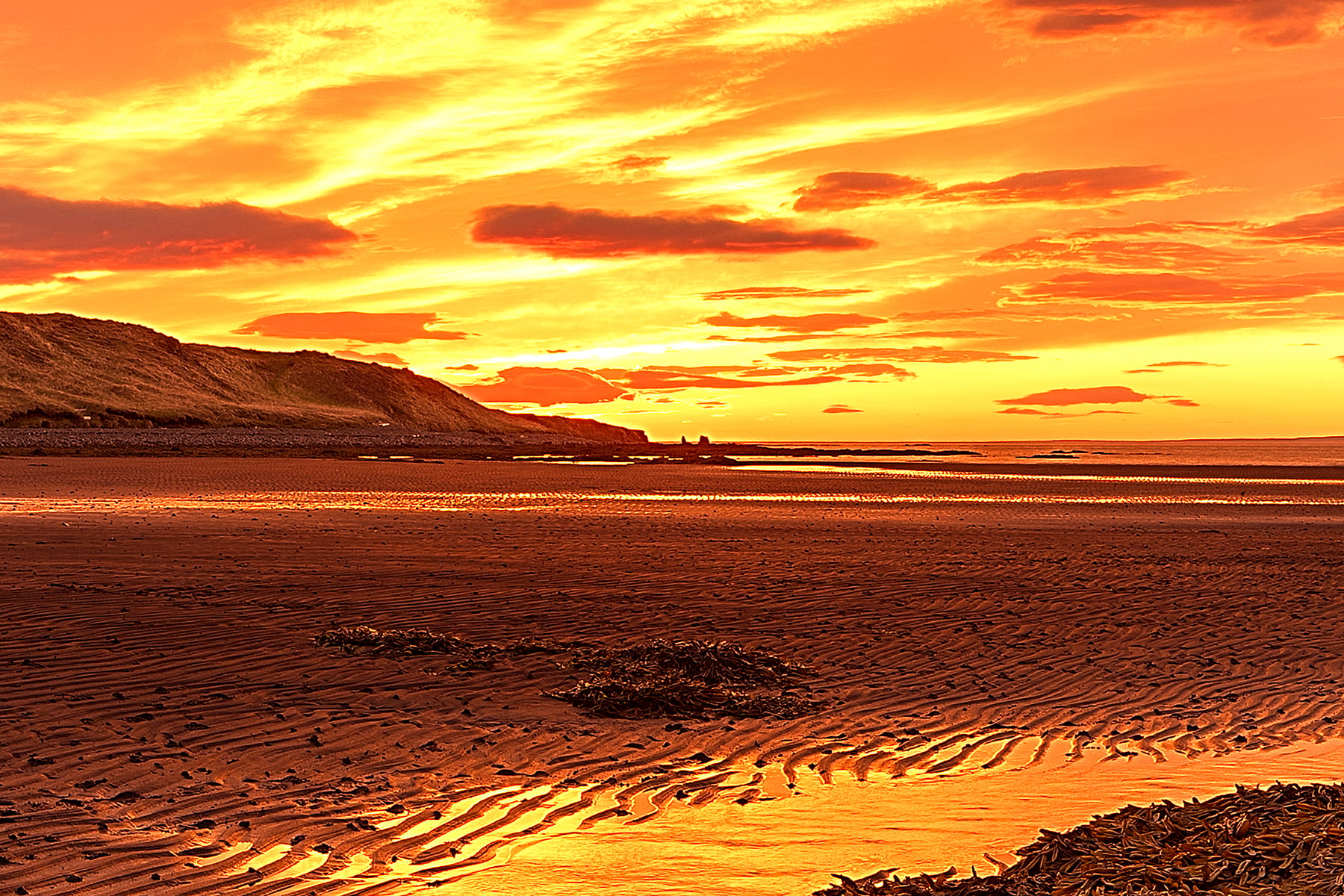 My planning and determination paid off. When I arrived earlier in the evening, the bay was completely flooded and Hvítserkur was well off shore and completely inaccessible. But by the time sunset approached, I could walk out into the bay and set up the special equipment I needed to create a VAST photo. Not only did low tide allow me to be at the best angle to capture Hvítserkur against the magical twilight, but it also exposed the sand ridges and moist kelp that contribute so much to the scene. Before the tide changed course that morning, I was even able to walk out and touch Hvítserkur.
It was a surreal experience. The ever changing bursts of orange light reflected off the clouds and small remaining tidal pools. I stood in wonderment and took in the experience. Occasionally a bird would leave its roost on Hvítserkur and break the silence but otherwise I was alone. It was a fantastic light show that was seemingly just for me and my camera. I hope this high-resolution image conveys to you the magic I felt that morning during that special sunset/sunrise twilight moment.