Photo Release: "Intimate Grandeur" by Scott Dimond

A 147-megapixel VAST photo
Banff National Park, Alberta, Canada
Banff is the most famous of the National Parks in the Canadian Rockies. The road between the townsites of Banff and Lake Louise is driven by millions of visitors each year. Lesser known is the Icefield Parkway, a road that stretches 144 miles from Lake Louise at the south to Jasper townsite, in Jasper National Park to the north. It is one of the most scenic drives in the world and features hundreds of glaciers, turquoise lakes, and stunning views of the Canadian Rockies. But for all its stunning beauty, it is ignored by most tourists and, in the winter especially, vehicles are few and far between.
It was on such a day that I found myself driving the Icefield Parkway and taking in the beauty of all the snow-covered peaks that greet a driver at every turn. Photographing the vastness of this drive can be a real challenge to a photographer. There is just so much beauty as far as the eye can see, it is hard to fit it all in. That is when it occurred to me to not even try.
Landscape photographers often include "Intimate Landscapes" in their work as pioneered by American photographer Eliot Porter. An "Intimate Landscape" is created by finding the beauty within the scene and focusing on the details of one tiny element. I decided to take a slightly different approach. Instead of a close-up of one small element, I decided to create a high-resolution image of the side of an entire mountain, but without anything to provide the viewer with context.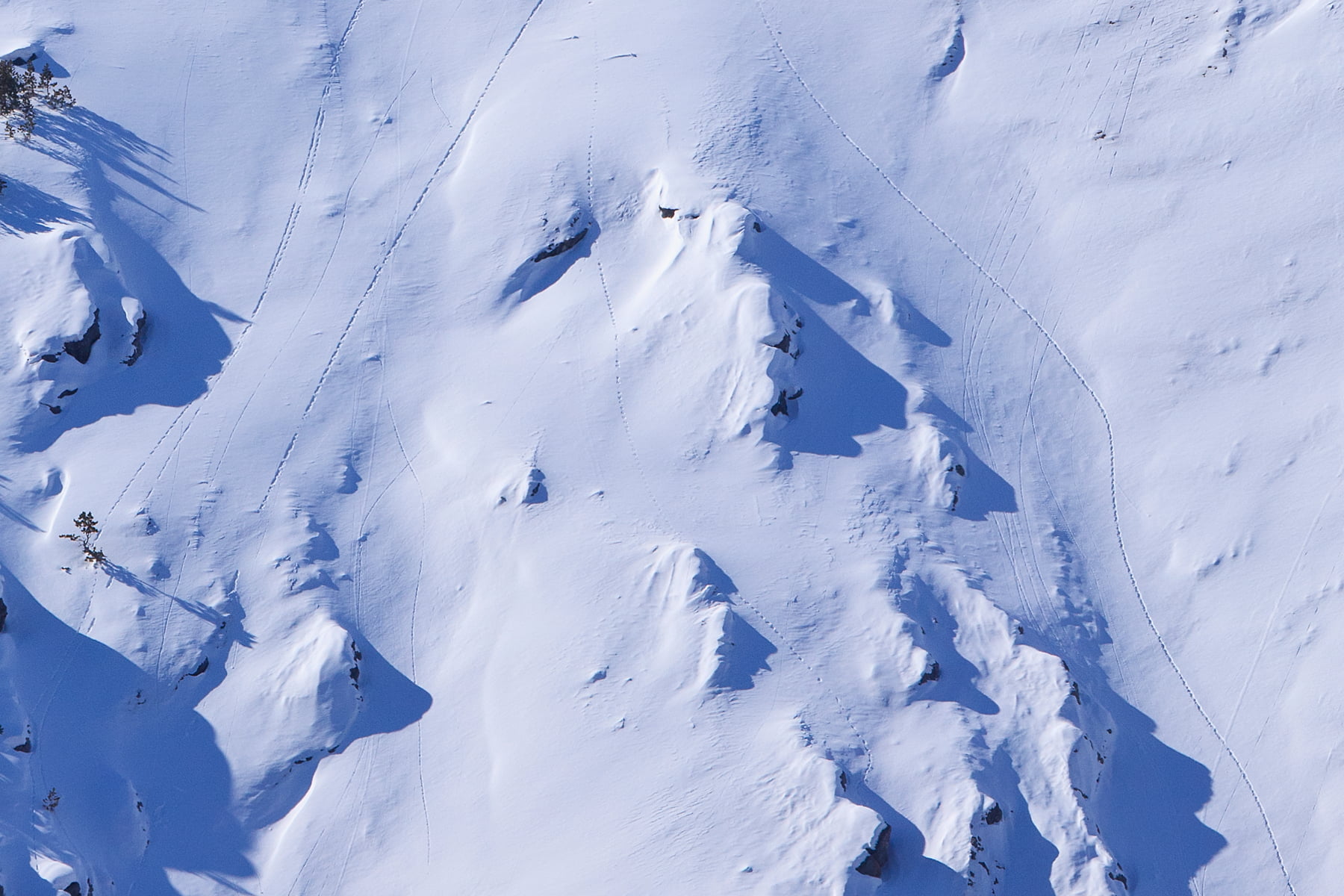 Upon finding the perfect vantage point, I set up the special equipment I would need to create a high resolution VAST photo. Using a long telephoto lens, I could photograph the mountain side, far across the valley, with fine detail. The dominating white snow with no sky for context offers few clues to the viewer and invites a closer look. The trees, rocks, and small avalanche runs, captured in fine detail, provide the answers in deciphering the scene. It is a scene that is normally only viewed by the few who are willing to turn north at Lake Louise and experience fully what Banff National Park has to offer in the winter.