Photo Release: "Bow Lake Reflection" by Tim Shields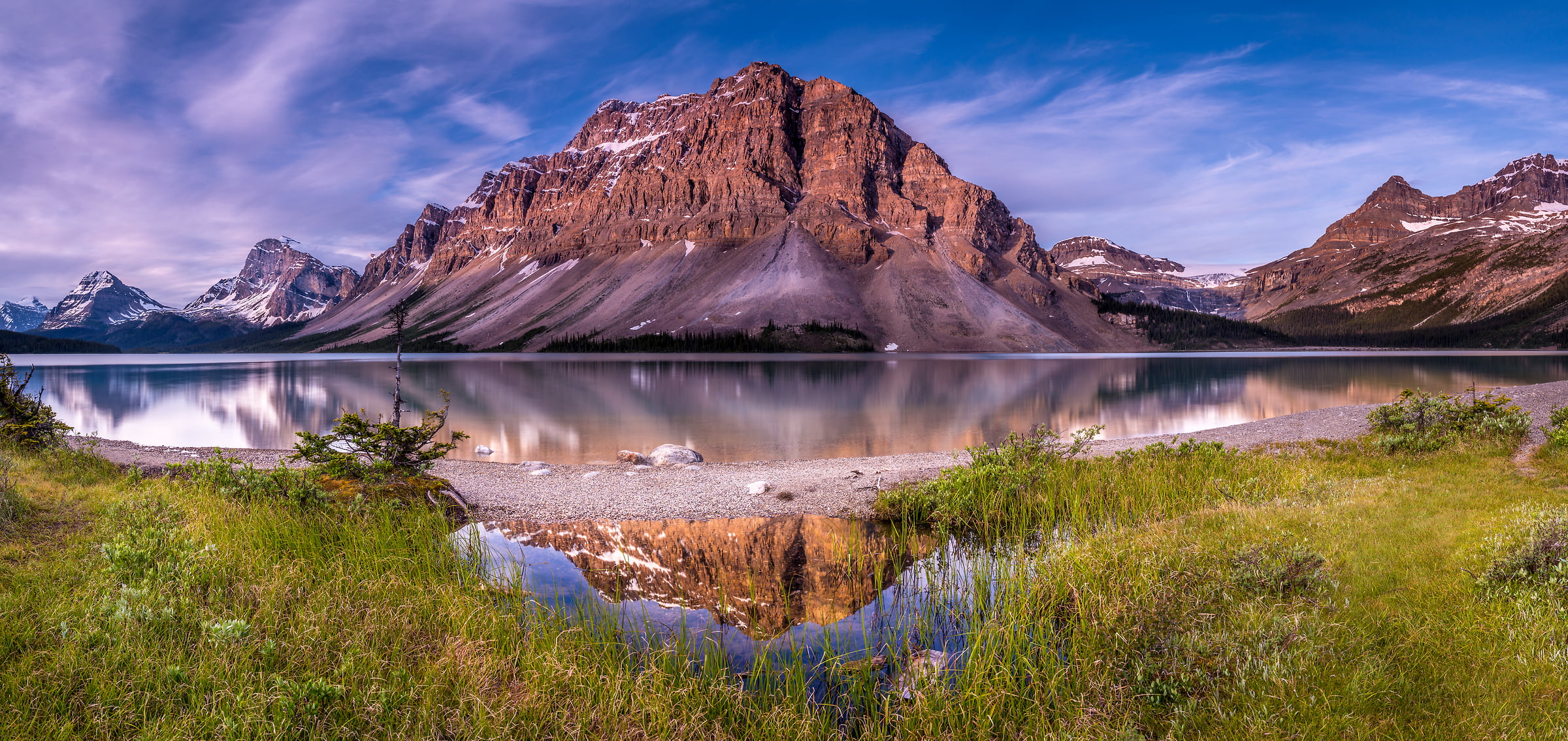 A 94-megapixel VAST photo
Bow Lake, Banff National Park, Canada
I had been up before dawn in a long wait for the sun to rise and light up the peaks over Bow Lake, which is located in Banff National Park in Alberta. It was cold that morning. Really, it is cold there every morning. At 1920 meters in elevation, summer is very short, and the snow never leaves the surrounding peaks which are hugged by glaciers and icefields. The water of the lake is glacier fed, and is ice cold.
I was waiting for the perfect moment where the sun was hitting the mountains, and the water would be as smooth as glass which would provide reflections off the surface. This morning it was not to be. The sun came up, but it brought a strong breeze with it which rippled the surface of the water. This would ruin the shot I was trying to get, so I searched for still water and found a puddle surrounded by grass that was beside the beach that was not affected by the wind.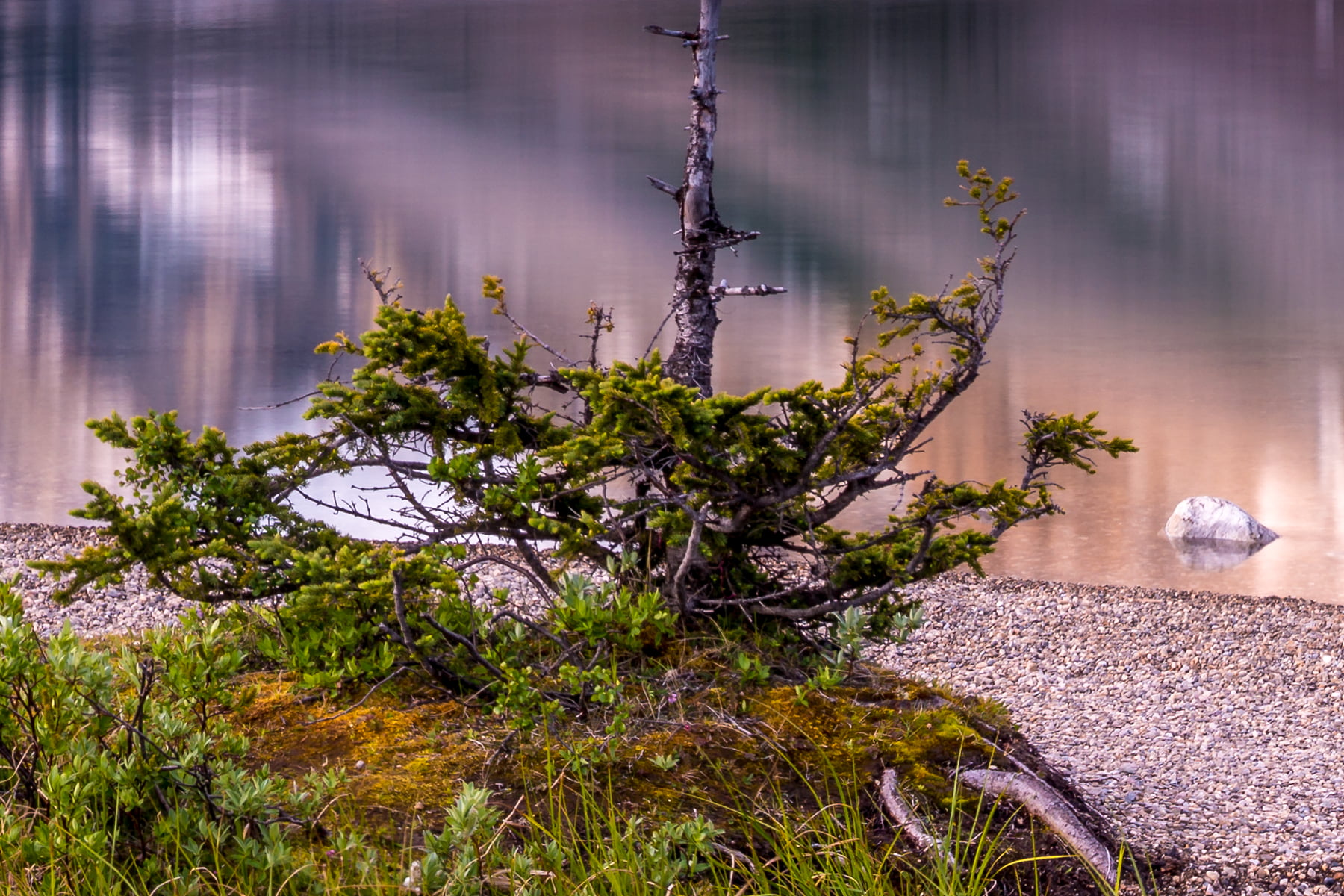 I quickly set up my tripod and fired off a series of images that I later stitched into this high resolution image. The puddle gave me the reflection I needed and the resulting image was exactly what I was looking for. It was a cold sunrise that morning, and this image captured that moment in time, forever.