Photo Release: "A Snowy SoHo Sunrise" by Dan Piech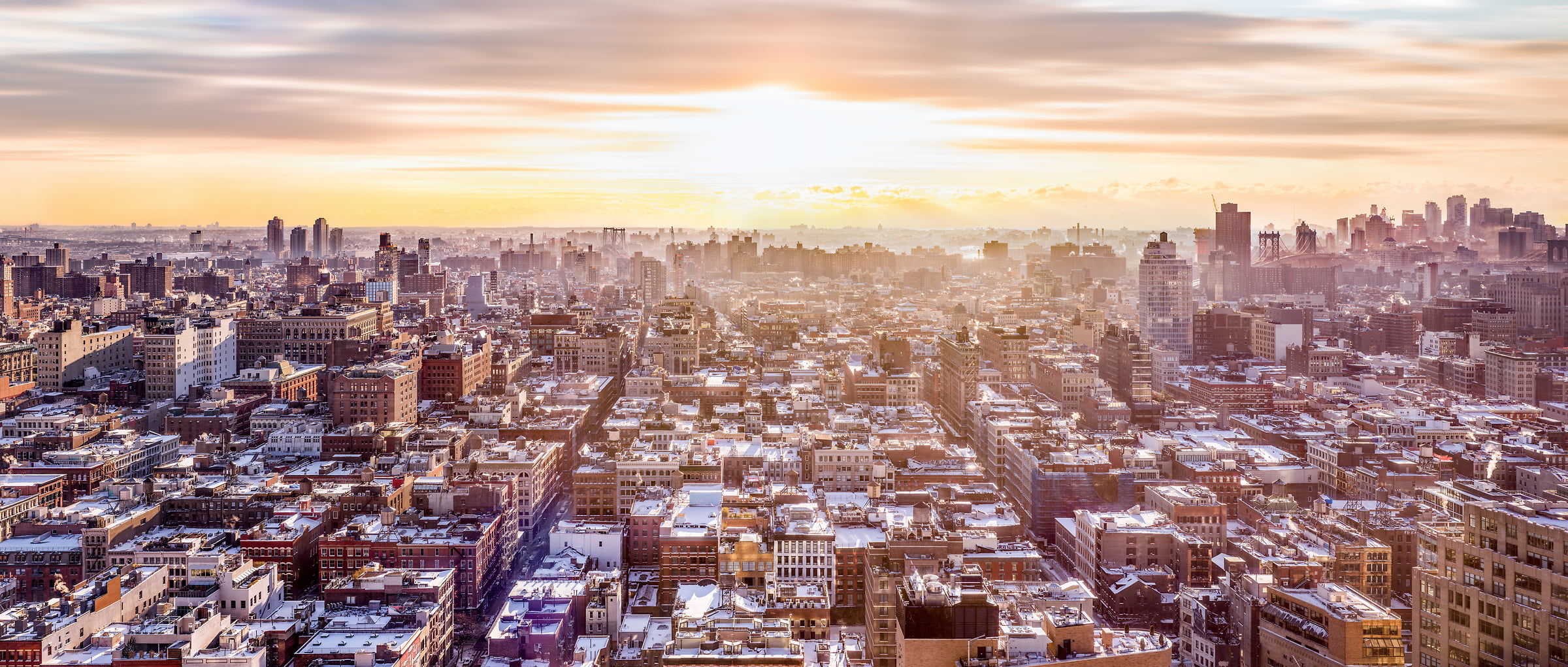 A 2,622-megapixel VAST photo
SoHo, New York City
New York's famous SoHo neighborhood, where VAST Photos is based, is considered to be an archetypal example of inner-city regeneration. In 1960, SoHo was an overlooked, derelict brownfield site. However, in the subsequent two decades, thanks to the rise of the neighborhood as an epicenter of the art world, it transformed into the trendy locale for well-educated, well-heeled New Yorkers that it is today.
Today, over 500 iconic SoHo buildings are now a part of the SoHo-Cast Iron Historic District, a National Historic Landmark. These preserved buildings are clad in an endless variety of ornate facades that have been admired by architects the world over. I've wanted to capture the grandeur of these structures and the neighborhood at-large for quite some time but the right opportunity and vantage point never presented itself. Until this moment.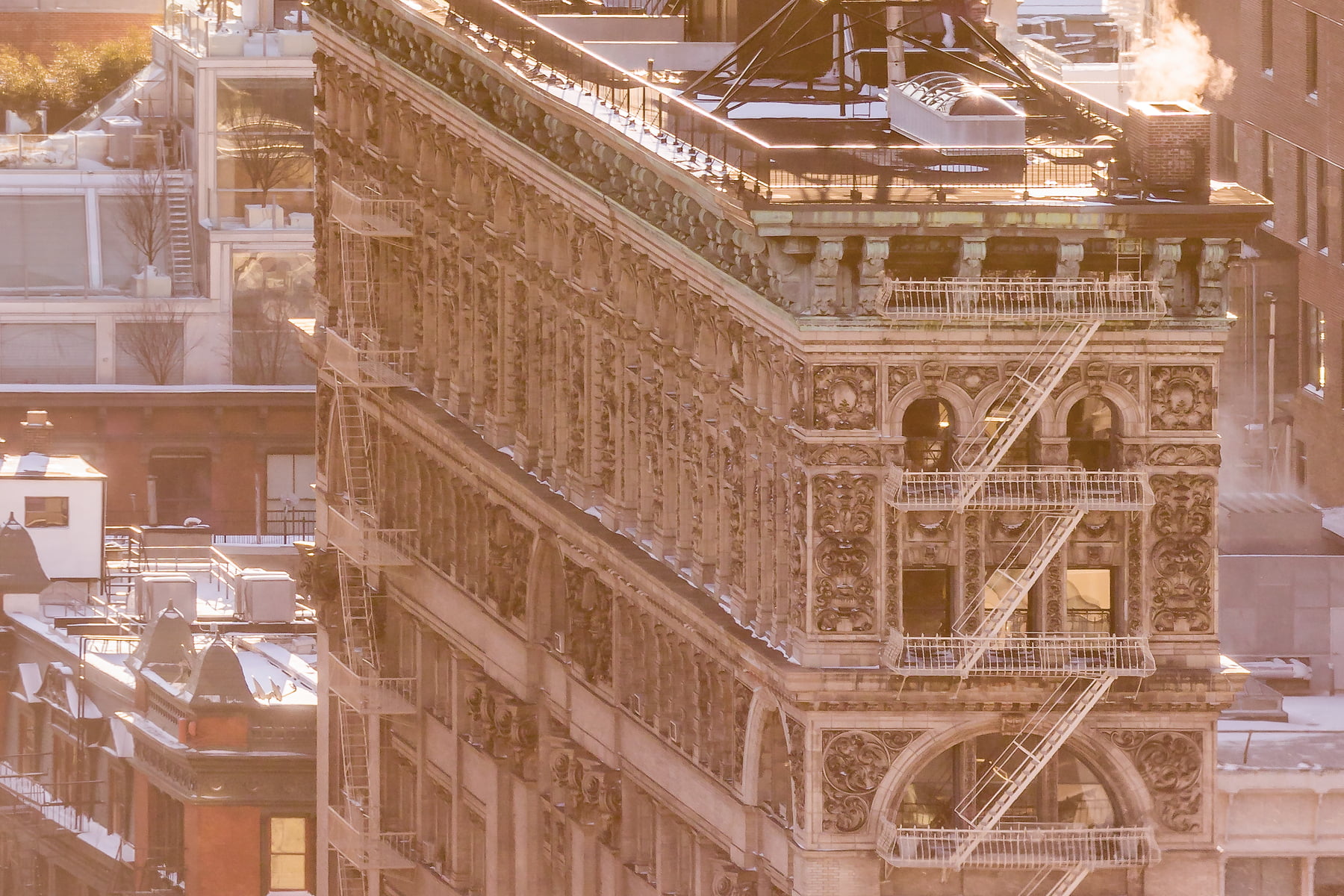 It was early January and a snowstorm was pummeling the city. Seeing an opportunity to capture something truly special, I ascended to the top of the tallest SoHo building in the middle of the night while the falling snow was at its thickest. Then, as predicted, the storm front suddenly cleared and an empty, moonlit sky appeared over top of the snow-capped SoHo rooftops that spread out before me. I captured this VAST photo at that moment and then began to modify my gear in preparation for sunrise.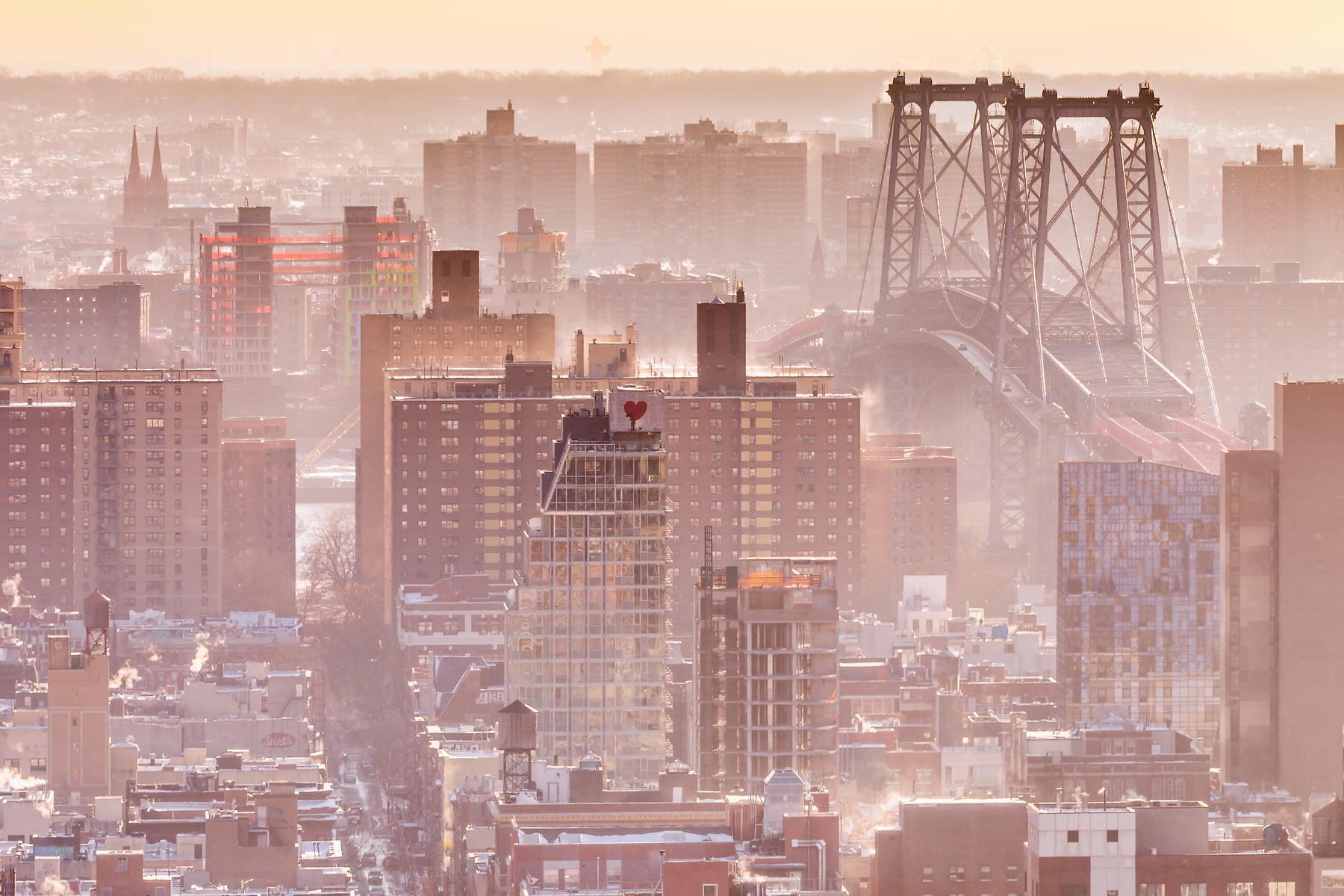 As the warm sun rose over the horizon, I was treated to one of the most beautiful New York scenes I have ever witnessed. On this special morning, the typically dark-colored rooftops were a bright snowy white, vibrantly reflecting the day's first rays and casting the city in a heavenly light.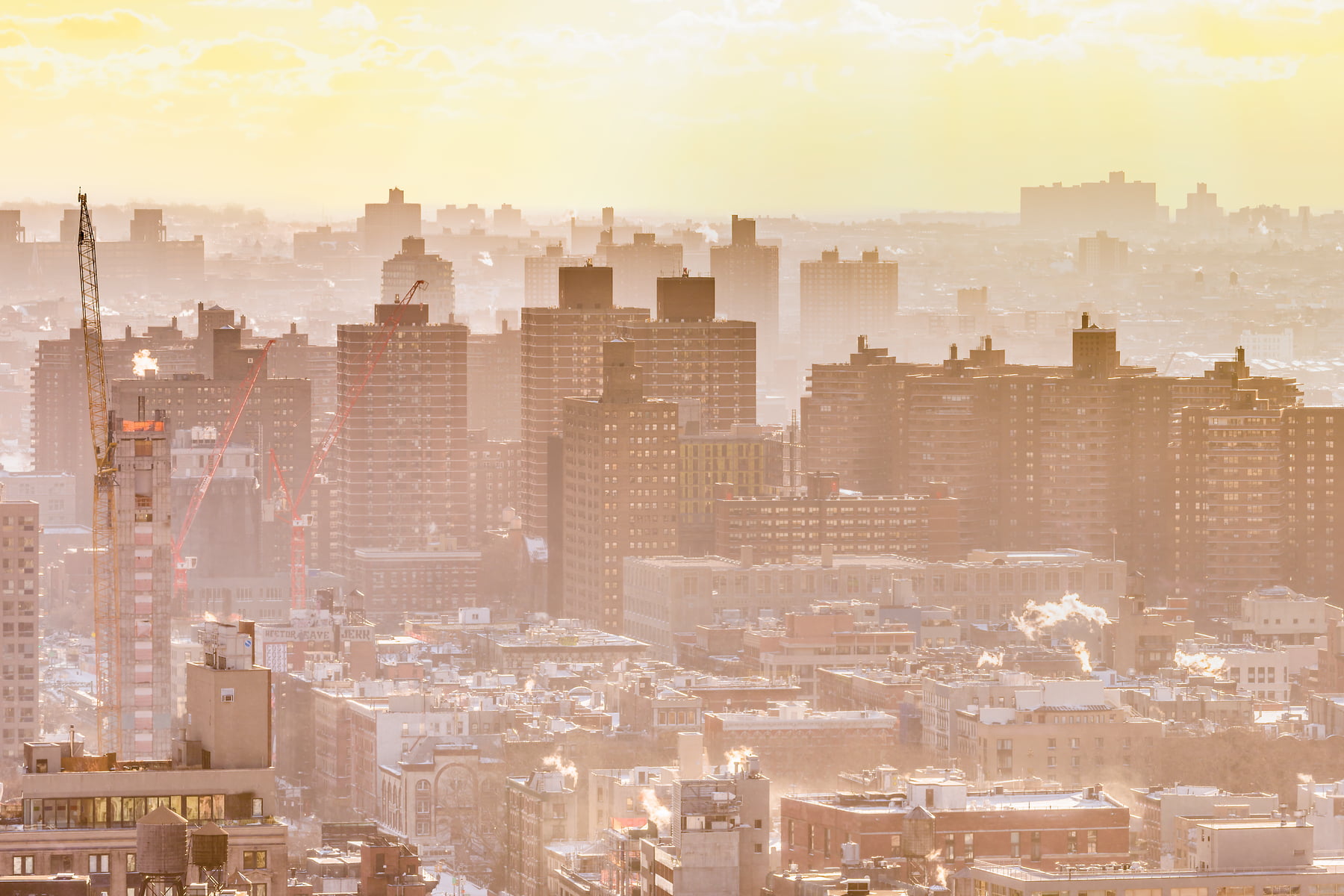 Little plumes of steam danced upward from many of the buildings as I painstakingly exposed the 110 individual photos that comprise this exceptionally high resolution VAST photo. The final photo's unmatched image quality reveals an astounding number of details comprising this special moment: cars speeding across the Williamsburg Bridge, Church steeples standing tall in the distant Brooklyn outskirts, early-risers going for a morning stroll, artful graffiti designs, the ornate SoHo cast-iron facades, the rooftop gardens of New York's elite residences, the modern Downtown Brooklyn skyline, and more.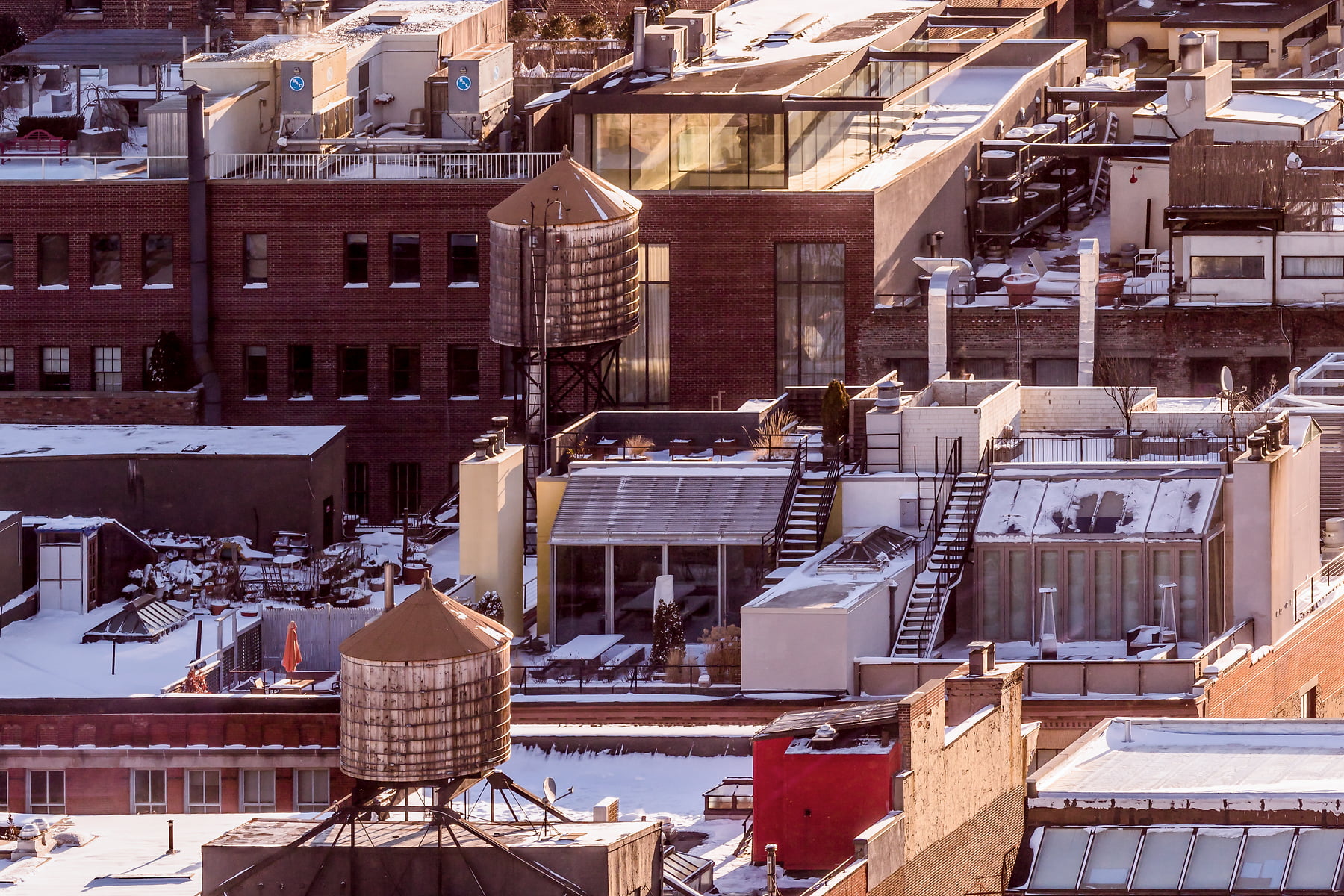 It's only fitting that a photo of this exceptional caliber is used to represent an iconic New York neighborhood steeped in art history at its most uniquely beautiful moment.